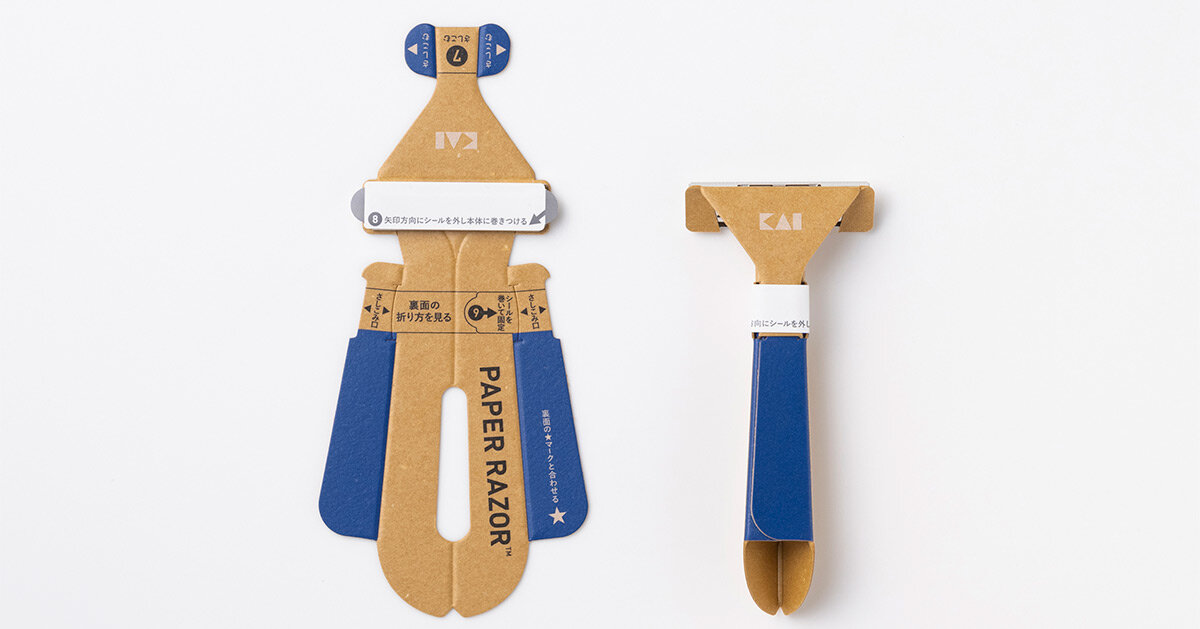 kai, a japanese knife manufacturer, has announced the launch of the world's first paper razor. created with eco-friendliness in mind, the disposable razor uses paper throughout the body and metal for the blade, reducing the use of plastic by 98% compared to conventional razors.
for the high practicality and innovative design of the paper razor, kai corporation has won the GOOD DESIGN award, as one of the best 100 design ideas of 2021.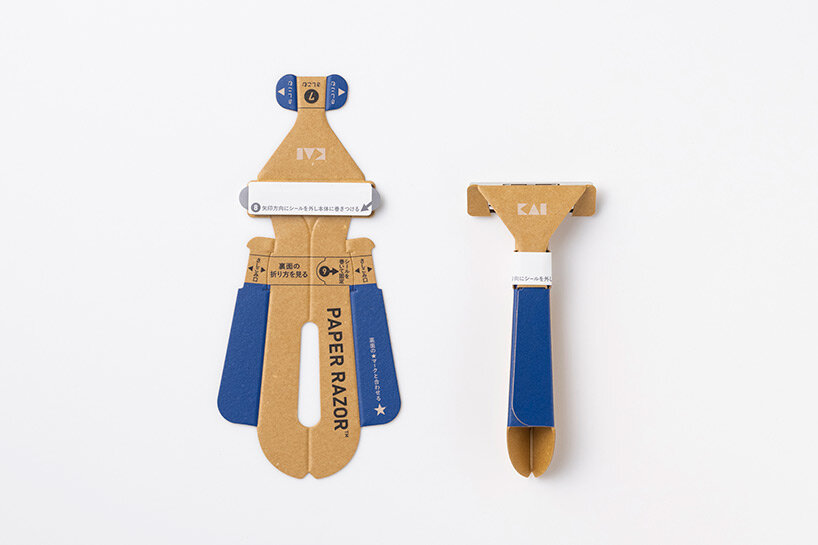 images by kai
kai has created the paper razor with milk cartoons or durable paper spoons in mind, referencing their water resistant characteristics, allowing the razor to be used even if wet or under hot water (about 40ºC). measuring only 131.5 x 59.7 x 3.1 mm (length x width x thickness) before assembly and 96 x 41.6 x 17 mm after assembly, the razor weighs a total of 4 grams, making it ideal for traveling and easy to use. available in five colors — ocean blue, botanical red, jade green, sunny yellow, and sand beige — the razor will be available in japan from april 1st. the five-color set will cost around USD $10.30.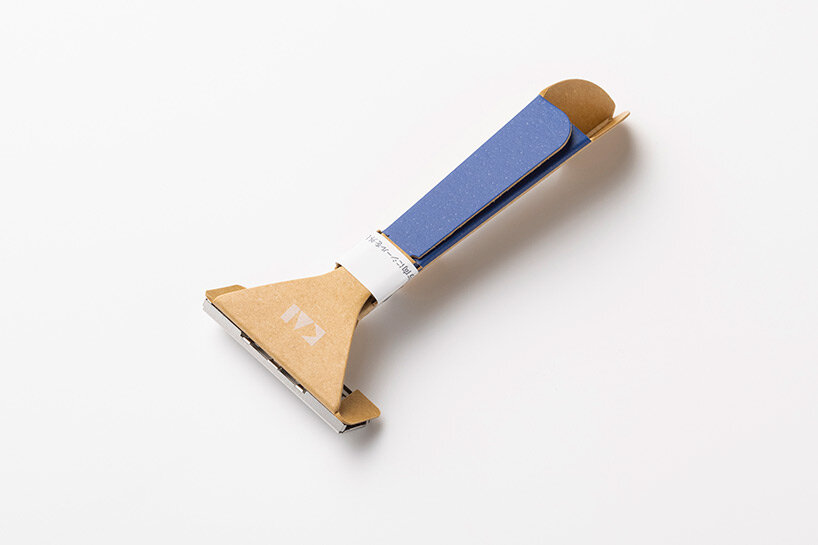 'rather than simply replacing plastic with paper, we designed it with a handle that is as easy to hold and sharp as a plastic razor,' said kai.