OIL PALM TREE ERASES FOREST PAINTING
artificial green by natural green is a time-based work where the action of a brush dripped with water is manipulated by the organic currents of an oil palm tree. this mechanical movement caresses and thus erases the plants present on the canvas. it is an artistic attempt to draw attention to the phenomenon of deforestation.
kei imazu is a japanese-born artist, who lives in bandung, indonesia. her works are known for her seemingly free brush strokes, which are actually precisely pre-arranged digitally. anomaly gallery in tokyo recently hosted her for a large-scale solo exhibition.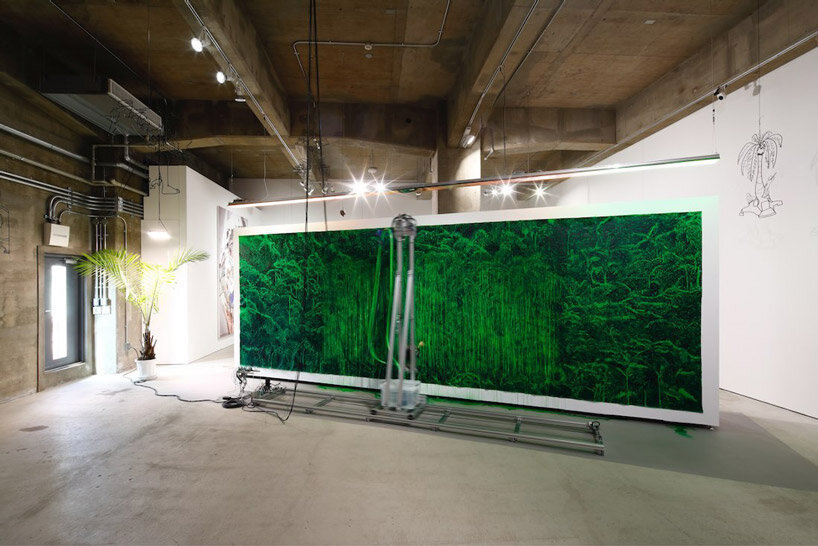 images © kei imazu
RAISING AWARENESS OF INDONESIAN DEFORESTATION
the project is a combination of painting, biotechnology, and mechanical engineering, all revolving around indonesian deforestation, an environmental issue which is critically endangering biodiversity. during the period of 2011-2016, researchers found that the national palm oil industry accounted of 2.08 million hectares or 23% of the indonesian national forest destruction.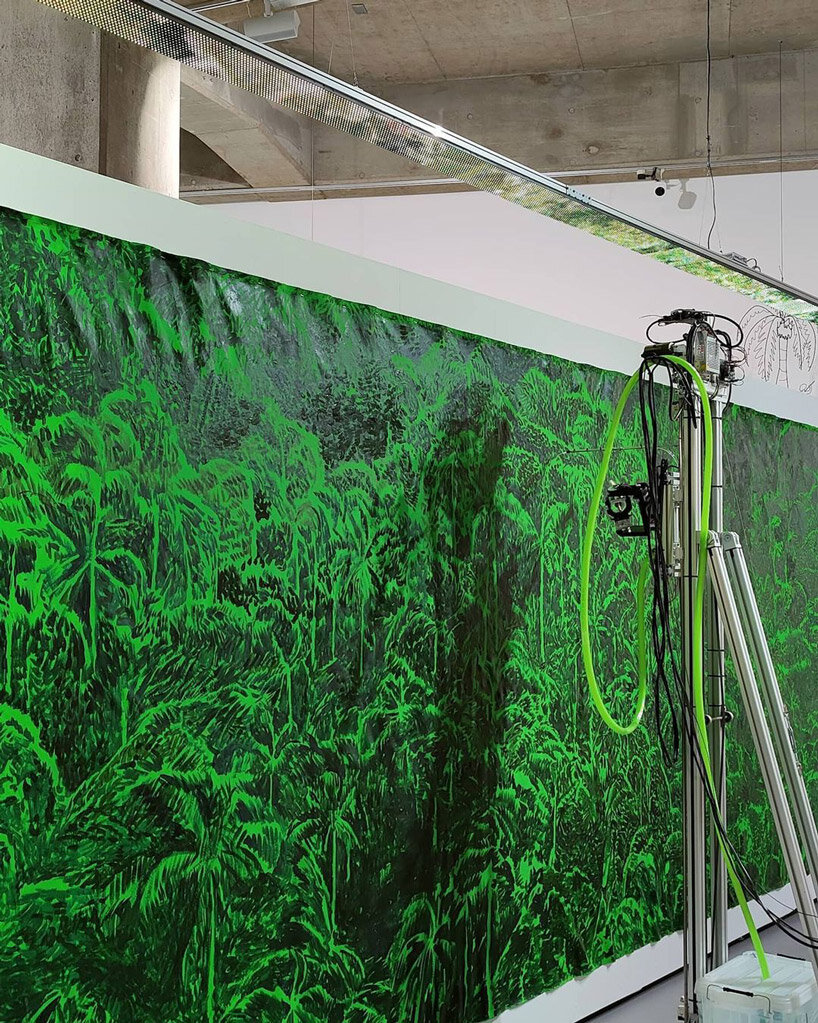 images © kei imazu
'the rainforests of sumatra, lalimantan and papua in indonesia, which contribute to the earth's ecosystem, are being massively destroyed to be replaced by oil palm plantations, threatening the survival of thousands of organisms, causing land erosion and flooding.'  kei imazu says. 'this installation was an attempt to present the phenomena related to global climate change.'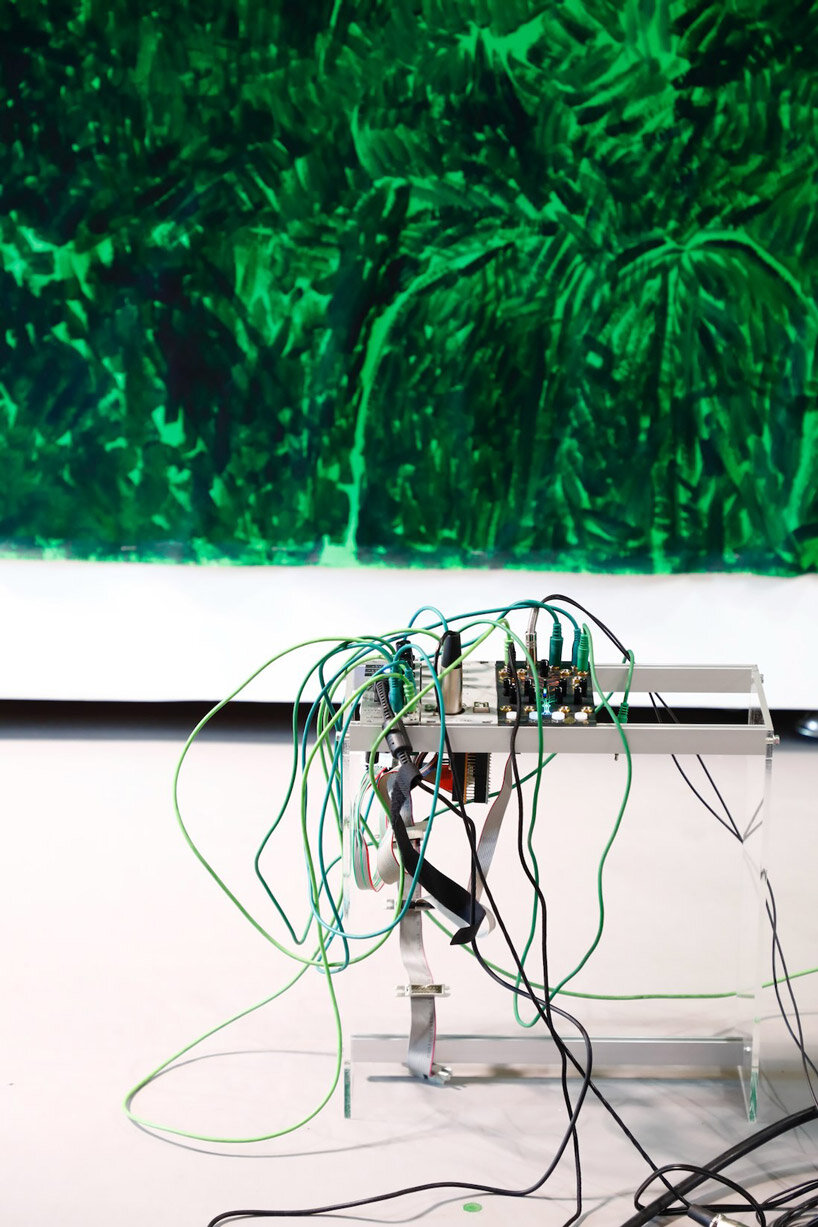 images © kei imazu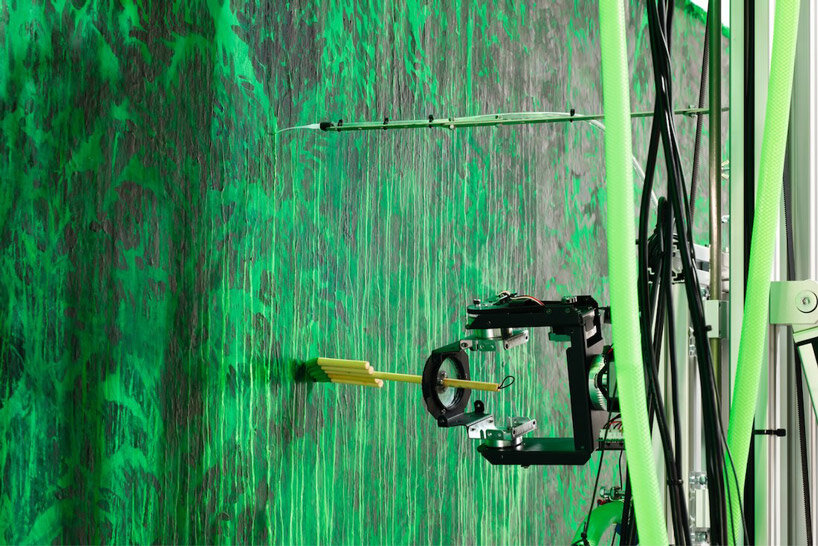 images © kei imazu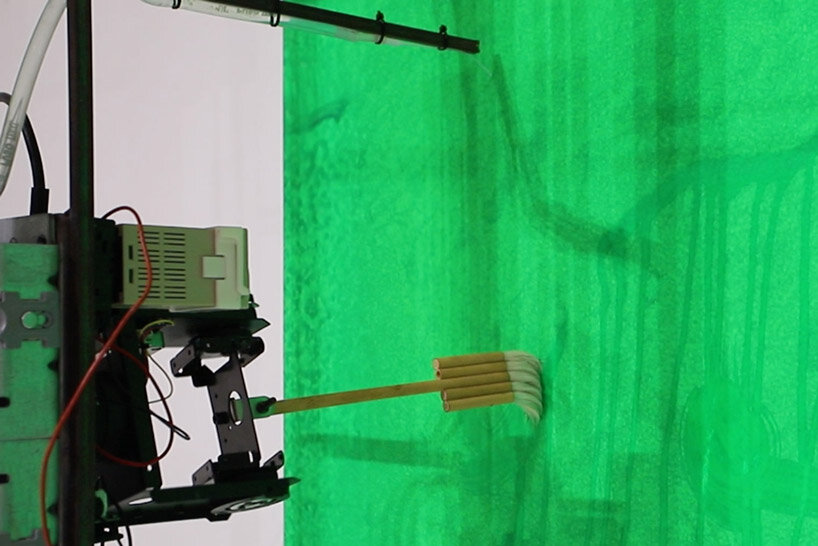 images © kei imazu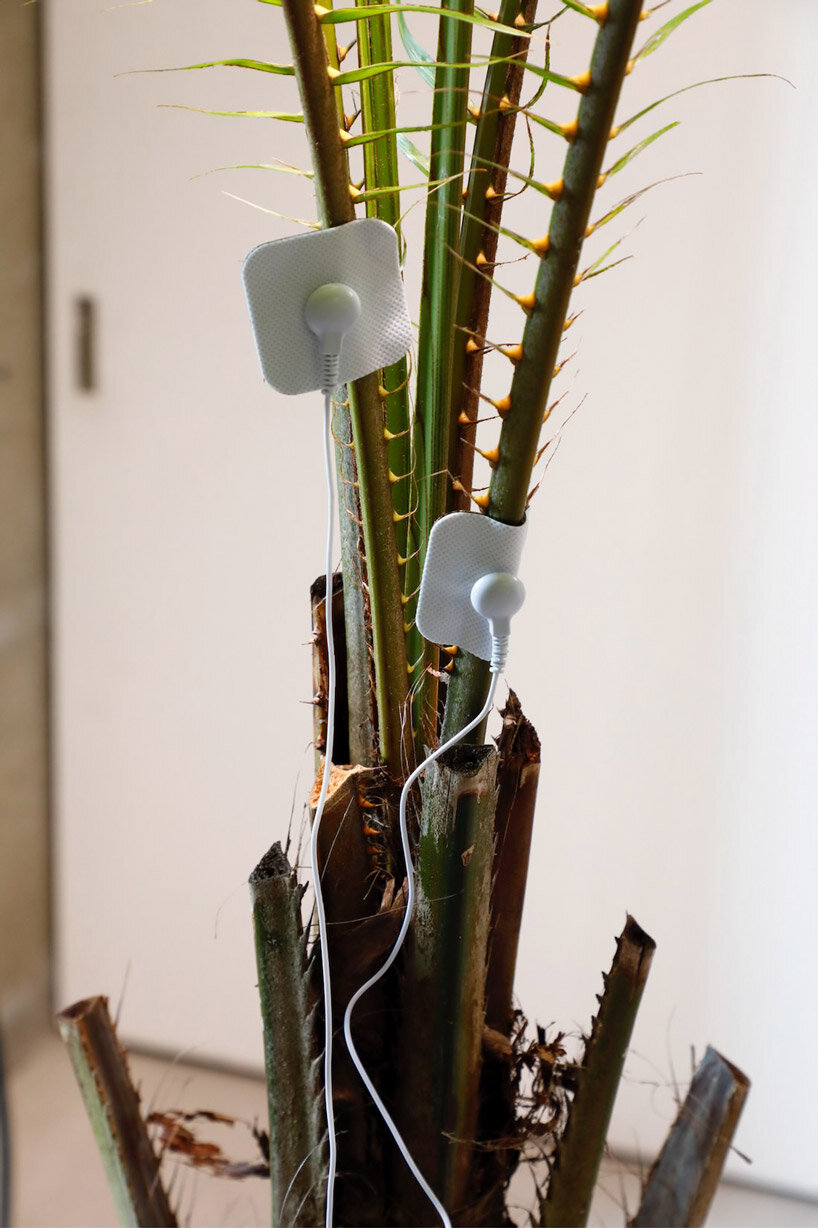 images © kei imazu
project info:
artists: kei imazu & bagus pandega
title: artificial green by natural green 2.0