with the transformation of a derelict warehouse, belgium-based studio WE-S architects presents 'hachiko,' a design-minded space for a dog therapy center. the revitalized warehouse, with its loading dock on the north side of the site, is paired with a newly realized office space. the program of demands comprises a built area consisting of a multipurpose room, dog facilities, workspace, storage space, and a welcoming concierge entrance.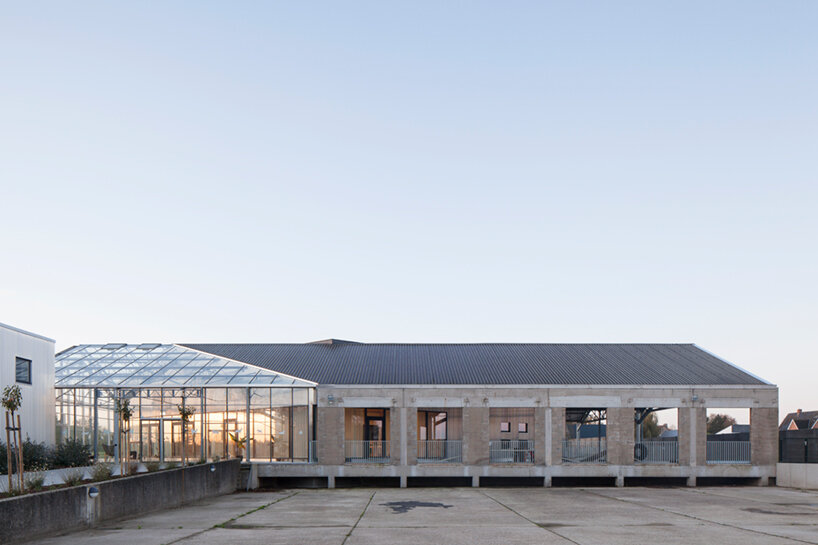 images by johnny umans | @johnnyumans
the design team at WE-S architects organizes its hachiko warehouse renovation with a centralized, double height training room for dogs. this open atrium space is radially surrounded by the office programming, the multi-purpose hall, the kennels, and the logistics facilities. these secondary spaces are grouped around the training hall, expressed in plan as a pentagon. the welcome concierge hall is housed within the new adjacent office building.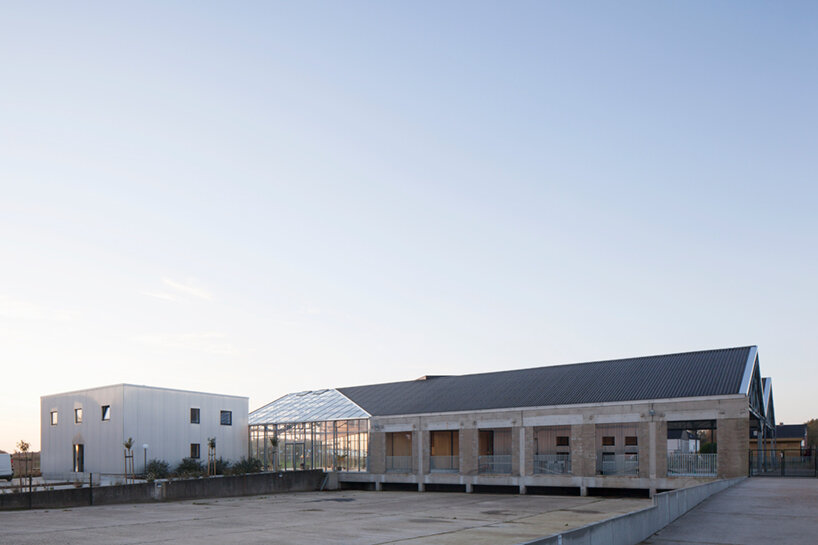 WE-S architects partially bevels the hachiko warehouse to mark an entry hall, expressed as an interstitial glass volume. the multipurpose hall on the south-east side is then rotated in order to realize an adjacent covered terrace. the kennels are expressed with an angled orientation to create an indoor play area for the dogs. on the north side, the volume is also beveled, resulting in a covered loading and unloading space for delivery of goods. the result is a pentagonal volume that is linked to the concierge home by a glass in between space. the existing volumes are thus virtually untouched, with the exception of the glass entrance hall, as well as the roof extension on top of the training hall, providing sufficient daylight into the building.