known for his mastery in transforming industrial spaces into stylish ones, milan-based architect, artist and designer vincenzo de cotiis has opened the doors to his own apartment, or his own island of peace — how he likes to call it. located on a 18th-century building in milan's magenta zone, the reformation pays homage to the raw beauty and history of the space while reflecting de cotiis' fascination with aging objects.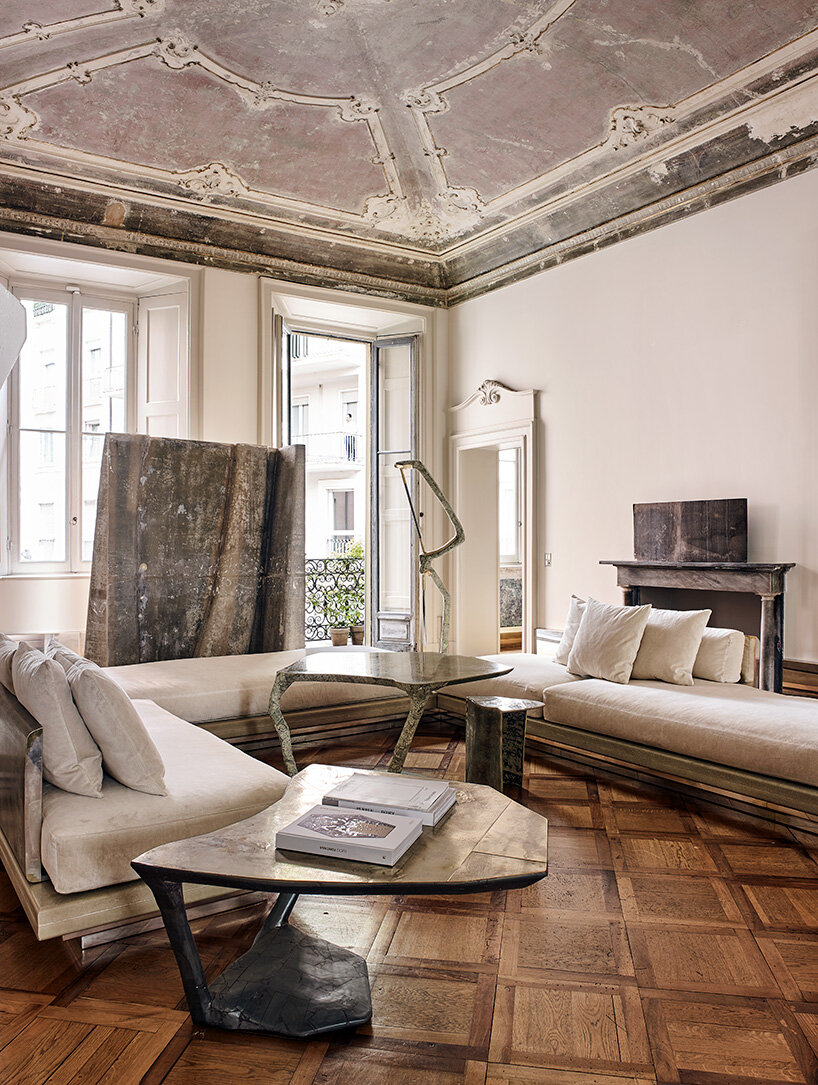 images by joachim wichmann
filled with natural light, the 300-square-meter apartment embraces an elegant vibe through its high-ceilings, interconnected rooms and parquetry floors. boasting its original plan, vincenzo de cotiis' decided to leave the structural aspect intact while concentrating in uncovering the palazzo's story by tearing down layers that had been added throughout the years by previous owners.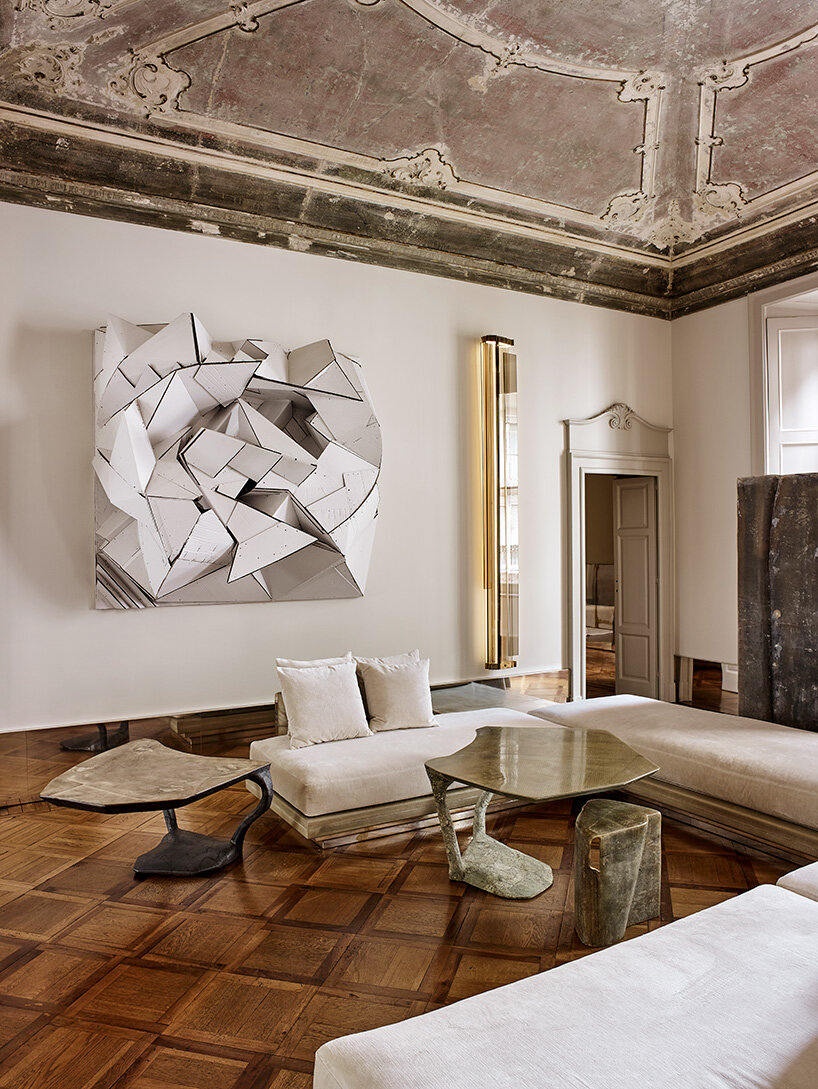 'we spent a lot of time carefully peeling away what had been added by previous owners: years of paint and paper, false ceilings, ugly moquette floor coverings,' vincenzo de cotiis said. 'what was beneath, in a wonderfully imperfect, worn state, was far more incredible. I wanted to preserve the history and positive atmosphere that already existed here. the idea was to maintain its character, but uncover the original paint colors, the ceiling and especially the light. I then worked out what needed my intervention in a contemporary way.'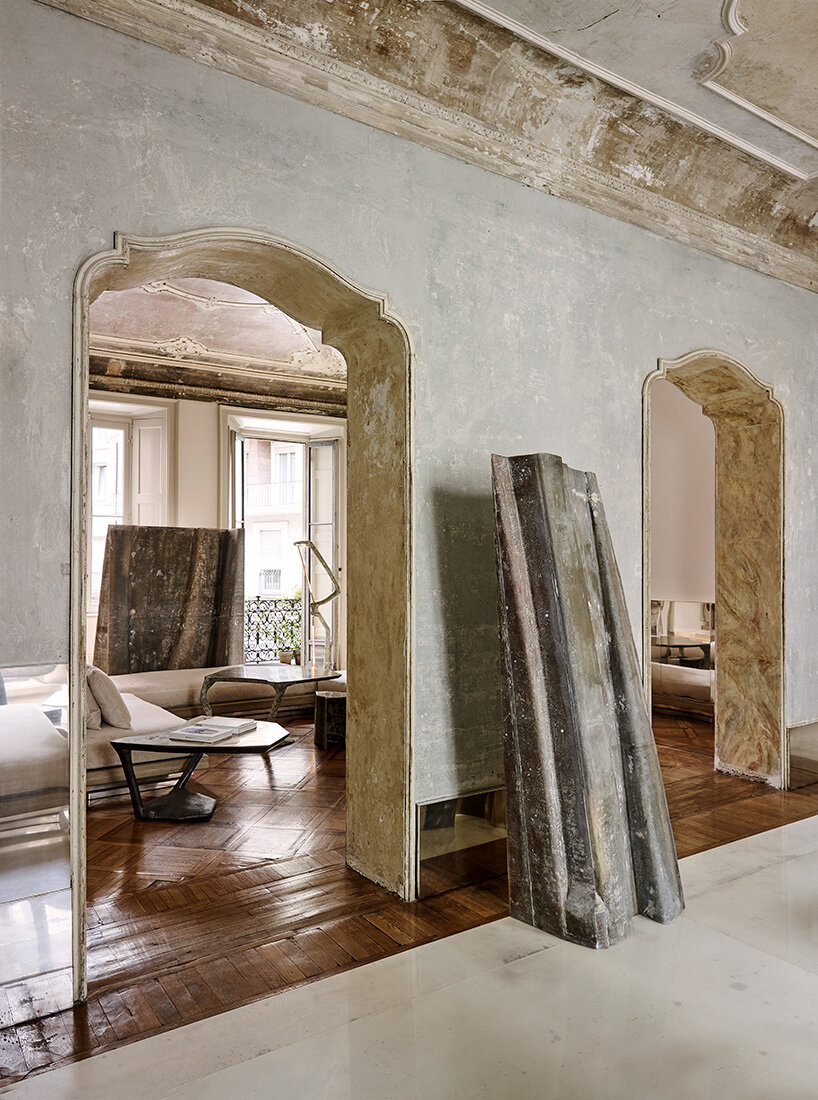 featuring de cotiis' signature raw quality yet lavish aesthetic, each room highlights the crumbling plaster and vaulted ceilings together with the original moldings and faded colors. 'I preferred to emphasize the pre-existing and to enrich it with some surfaces that contrast each other, creating a container, which is visually very exciting while at the same time respectful,' de cotiis continued. 'after stripping back, the wall coverings, I choose to leave the walls untreated, so there is a bit of plaster dust if you brush against them. in every room the colors are different. for example, pink frescos in the library, blue in the bedroom and ochre in others. you can still see the gold traces left behind from the 18th century stuccos. it's unique because almost everything is custom designed by me. It's full of collectible design pieces.'
the apartment has been furnished with many of his own sculptural creations, all produced in italian ateliers. the sculptures continue to define the artist's constant pursuit for what he calls perfect imperfection.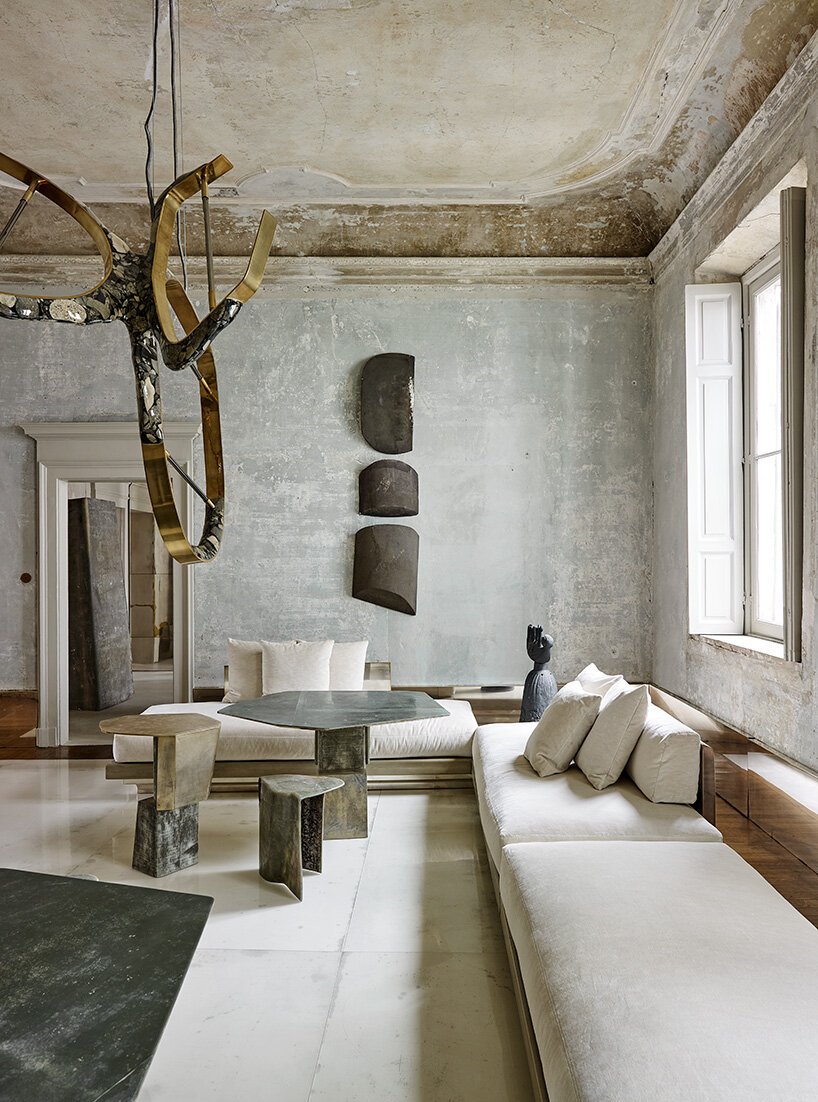 see more of vincenzo de cotiis projects on designboom here.