Swedish audio brand Transparent has launched its first ever portable speaker: the Light Speaker. Bringing together the aesthetics of a traditional lantern, the feel of a natural glowing light and big, omnidirectional sound, the Light Speaker is an ideal companion for good times. Control a variety of light settings, such as temperature and size and movement of the realistic flames that move in sync with the music being played. Low burning embers? Flickering candlelight? You can capture just about any mood in any environment.
The Light Speaker's design uses borosilicate glass and aluminum grills, and it has an IPX2 weather rating, meaning it's suitable for use indoors and outdoors. With its portable size, the Light Speaker offers sound with a rich bass and crisp details. It puts out the brand's signature sound with a 5W power output, 2.5-inch full range driver, and passive 3-inch radiator. It also has the latest Bluetooth technology and 'True Wireless' dual speaker streaming to make your experience seamless.
Like all of Transparent's products, the Light Speaker is a modular design that allows for repairs and upgrades over time – all but eliminating electronic waste. The brand also uses long-lasting, recyclable materials such as aluminum and glass in their manufacturing. In partnership with KEEP, every Light Speaker comes with a traceable QR code that guides users to information about how it's produced, where the materials are from, and how it can be repaired and upgraded. The traceability partnership is the first in Europe to go live with a program allowing transparency and accountability from brands to the end user.
"The single most important thing we can do, as a brand, to lower our carbon footprint is to extend the lifetime of our products", explains co-founder Martin Willers. "Using the QR code you receive a unique tracking based on the product serial number to get information like material composition and repair manual. One of our founding principles is transparency, so the KEEP initiative is a perfect fit for our brand's ethos."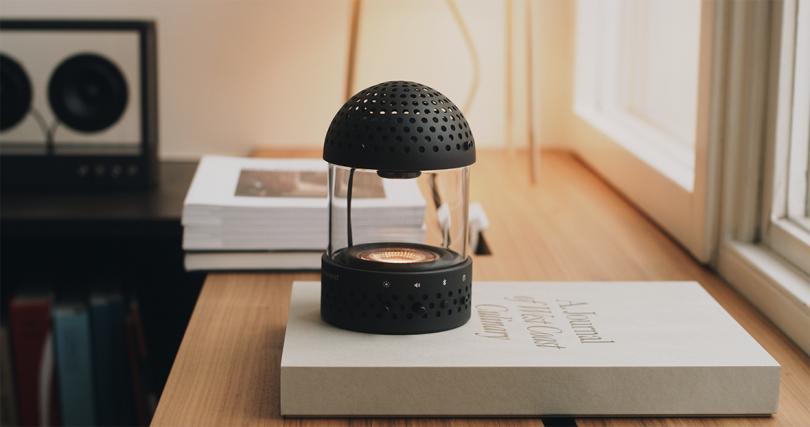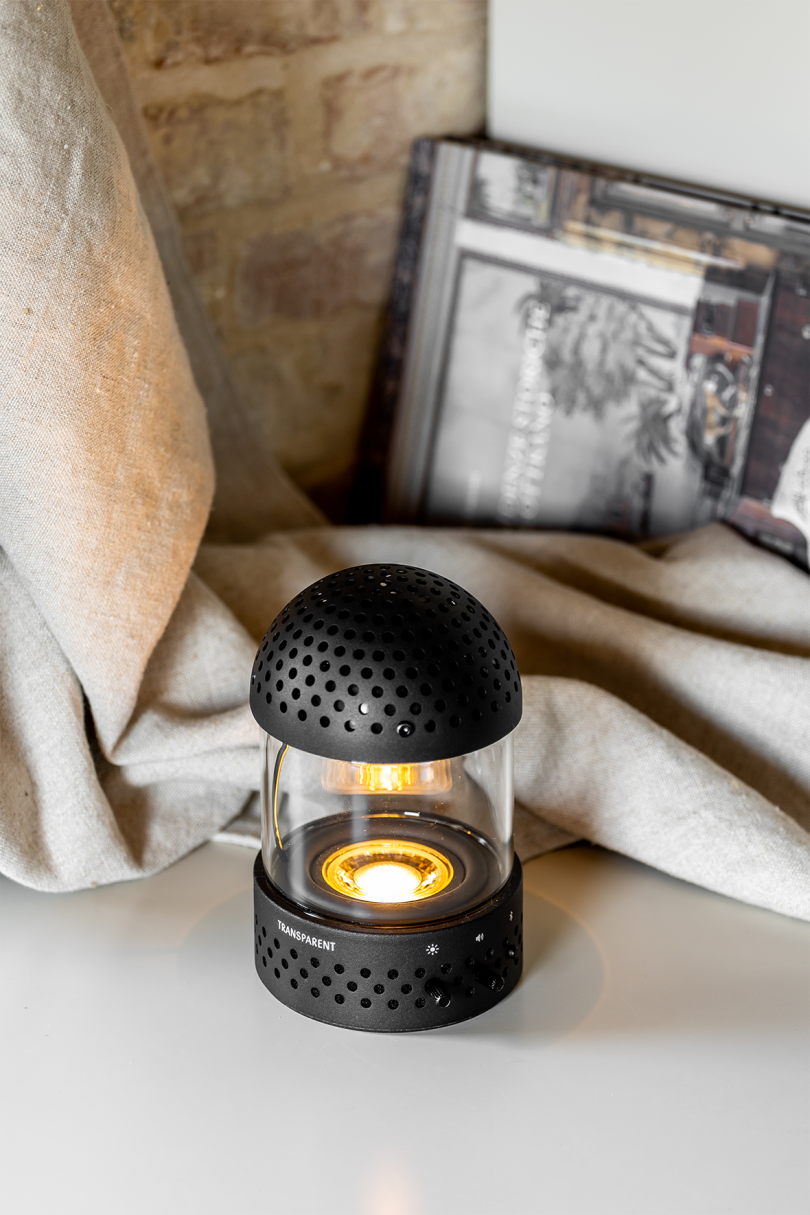 To learn more about the Light Speaker, visit transpa.rent.