the art of pause
vancouver-based startup goodland launches its first product, a wood-burning hot tub. like a finely crafted piece of outdoor furniture, the tub represents the new brand's dedication to design-forward, immersive outdoor living products. founded by furniture maker and designer craig pearce, goodland creates well-designed, minimalist products for cabin, cottage, or home.
the wood-burning tub is inspired by the power of everyday rituals, and is conducive to slowing down and connecting with nature through stimulation of the senses and the delivery of distinct experiences. by creating a meaningful reasons to pause, goodland's products encourage a slower, more considered life. each object in goodland's line is thoughtfully created using a minimalist aesthetic and deep attention to detail. ease of assembly, durability, and sustainability are emphasized throughout the collection.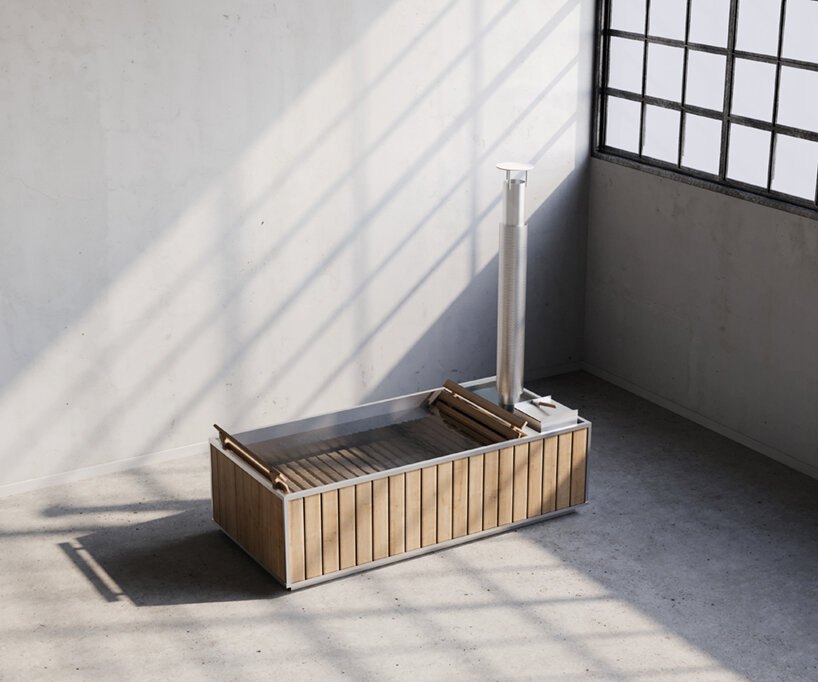 image by goodland
the experience before the reward
the designers at goodland craft the wood-burning hot tubs is crafted in canada to 'emphasize quality and essentialism.' the soaking tub is made entirely from recyclable materials, including aluminum, western red cedar, and oak. sustainability is top of mind, and the tubs are an alternative to typical hot tubs made of non-recyclable materials that require the use of chemicals. beyond simply a hot tub, the wood-burning tub celebrates the entirety of the experience — gathering fallen branches, cutting wood, heating the water — and the connection with nature that's involved.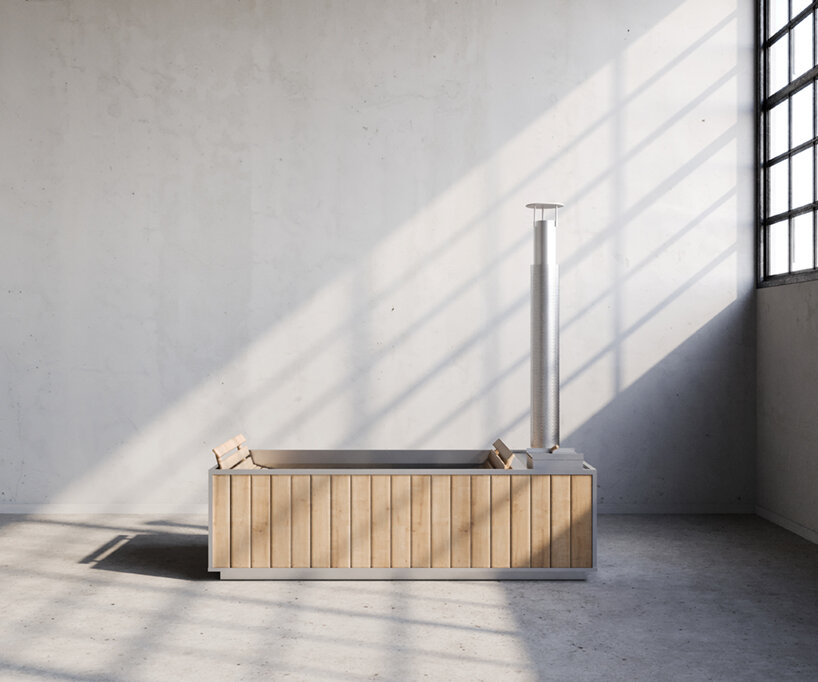 image by goodland
goodland's wood-burning tub
craig pearce, founder of goodland comments on the spirit of the wood-burning hot tub: 'the products we've designed at goodland are about the experience, not just the reward. it's about creating meaningful rituals that put the value on pleasure over productivity, and enable us to find pause and connection.'

image by brit gill | @brit_gill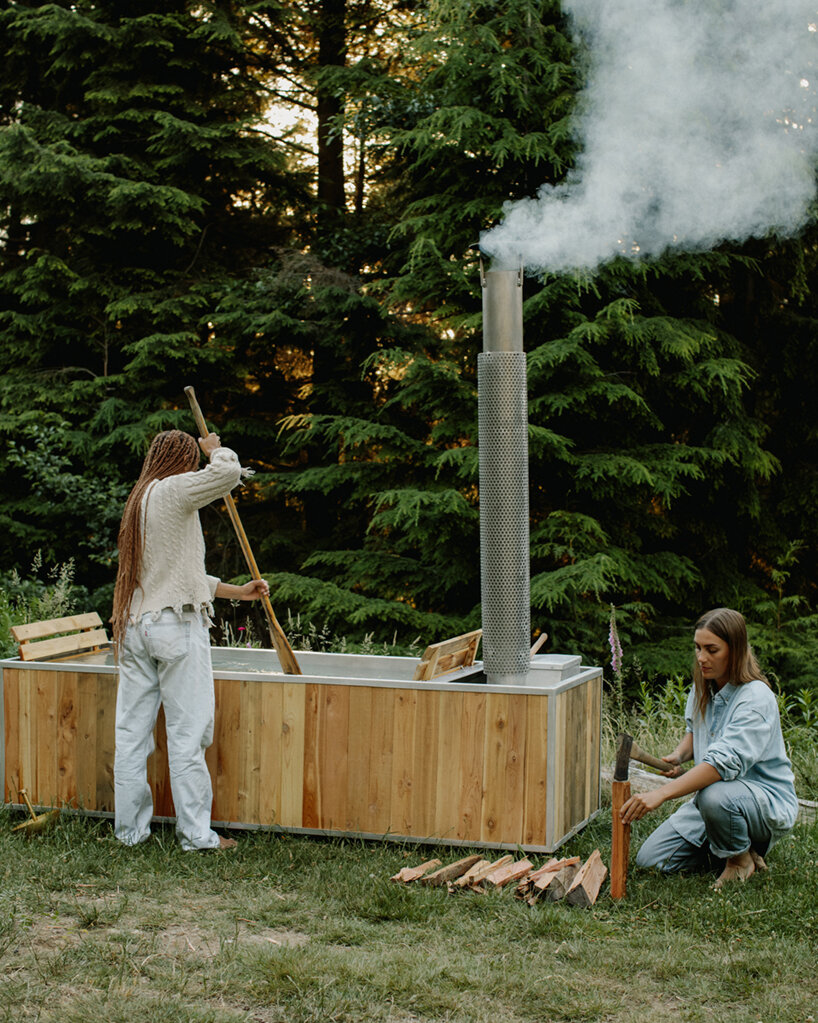 image by brit gill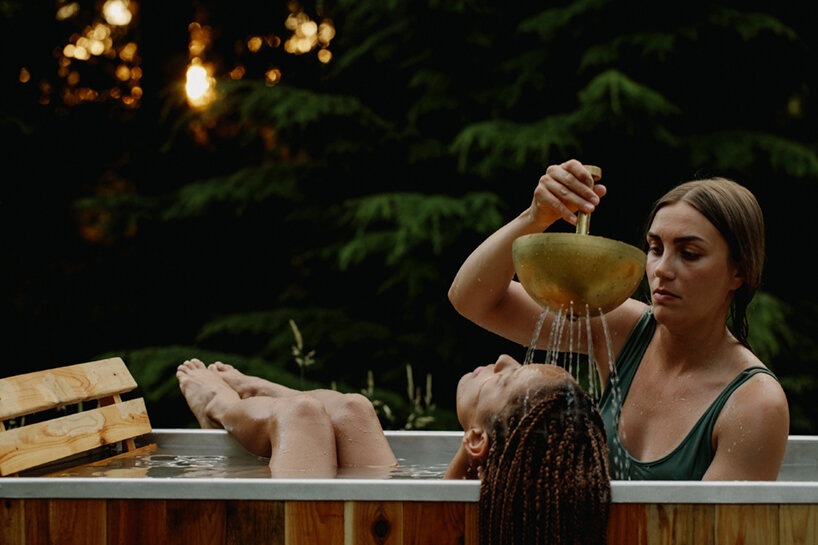 image by brit gill