'the water parliament' is an artwork by architect tyler lim as part of his thesis project for his masters in architecture that explores the potential of using water to allow the thai people to adapt their life to the ground changes as the sea water rises. the work is a reminiscence of the thai mural painting that showcases a fictional realm of an inhabitable landscape of the new and wet bangkok city in the year 2100.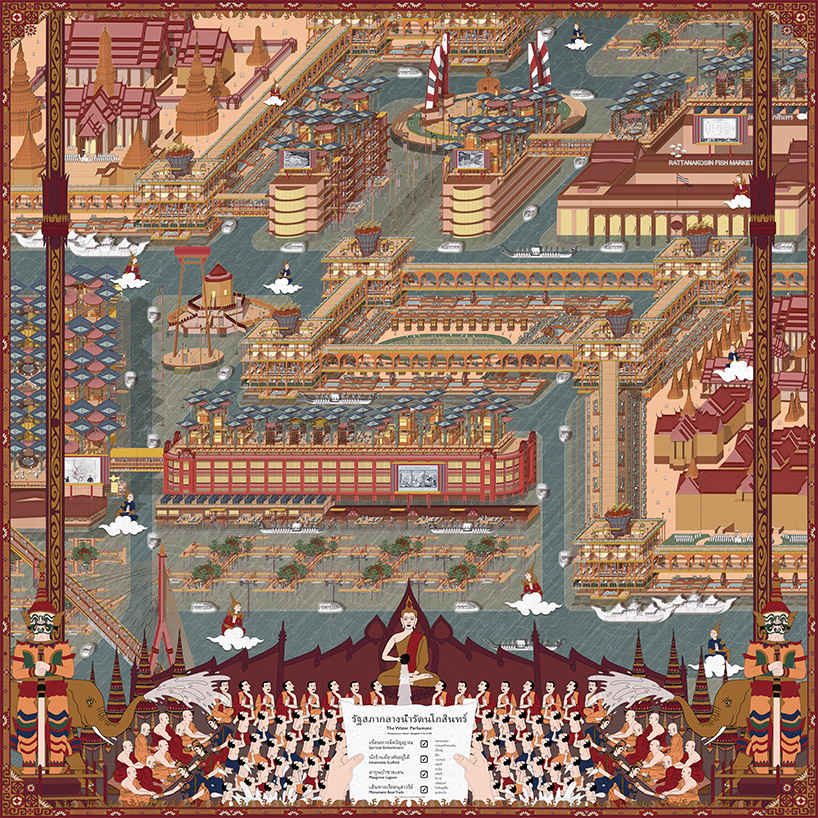 a cautionary tale of a new parliament in bangkok city that showcases the possibility of sea-level rise to be an opportunity to redevelop the city with 3 integrated water infrastructures as the urban tool
all images courtesy of  tyler lim
tyler lim wanted to use a new water culture to demonstrate that the environmental crisis of sea-level rise is potentially a new opportunity to reshape the city. the power of this organic growth is given back to the residents through their participation in the city's redevelopment. the architect designed three inhabitable infrastructures individually but they all existed as one, and the presence of water in this new wet city that the thai people are celebrating binds the whole island together and establishes the water parliament.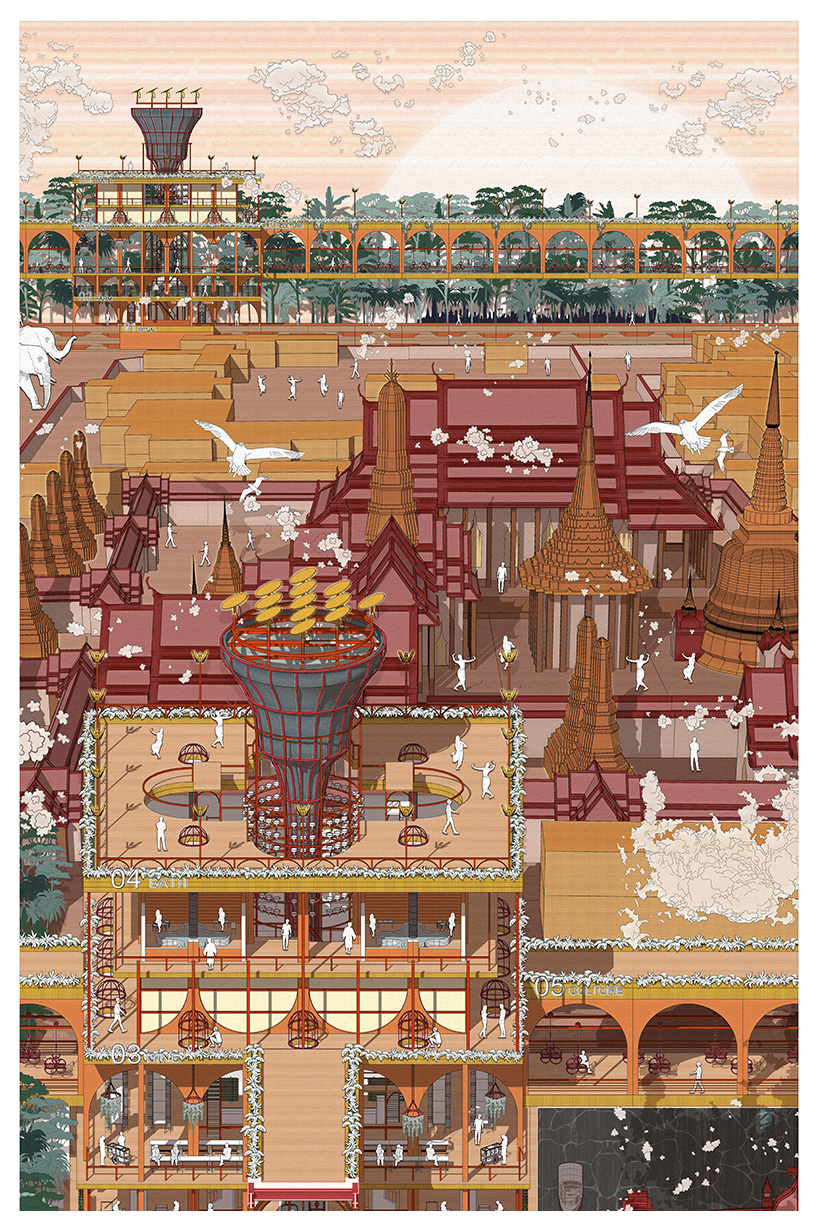 spiritual embankment is a ring of defense that are around the ancient and historic monuments to keep them as they are when the sea level rise
according to him, the thesis itself is an alternative reality of a new water parliament, situated at the ancient rattanakosin island in bangkok city, that pertained to the commons of water and was subjected to the groups of people living in the island who represent the culture of the thai city. it celebrates a different aspect of water and engages the traditional thai water culture with more advanced technology and infrastructures.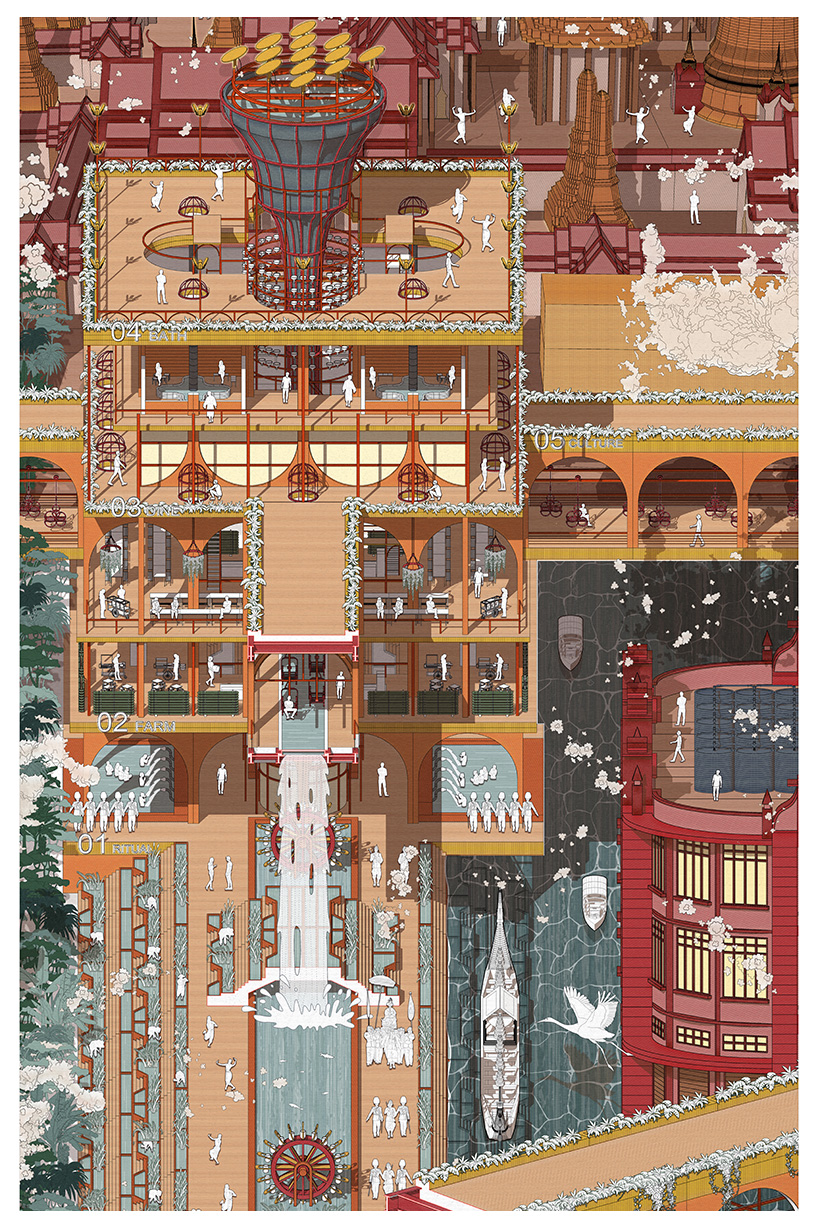 it enhances the sacredness of these temples with aqua healing functions that allow the visitors to be spiritually enlightened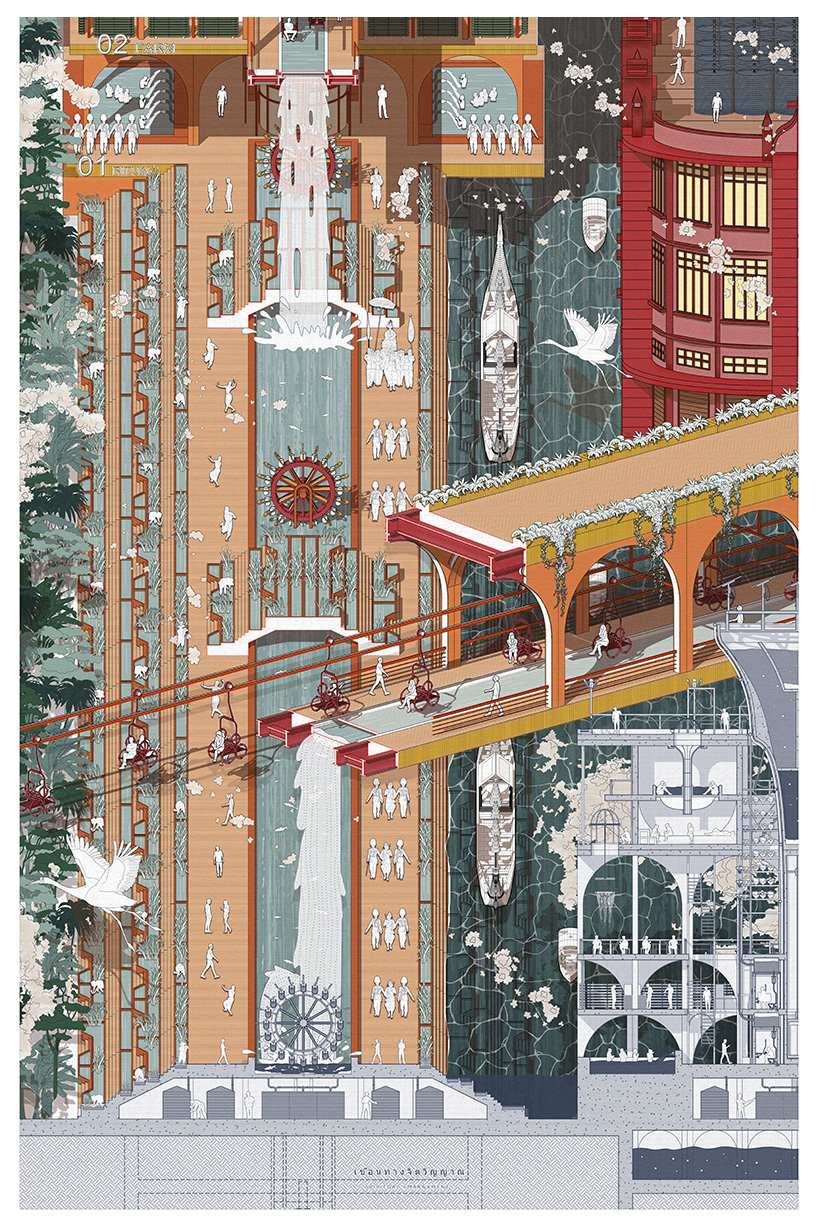 there will be a series of purification ponds, bathhouses and communal dining, food hall, massage parlor, and market with boat docking platform facilities that helps to collect and store rainwater