Design studio Iratzoki & Lizaso enjoy bringing together different craft skills in their work, such as their projects for Alki. The brand has a penchant for combining solid oak and other materials, like wrought iron, wool, steel and bioplastic. The Lur Collection is centered around the idea of plant pots that can work double duty as shelves and coffee tables that add an extra dose of greenery to our spaces.
For this collaboration, Iratzoki & Lizaso reached out to nearby Goicoechea Pottery. The family has experience working with terracotta for three generations and were a natural addition to the team. Made up of different sized planters and a bistro table, the Lur Collection is capable of evolving in our living, work and public areas. The simple shapes, solid oak and clay from the Goicoechea family-run quarry, makes everything bio-sourced. The clay is transformed into a beautiful rose terracotta with a distinct texture with an off-center opening ready to hold flower pots and plants.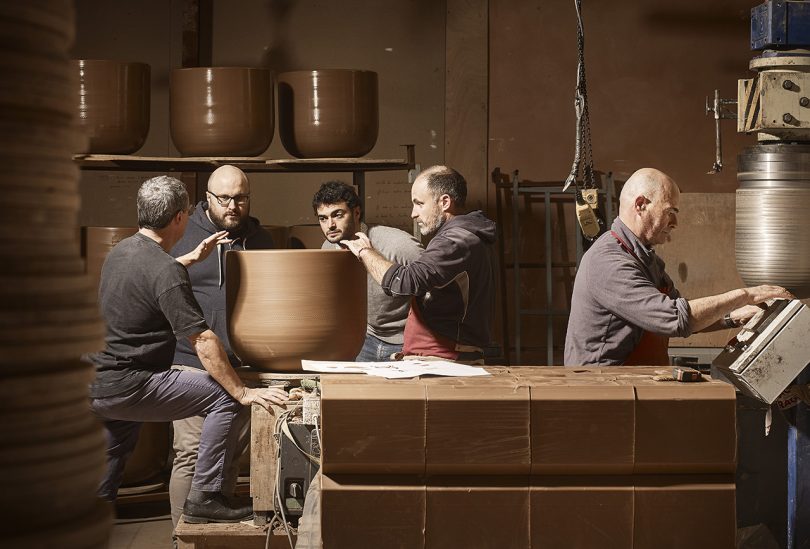 To learn more about Lur, visit alki.fr.
Photos by Mito.