a home wrapped in a greenhouse 
the average temperature in stockholm, sweden, in january is -3°C, but for spouses marie granmar and charles sacilotto it can be much warmer thanks to the greenhouse that envelopes their residence. in 2004, the franco-swedish couple decided to wrap their summer home in a huge 200 sqm greenhouse, converting it into an environment for year-round living. the innovative structure helps occupants take advantage of solar power in order to save energy and conserve heat. meanwhile, it also allows them to grow produce atypical for sweden.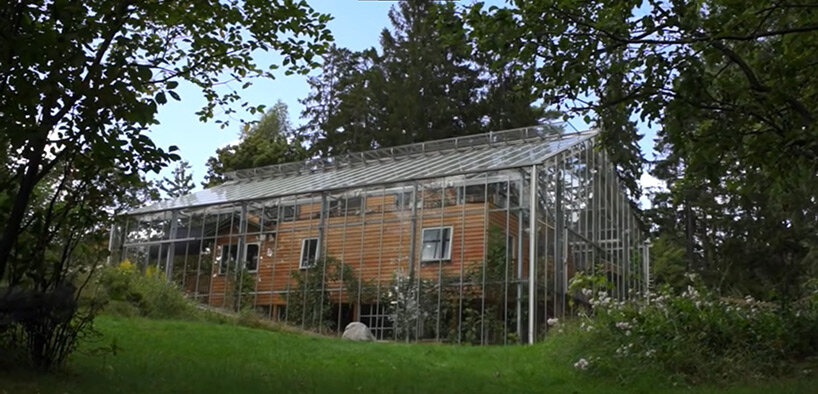 video still by kirsten dirksen
the origin of the innovative concept
this house-in-a-greenhouse concept comes straight from sweden and was originally referred to as 'naturhuse' (nature house). the idea was first proposed by architect bengt warne who began building the first naturhuse in 1974. 
at first, charles sacilotto was looking for an empty lot to build an entirely new nature house, but eventually settled on an old dwelling situated on the stockholm archipelago. using warne's design, he then covered the small summer home, in a glass envelope, thus generating a large greenhouse. thanks to this construction, it is possible to keep a temperature of around 20 ° C indoors, without turning on the heat, while the outdoor thermometer displays -15 ° C. according to sacilotto, the biggest drawback of this unique residence is the heat during the summer, which can quickly catapult to 40 ° C. the couple has created an opening on the greenhouse's roof in order regulate the temperature in such conditions.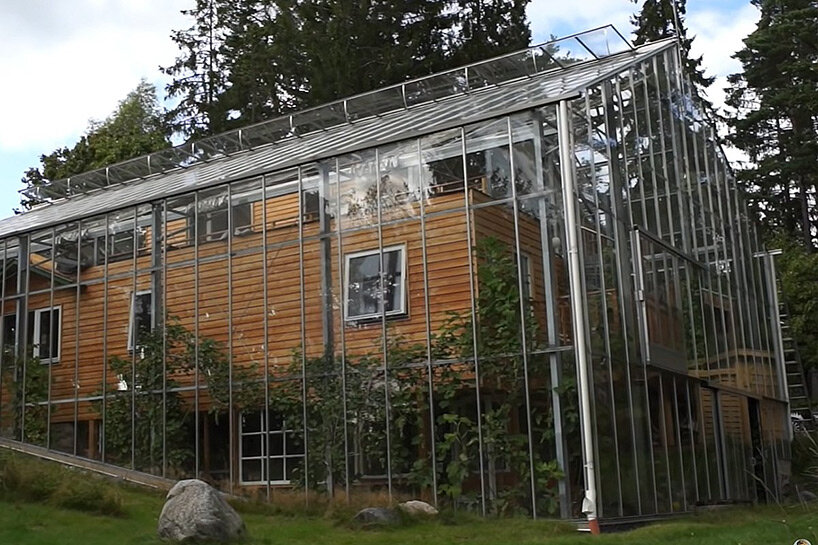 video still by kirsten dirksen
complete independence from the city sewage
the greenhouse addition isn't the only highlight of the house, since it's also completely independent from city sewage. built by sacilotto —a self-taught engineer— the sewage system begins with a urine-separating toilet and uses  centrifuges, cisterns, grow beds, and garden ponds to filter the water and compost the remains. as sacilotto explains, 'it's not just to use the nature, the sun, and the water, but… it's all a philosophy of life, to live in another world, in fact.'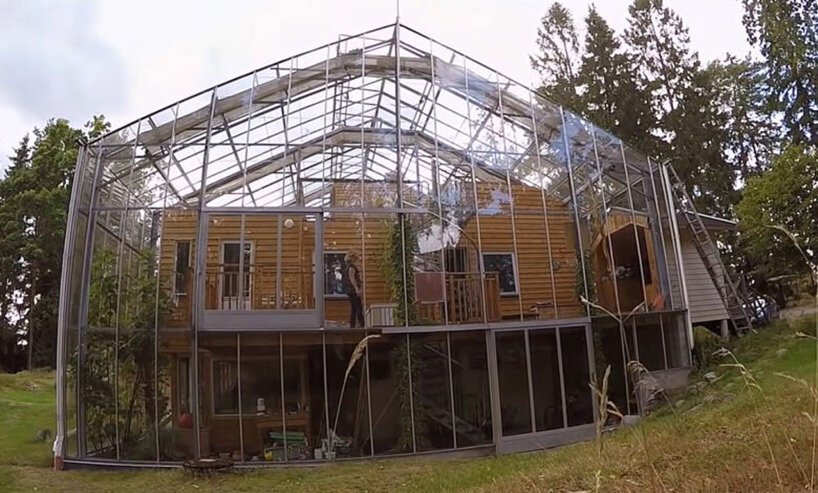 video still by kirsten dirksen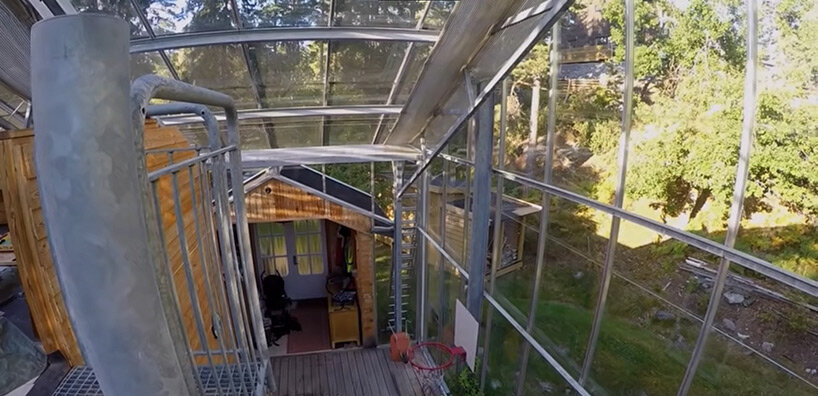 video still by kirsten dirksen
myrto katsikopoulou I designboom
oct 21, 2021