japanese packaging manufacturer kawakami sangyo co., ltd. — known for manufacturing and distributing bubble wrap — has launched an optimized version of the famous roll. dubbed spa spa, this evolved bubble wrap can be cut by hand as the round bubbles have been replaced by squared ones, creating a grid that's easy to tear off.
for its revolutionary design, and its potential to improves work efficiency and reduce injury risks,  the cushioning material designed by koji sato and atsuhi yokoi has won the GOOD DESIGN award, as one of the best 100 ideas of 2021.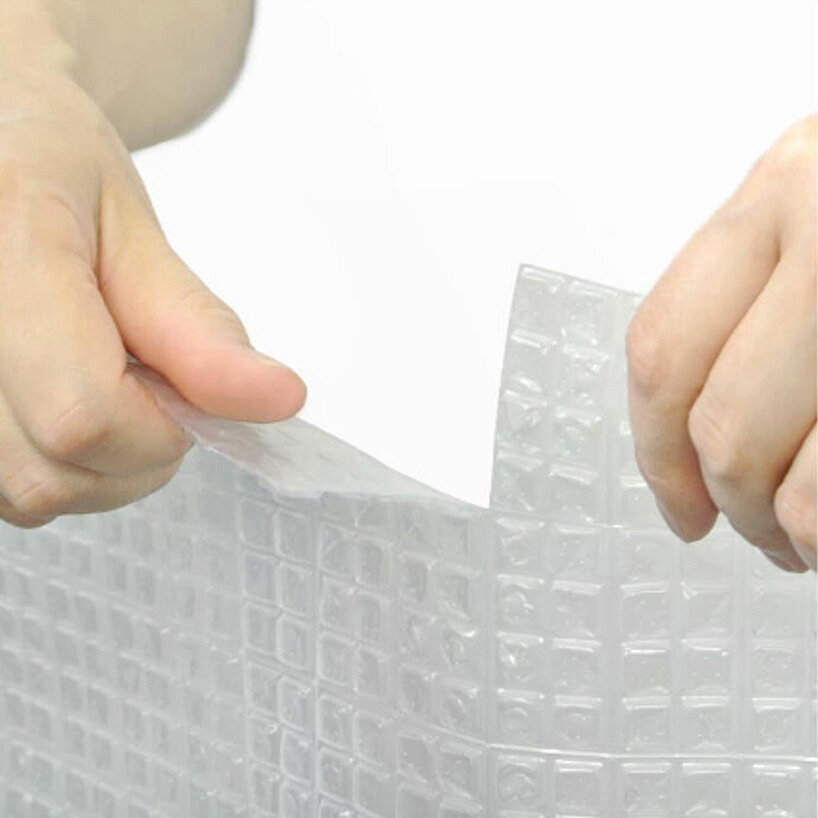 images by kawakami sangyo co., ltd
the square bubble wrap by kawakami sangyo co., ltd. keeps its predecessors' qualities such as strength, protection, pleasant to touch and of course, it can still be popped. its components are 80% recyclable, and because of the grid, it's easier to measure, wrap and unpack. the innovation was born from users needs of keeping transportation costs low, saving time, and not requiring any additional tools.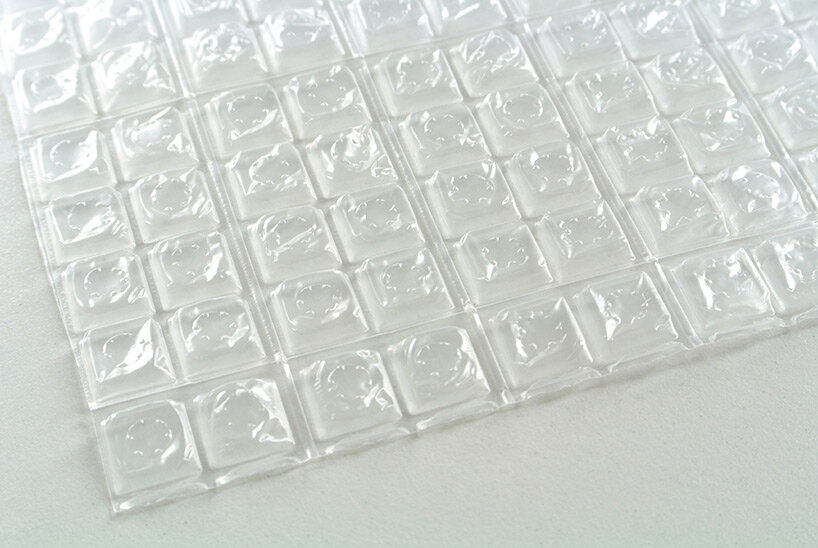 'the new feature is that it has a square shape and is easy to count and wrap,' said the company. 'in addition, the arrangement of the base mesh and the groove make it easier to count the grains.'
want to see more projects related to bubble wrap? these sneakers have been made with recycled bubble wrap while this artist injects bubble wrap with paint.