sorry mom shop is wrapped in candy hues 
located in a historic neighborhood in larissa, greece, 'sorry mom' takes shape as a takeaway shop designed to serve three types of food: sweets, savory, and refreshments. the design by maria konstantoglou occupies three 'boxes' covered in and out with tints of yellow, bubble-pink, and blue corresponding to a food category. 
the store façade offers a dynamic image that transforms itself depending on the hour of the day. during working hours, each opening becomes a colorful pop-up box connecting the inside with the outside. when the store is closed, colored garage doors cover the openings and complete an image of light and shadow patterns.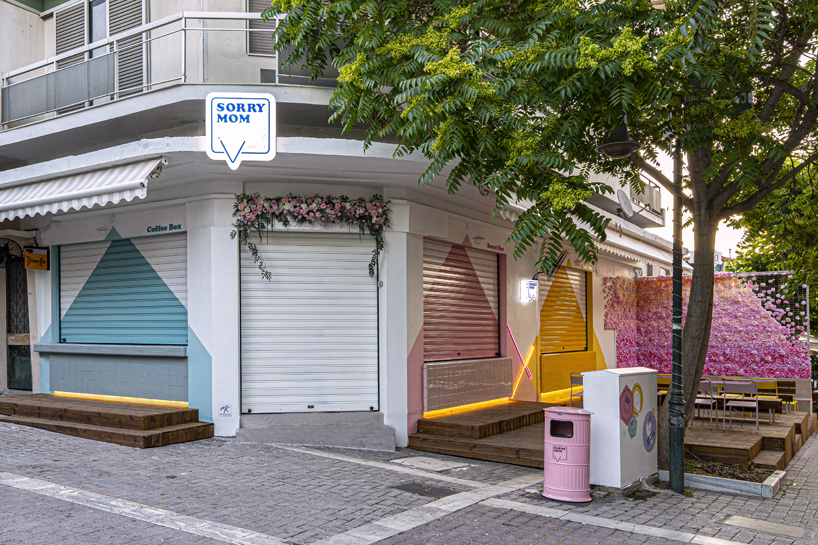 all images courtesy of konstantoglou 
a playful, colorful and luxurious space
to add a delightful and playful touch, the architects (see more here) picked colors in candy hues: pink for sweet products, yellow for salty and blue for drinks. costumers can give their order through the façade openings in where the serving areas are placed. three windows give visual access to three monochromatic spaces that host each category of products.
during opening hours, each part is transformed into a colorful lighting box: the walls, lighting frames, boards, and equipment are clad in the same shade. the interior design is defined by the strong presence of color and balance with minimalistic archetypal forms. simple tiled surfaces coexist with decorative walls clad in styrofoam tiles of neoclassical design patterns. a flower wall backdrop made of fabric flowers in candy hues creates a vibrant background for the sitting area and the neighboring stores.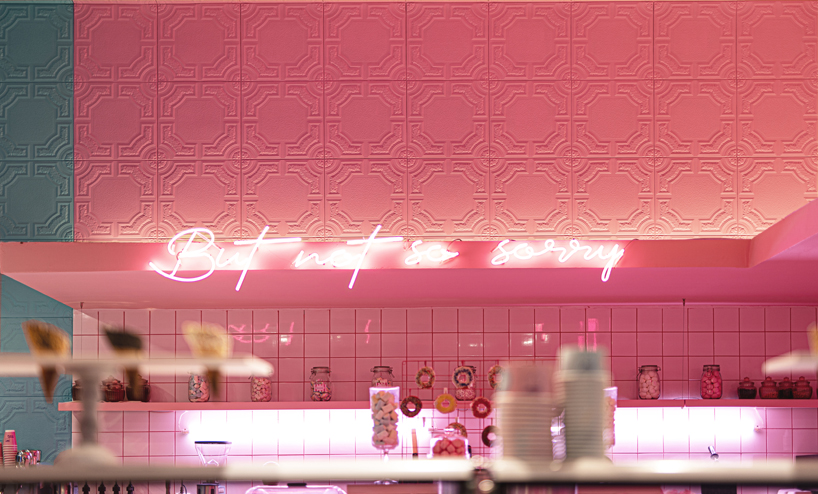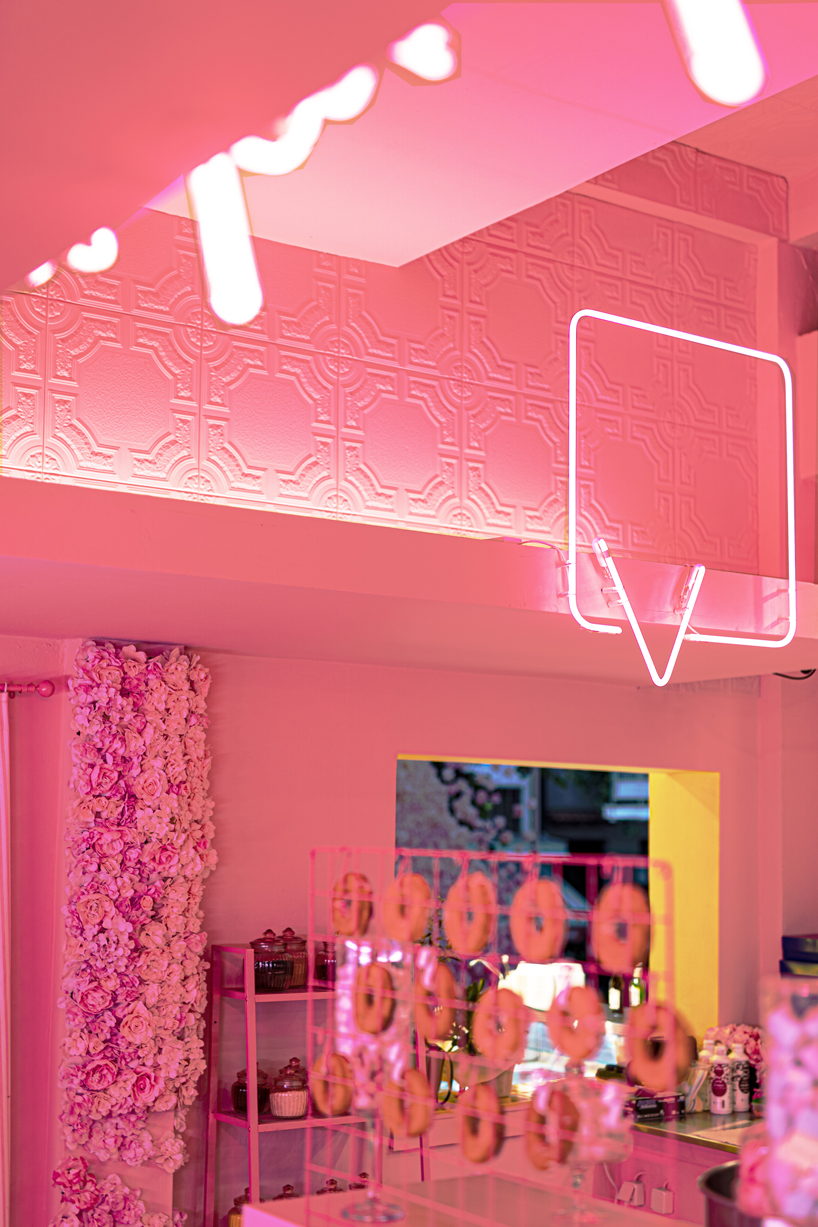 pink is for sweet