SAOTA OVER CAPE TOWN
outside cape town, south africa, SAOTA realizes its 'kloof house.' the contemporary dwelling is perched along one of the most prominent roads outside the city. the design, with its sweeping full-height windows and strategic cuts, aims to frame the views of the city with views of lion's head and table mountain to the side and back of the property.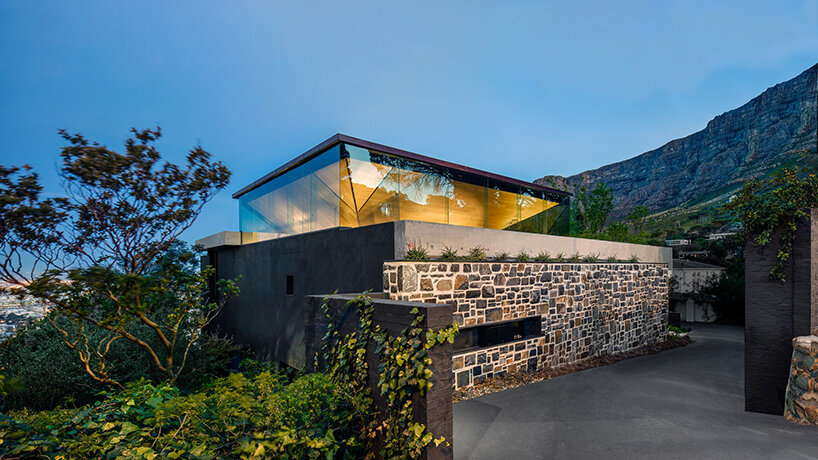 images by adam letch & micky hoyle | video by tatjana meirelles penfold
THE KLOOF HOUSE
the SAOTA-designed kloof house is strategically built to exist in dialogue with the landscape surrounding cape town. rather than an enclosed architectural object, the structure is conceived as a 'hat' which shelters a formalized landscape. with the orientation of the house, the south african architects are informed by a heightened awareness of the movements of the sun and the moon emphasizes a sense of connection to nature and its cycles.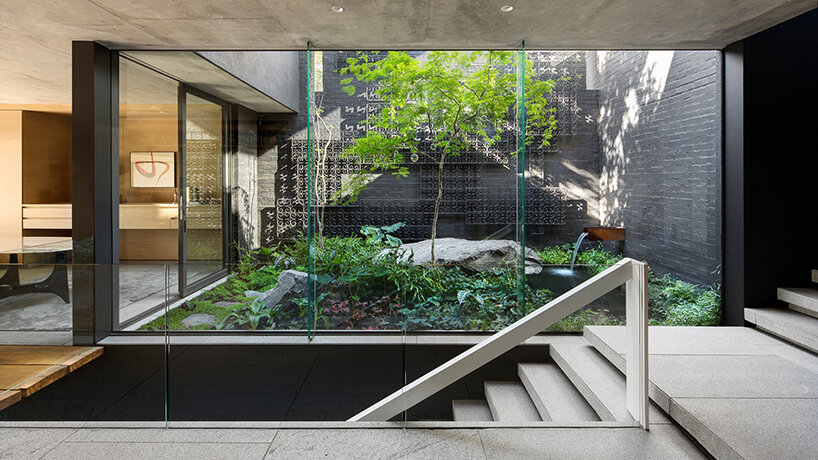 the inverted pyramid roof
upon the completion of the kloof house, SAOTA unveils a short film exploring the idea of the indoors and outdoors coexisting. the video highlights the sweeping views across the city and landscape, along with the structure's striking inverted pyramid roof. the design of the roof integrates clerestory windows that draw in views of the mountains and the sky that otherwise would have been lost.