'THE DAYDREAM' at fondation louis vuitton
for her first personal museum exhibition in france, bianca bondi transforms fondation louis vuitton's galerie 8 into a landscape of sights, sounds and scents. the 'the daydream' invites visitors in an immersive spiritual space that draws from natural phenomena such as hot springs, salt flats, mexican cenotes, and evokes divination practices and offering rituals. the exhibition, which is on view until january 24, 2022, at the frank ghery-designed building in paris, is centered around a well, conceived as a source of vital energy to facilitate meditation.
'the daydream' is curated by ludovic delalande and claire staebler as part of 'open space', a program dedicated to the most contemporary expressions of creativity, which invites national and international artists to create specific projects. 'open space' takes place regularly in different settings around the foundation.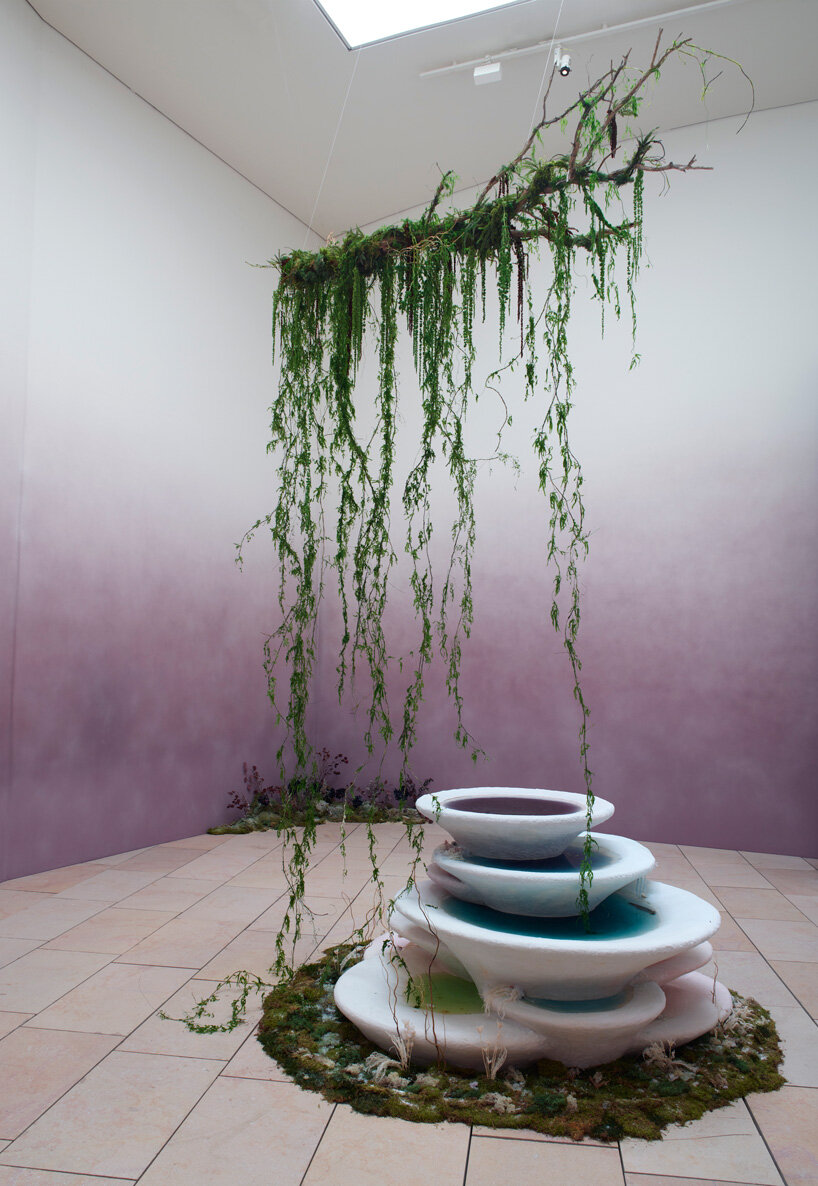 all images bianca bondi, the daydream, 2021, fondation louis vuitton, paris © adagp, paris, 2021 © fondation louis vuitton / marc domage, unless stated otherwise
BIANCA BONDI
born in south africa, bianca bondi lives and works in paris. the artist explores the macro and microscopic relationships we have with our environment, calling our attention to the fragility of the ecosystem of which we are a part. she selects media according to their intrinsic properties or their potential for transformation, seeking possible ways to combine them to create strange new surfaces.
bondi uses both chemistry and the occult sciences in her work process to question our representations and reconsider our notions of rituals and beliefs. by fostering potential mutations among the elements she works with, she brings slow conceptual performances to center stage on both macroscopic and microscopic levels. her approach unfolds in monumental and immersive site specific installations as well as in two-dimensional works and sculptural installations. bondi's works have been exhibited at fondation carmignac (porquerolles, 2021), le parvis (tarbes, 2020), bozar (brussels, 2019), het hem (amsterdam, 2020), mo.co panacée (montpellier, 2018), and as part of the lyon biennale of contemporary art in 2019 and the busan biennale in 2020. the artist is represented by the mor charpentier gallery in paris. see more images of 'the daydream' at fondation louis vuitton, as well as other examples of the artist's work, below.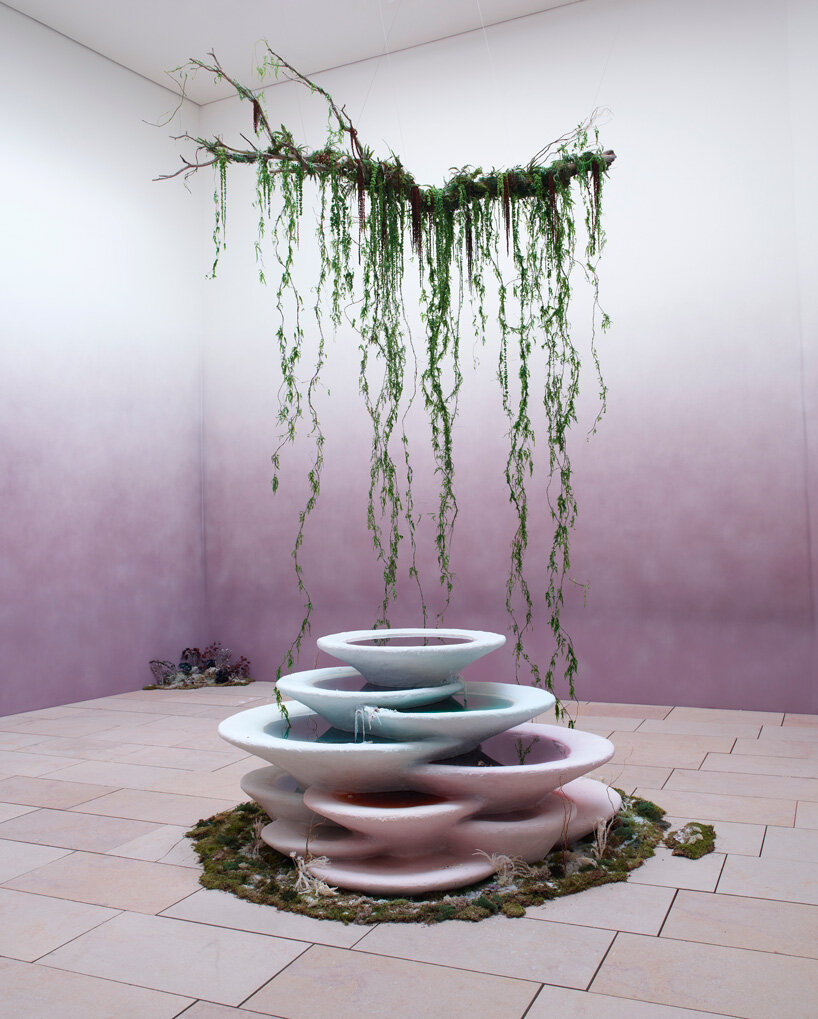 fondation louis vuitton's galerie 8 is transformed into a landscape of sights, sounds and scents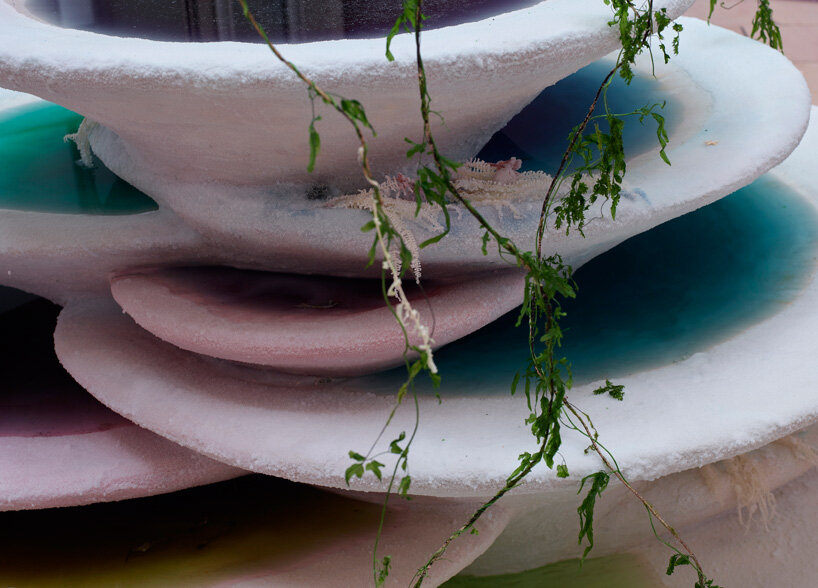 'the daydream' is inspired by natural phenomena such as hot springs, salt flats, mexican cenotes