RENZO PIANO COMPLETES 'MA.MA' IN ROME
a world away from typical prison architecture, renzo piano's G124 group has realized a 28sqm red house for inmates of rome's rebibbia prison. named 'MA.MA' or 'the house of affectivity', the project aims to recreate a little piece of domesticity and provide a welcoming space where inmates can visit their families. 
the women's prison forms just one part of the larger rebibbia prison complex in the north-eastern outskirts of rome. for this recent intervention, G124 talks about the 'double guilt' female prisoners live with, of both the crime they committed and the guilt of being away from their families.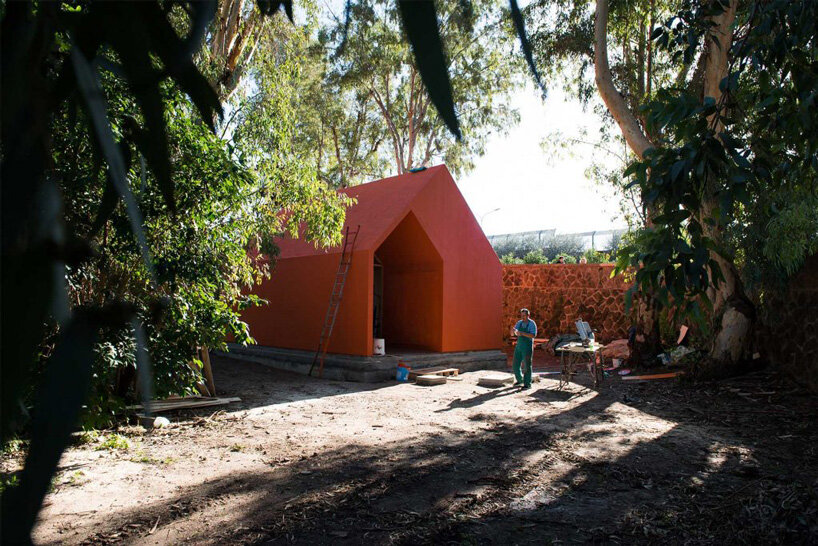 images courtesy of G124 renzo piano
THE quintessential SHAPE OF HOME
the main idea behind MA.MA was to design a space where inmates can maintain their relationships with loved ones and their role within the family, therefore facilitating their rehabilitation and reintegration when they leave the prison. 
to achieve this 'domestic dimension', the architects shaped a building with a double pitched roof that evokes the quintessential image of home. this familiar shape is also repeated in the small loggia, which leads into the internal room. the interior comprises a living room, a kitchenette and dining area, plus a small service nucleus.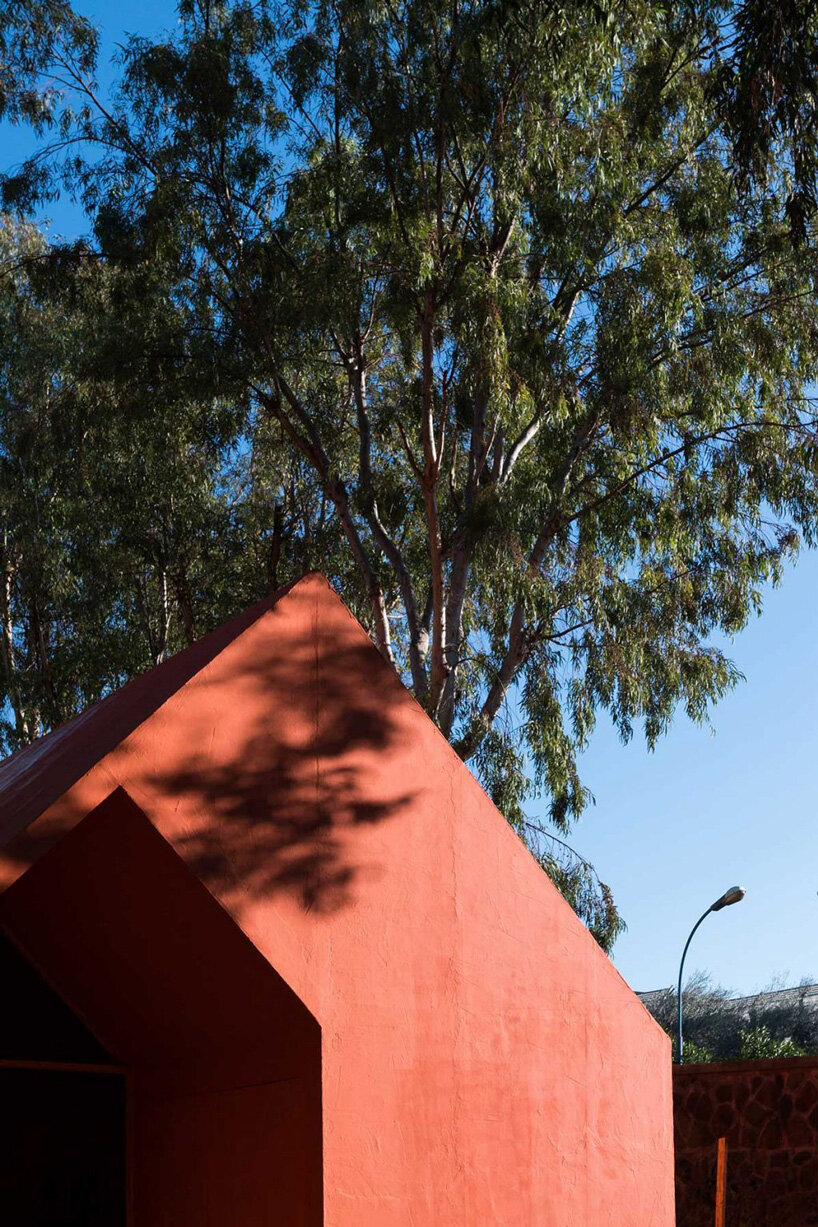 a double pitched roof evokes the traditional idea of home
the house is finished in red paint, creating a childlike and almost cartoonish feel. the interiors also prioritize natural light and wooden finishes to afford a cozy and inviting environment. 
MA.MA was built with the help of inmates using prefabricated timber panels, which were made in the prison's carpentry. this simplified method allowed for a quick and easy construction onsite. it's also G124's hope that the self-build system, which is more easily transported and assembled, means the little red house could be replicated in other sites.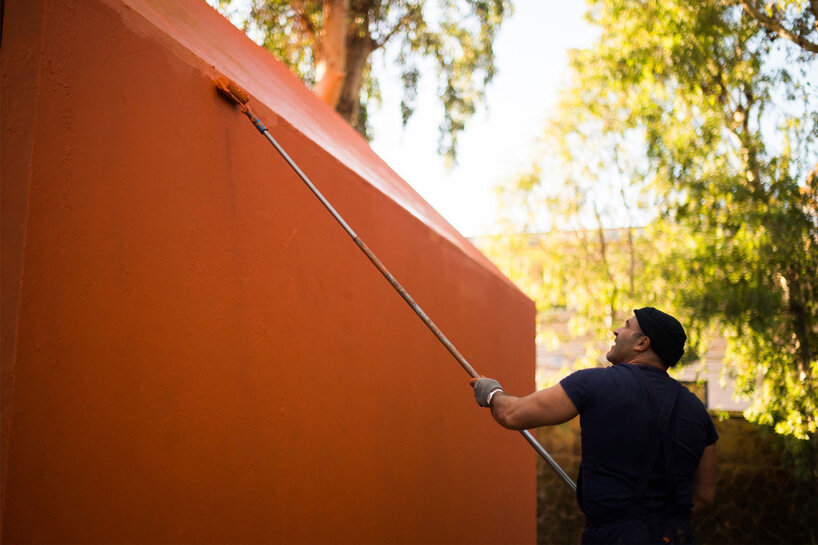 MA.MA getting its red paint finish