branding and design studio TIN has collaborated with klasien van de zandschulp, mark meeuwenoord and arjan scherpenisse in order to 'distance disco', an engaging online game that can bring people together during the coronavirus pandemic. distance disco is a digital matchmaking dance party: you can invite your friends, dance together and try to find the person dancing to the same song as you.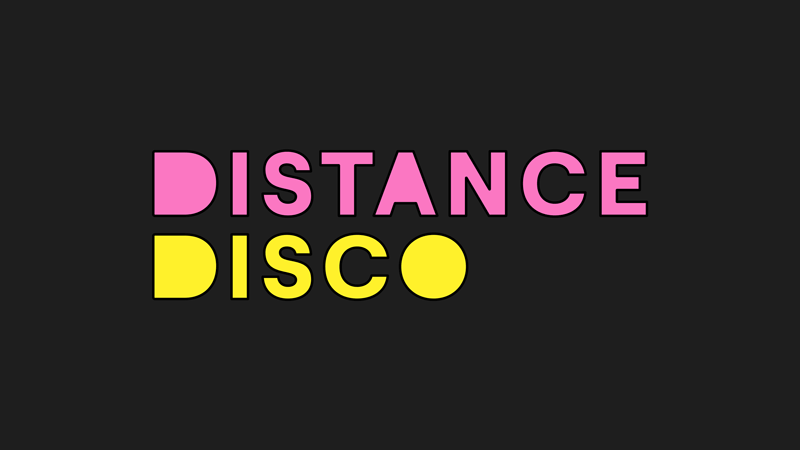 all images courtesy of TIN
distance disco by klasien van de zandschulp, mark meeuwenoord, arjan scherpenisse and TIN, uses the fully encrypted, open source video conferencing tool jitsi. to introduce this online dance game in an optimistic and playful way, as well as to enhance the optimal disco experience, the visual identity was designed as a cacophony of vivid colors and cheeky dance moves. while you're dancing behind your screen, your home will be just as festive as your favorite club. the colorful avatars are the stars of the brand, with their little screens as heads and letter D's as eyes, they enthusiastically support the brand and the online app.