photographer morgan o'donovan documents the wild and overgrown gardens of the ruinous st. crispins house in norwich. the series immortalizes the contemporary picturesque condition before the building's renovation by manalo & white architects. the structure first served as an office block in the 1970s, and had hosted an overflow building for the nearby stationery office later in the nineties. it was then that a glass pyramid was introduced to enclose the atrium, allowing for the introduction of a warm, plant-filled cafe. although the tropical plant life had at first been thoughtfully gardened, the plantings continued to grow unconstrained long after the office was ultimately abandoned.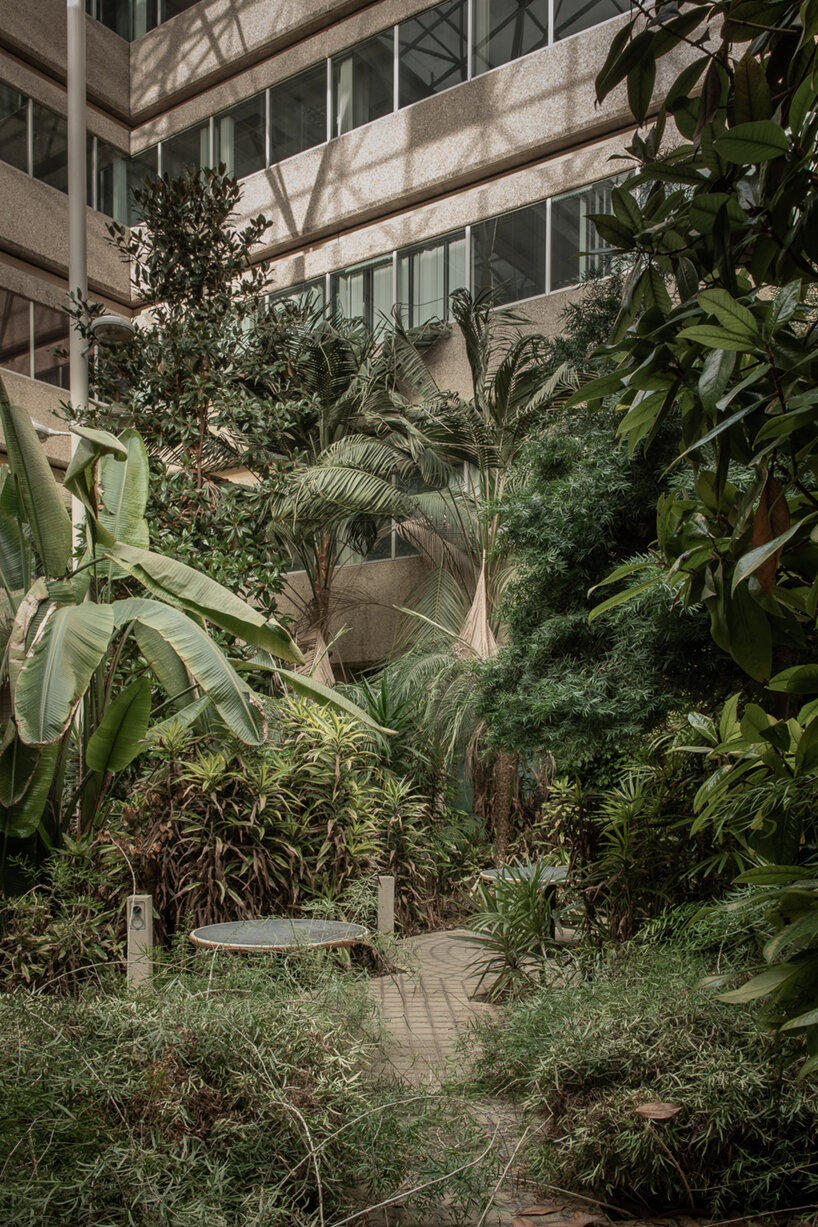 images © morgan o'donovan for manalo and white architects
morgan o'donovan worked closely with the design team at manalo & white architects in the documentation of the derelict st. crispins house. the photographer and the studio's director brian greathead sought to make use of the photo series as a tool to inform their renovation efforts. although the overgrown state of the interior could not possibly be preserved during redevelopment, the team celebrated the wild and tropical atmosphere — noting the subtle and artful color tones along with the balanced dichotomy between the palm fronds and the concrete facades. in documenting the space, the photographer and architect recorded what was to be removed while learning from the synergy between the natural and built space.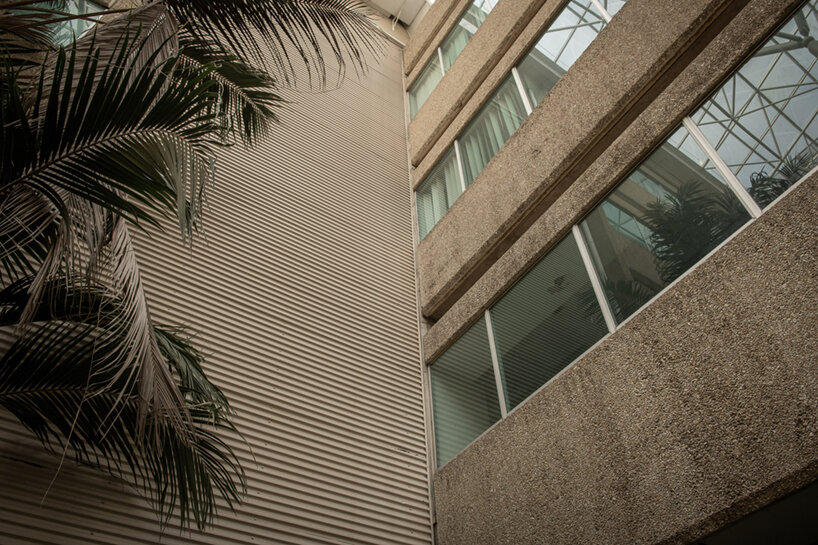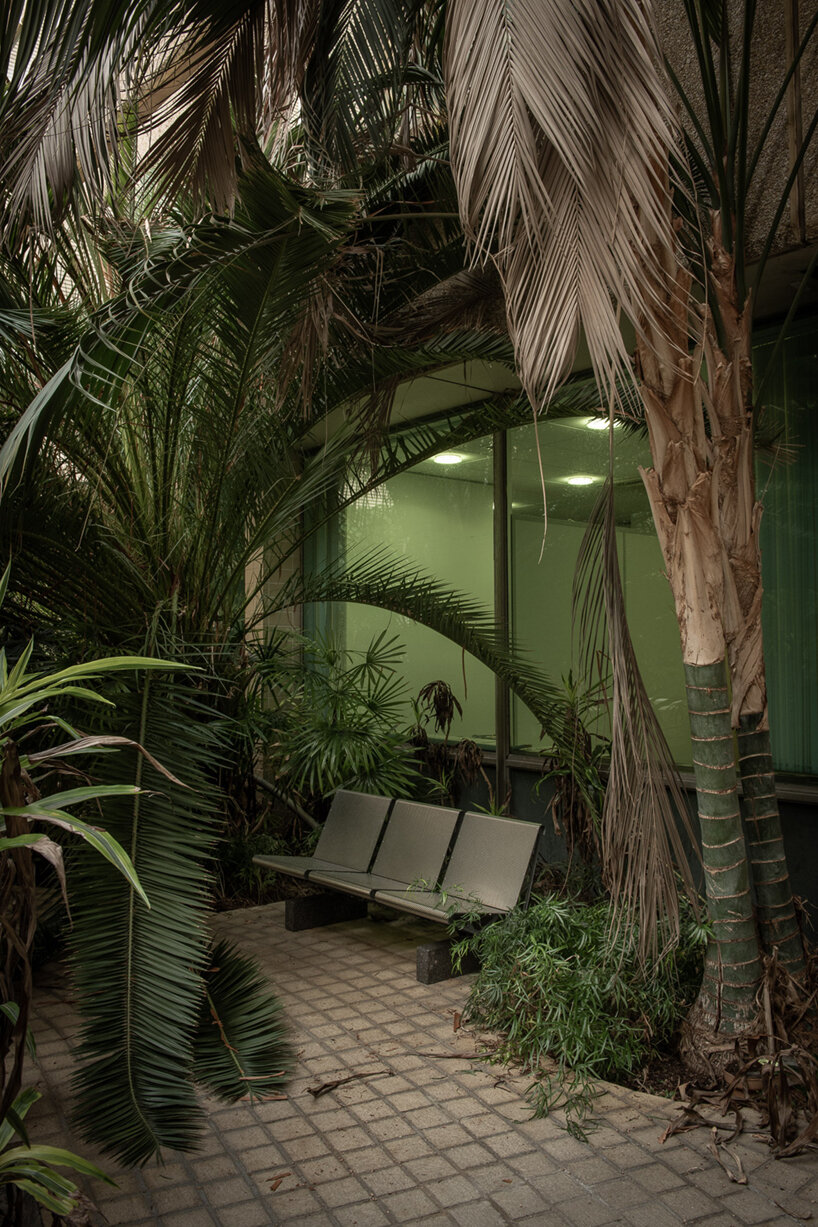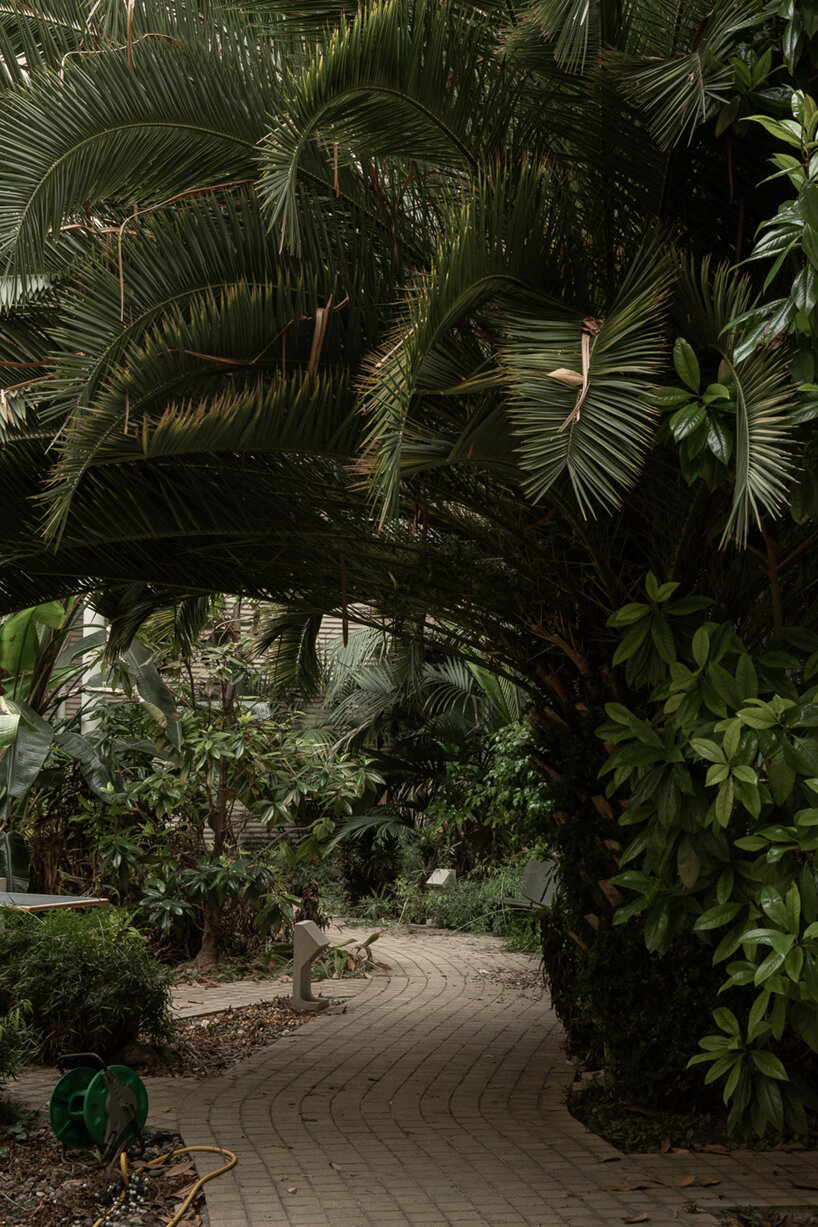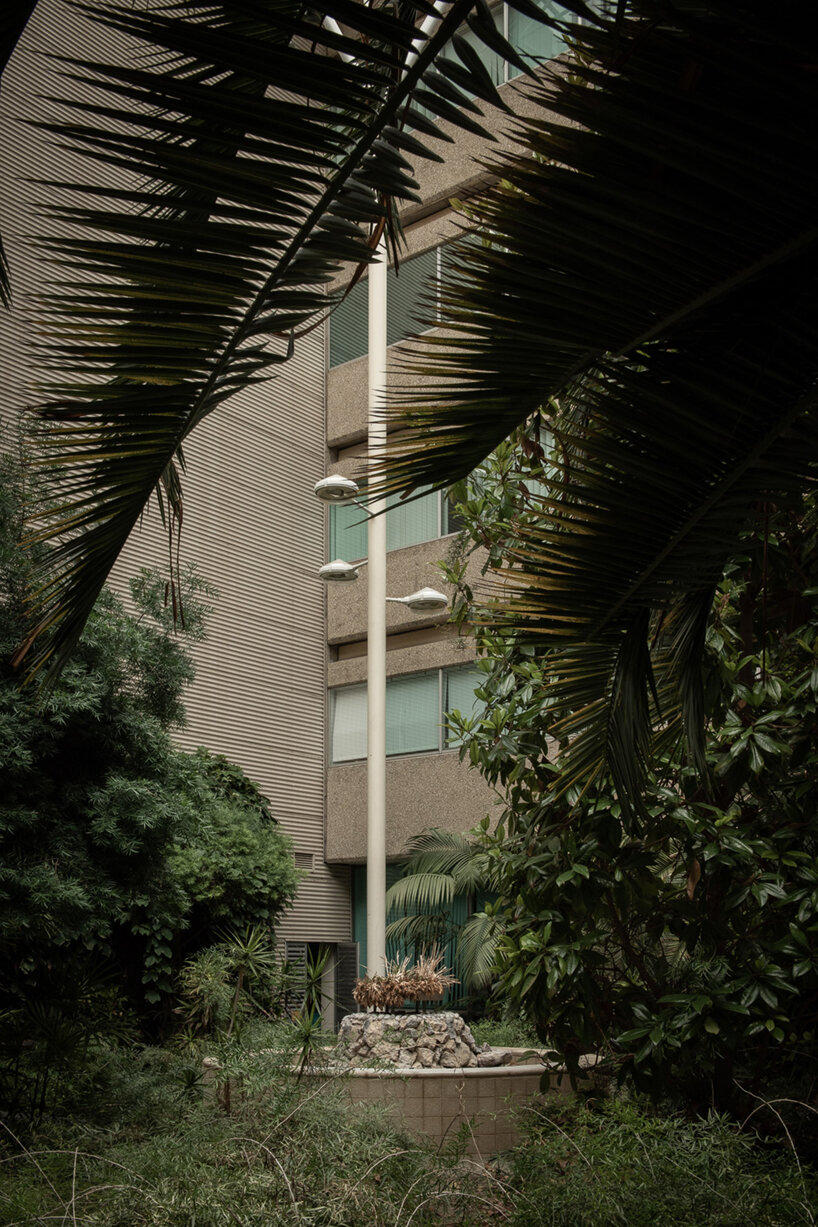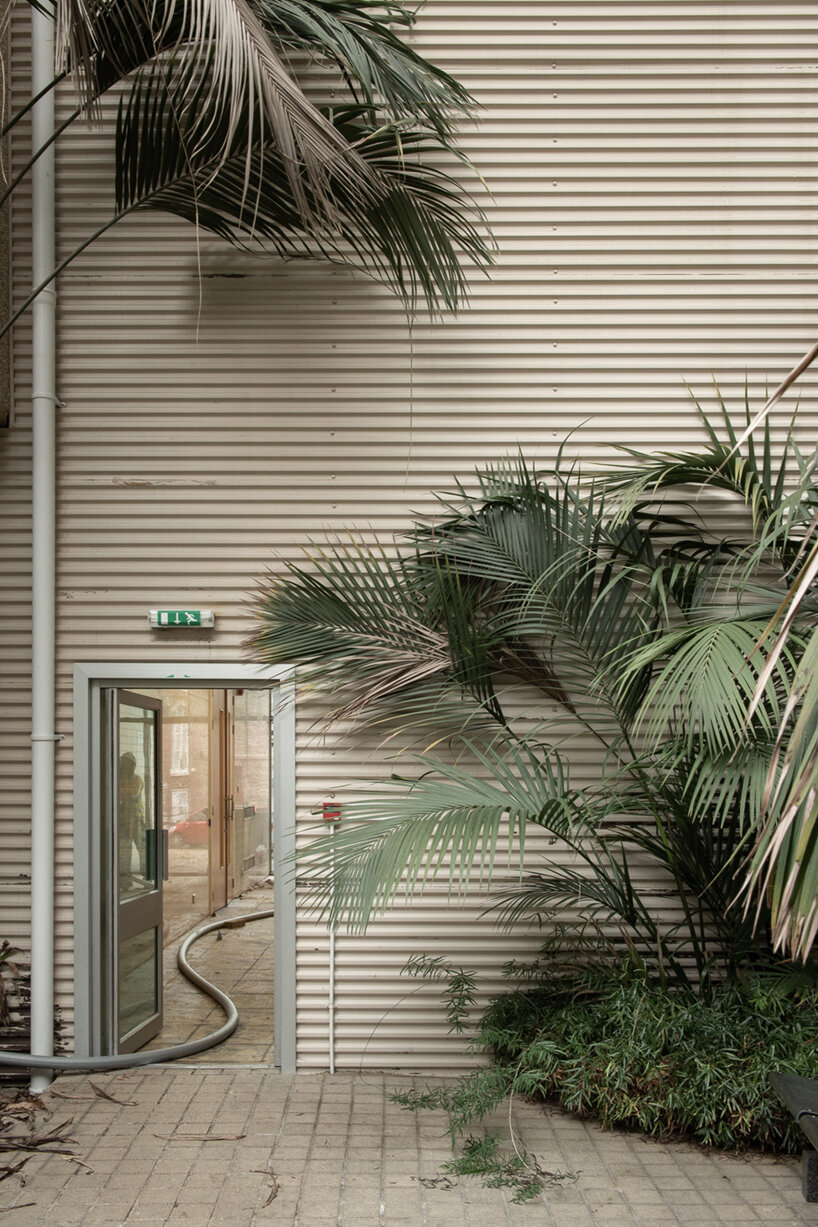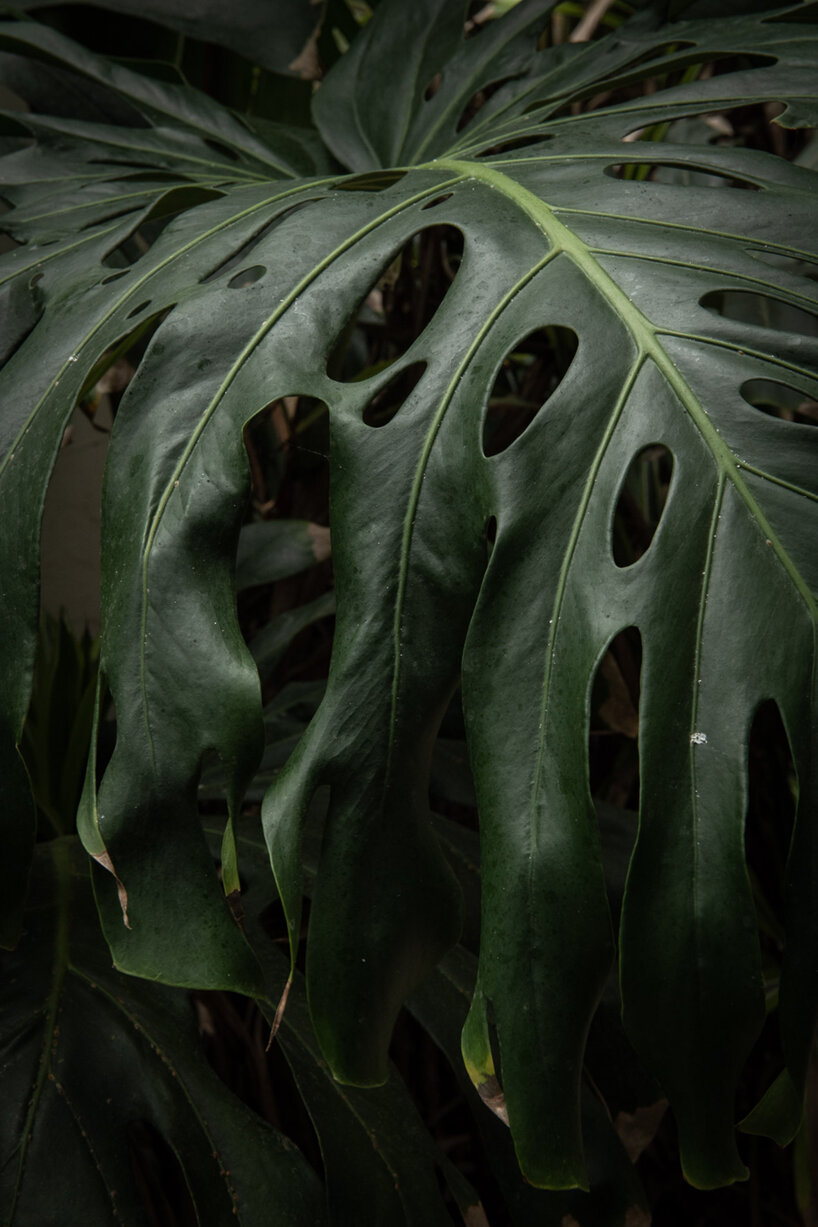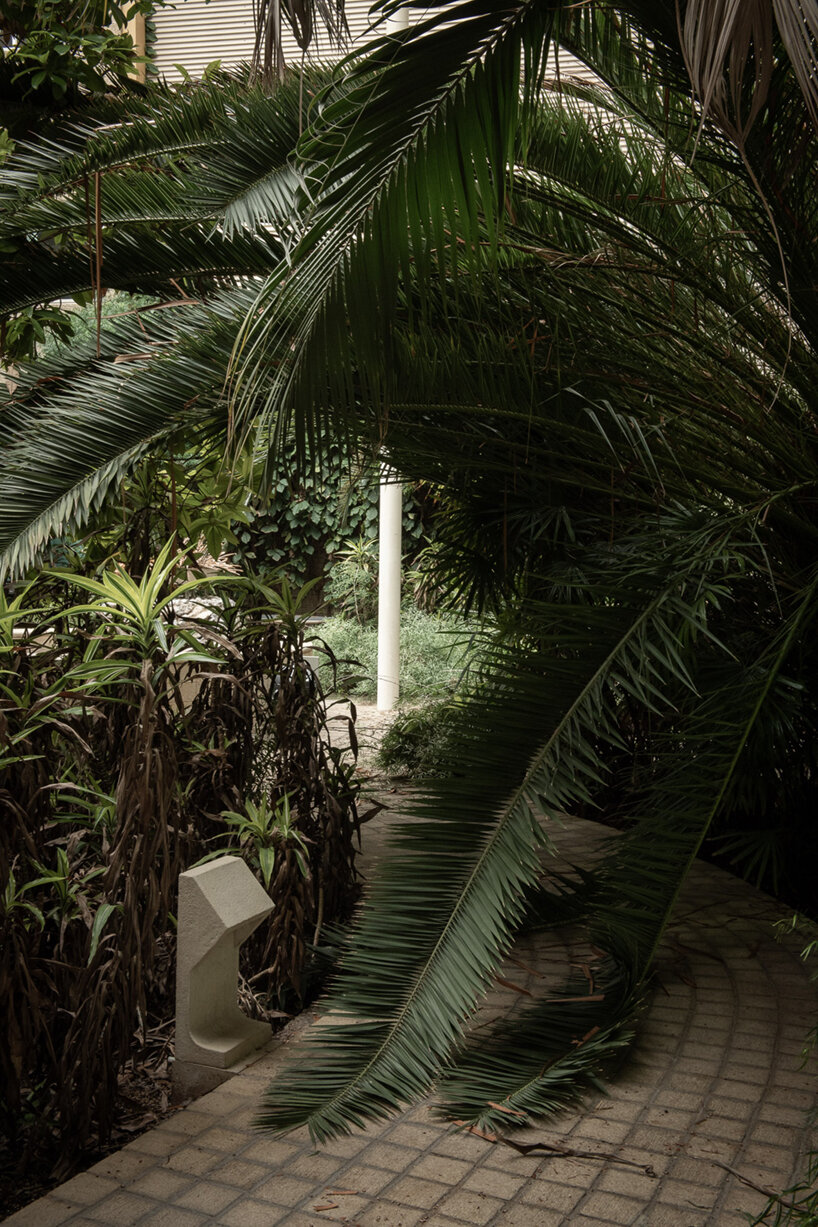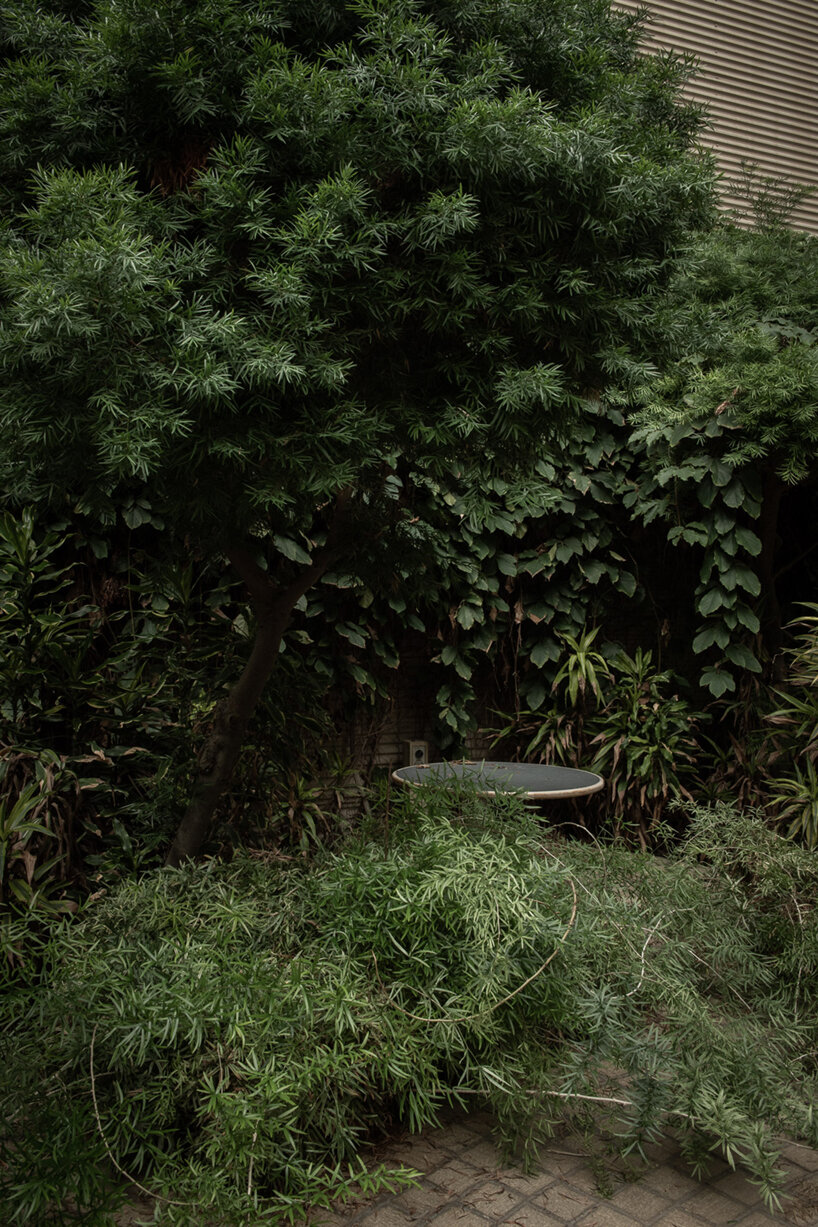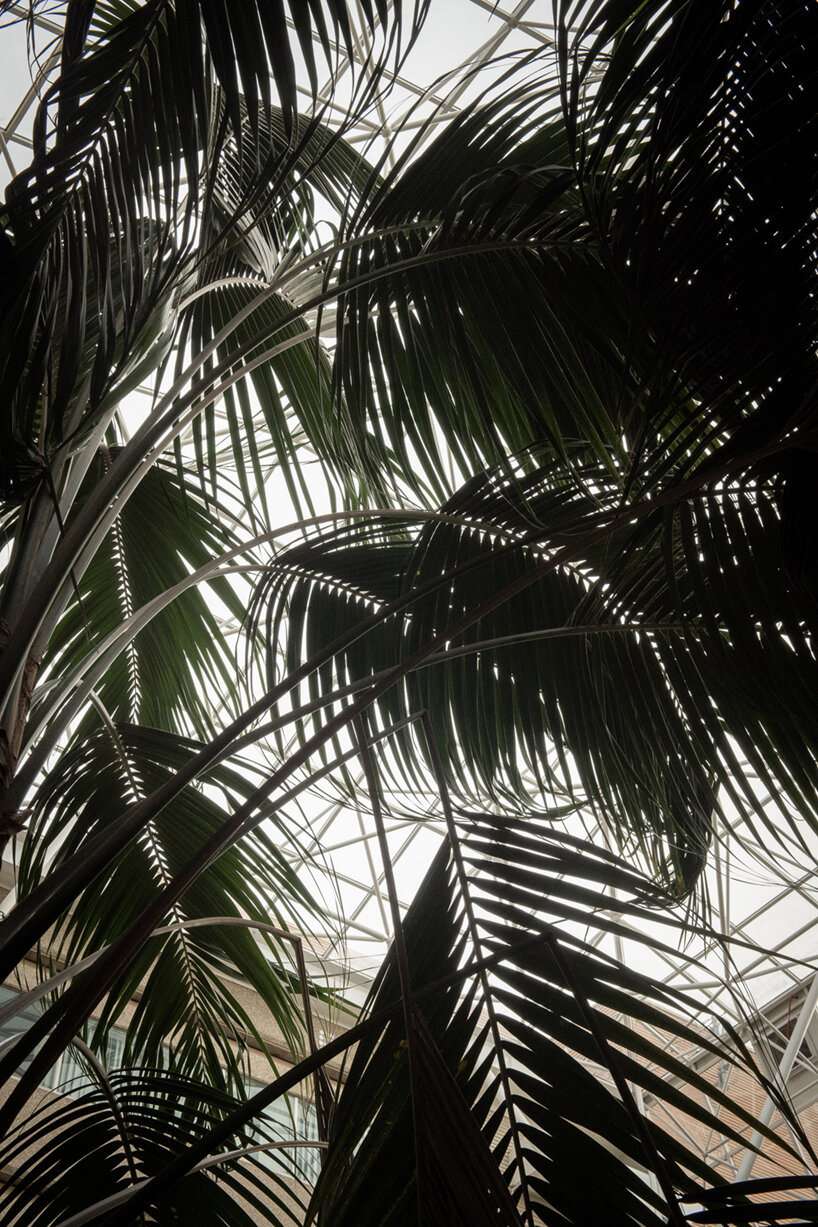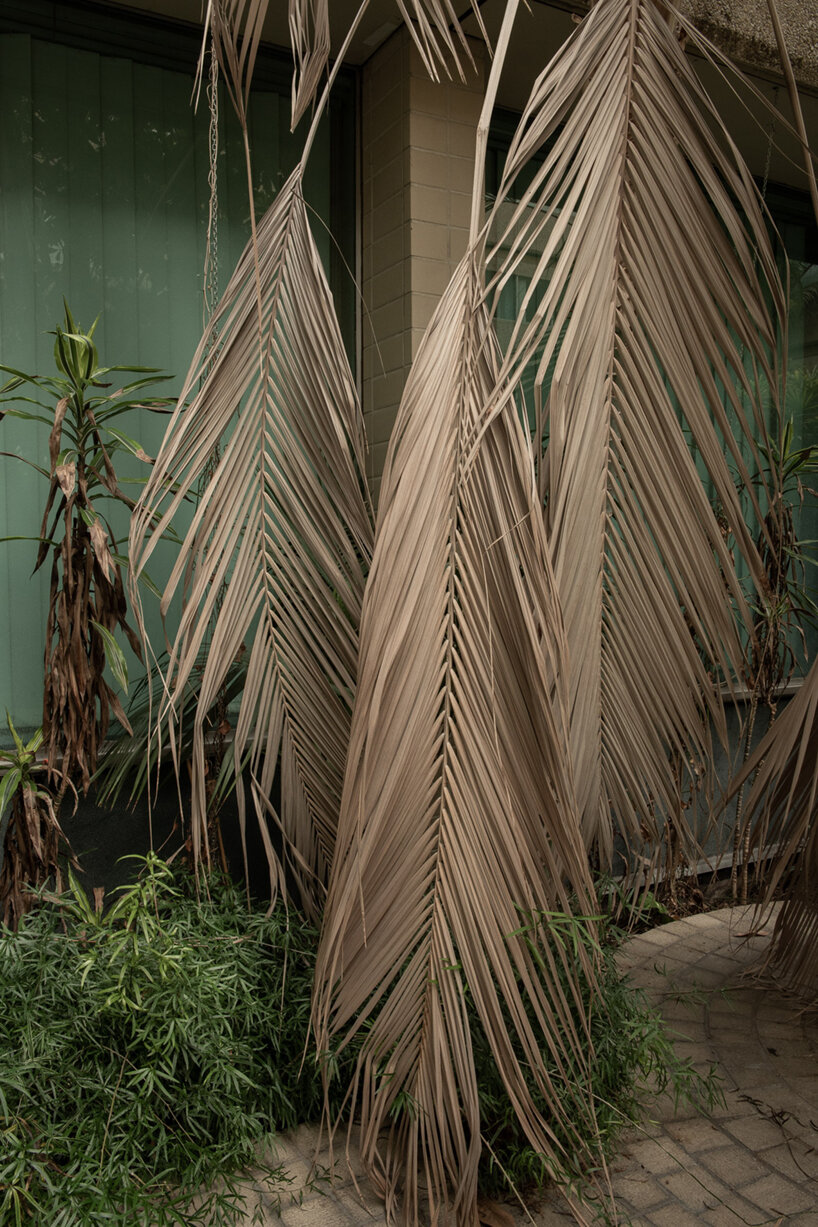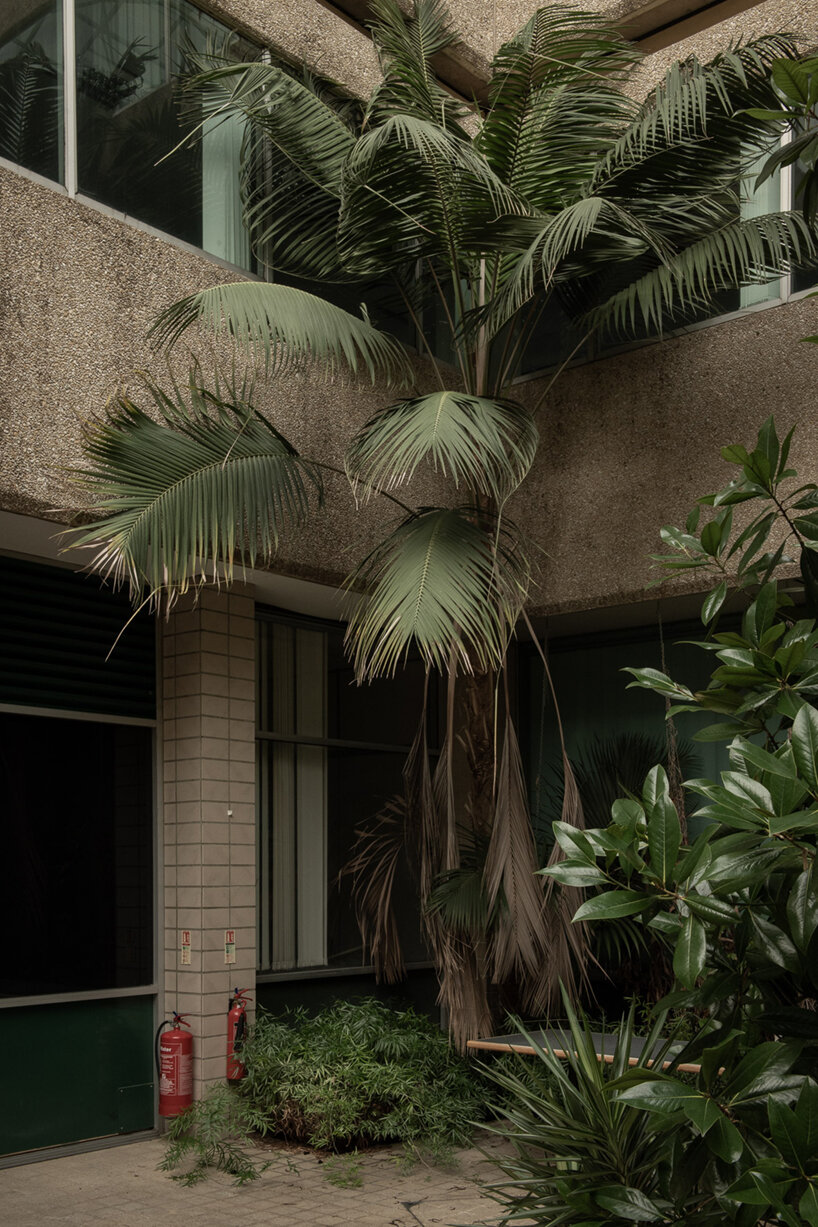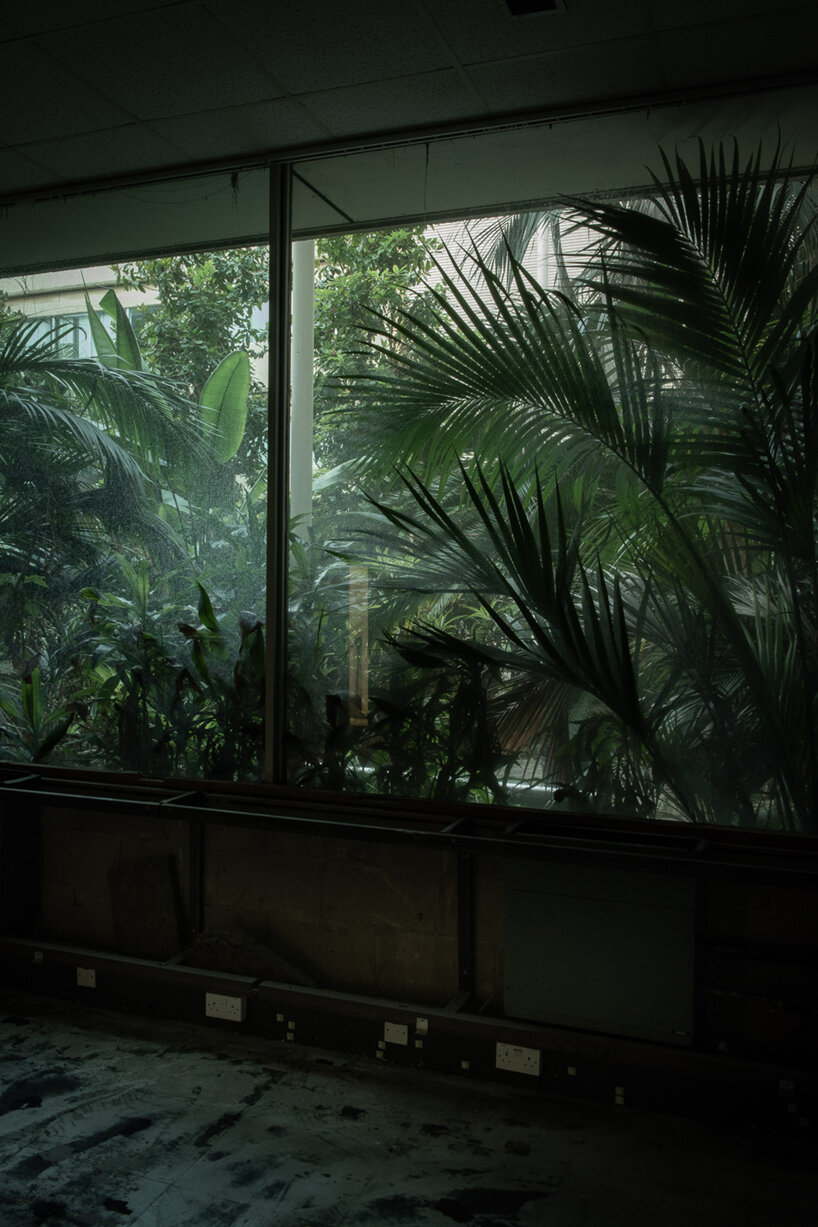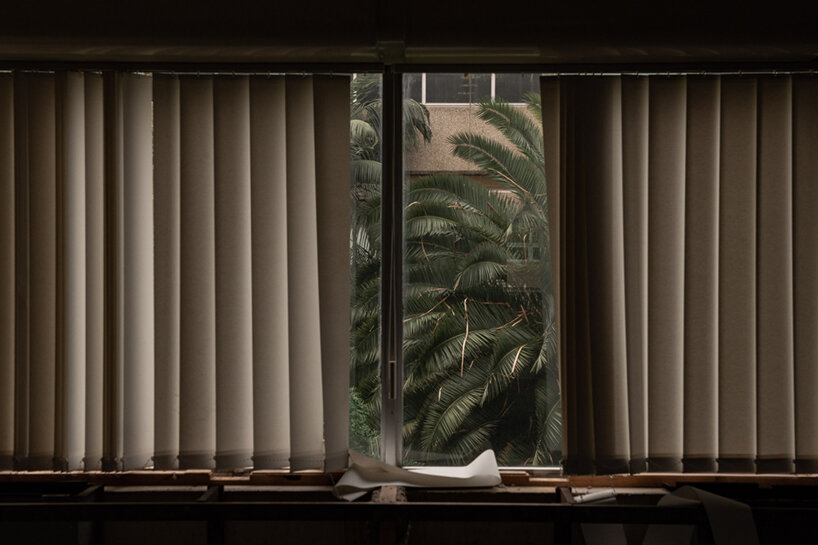 project info:
project title: st. crispins house (photographs before renovation)
photographer: morgan o'donovan | @morgan_odonovan
location: norwich, UK
renovation architect: manalo & white architects | @manaloandwhite