zooco estudio has designed 'casa paco', a dwelling that features a large transparent corner, offering vast views of madrid's skyline. the interior is clad in wood and black marble stone, while their duality materializes the space in a delicate and harmonious way, simplifying the character of the house.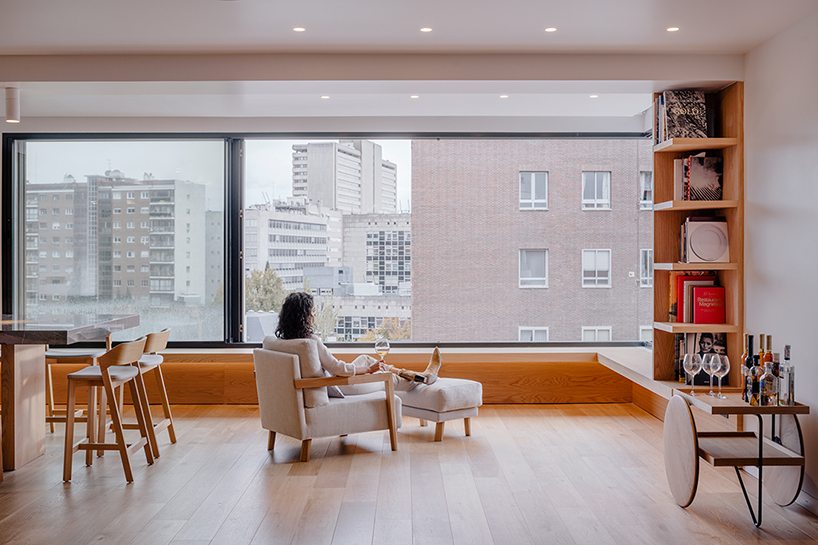 all images courtesy of miguel de guzmán & rocío romero 
'casa paco' by zooco estudio presents a natural dignity with raw materials, without any artificial touch. the interior takes shape as a simple space avoiding excess decoration, to provide occupants with a tranquil environment. 'we propose an integrating design from the material and spatial point of view,' add the architects.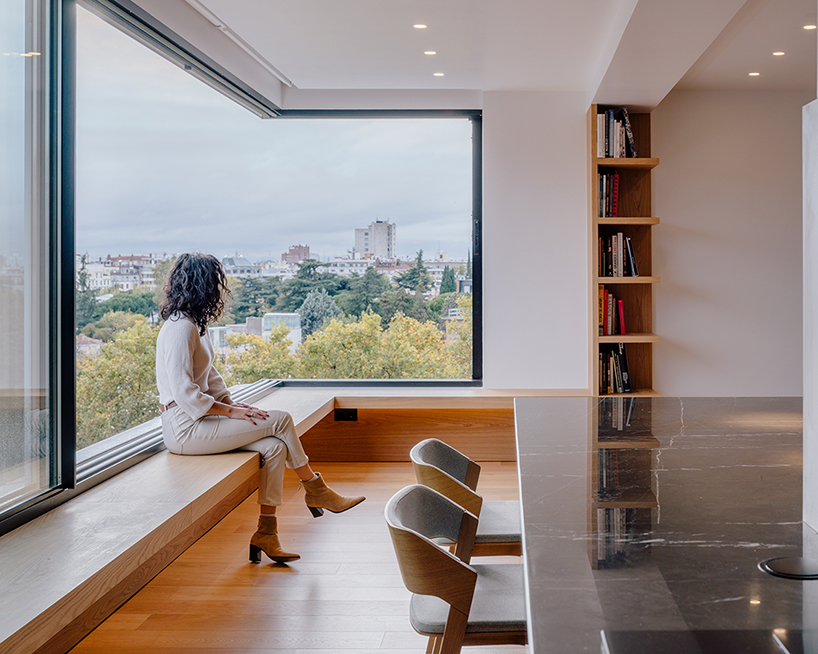 two large windows come together to form a transparent corner, offering generous views towards the urban surroundings. a wooden surface follows the shape of the opening to generate a cozy bench right next to the window.