la hoja functions as a non-productive space
'la hoja' is a non-productive space by FAHR 021.3 that invites a diverse and heterogeneous audience to gather, interact and explore. its shape resembles a folded paper that remained in a random position while trying to find its initial horizontal form. the prototype of this wooden installation was created to be set up temporarily in public spaces; however, now the project is placed within the historic building of the old legazpi slaughterhouse, transforming itself into an open experience with no instructions for use.
'a space of culture as a place that is not finished, not conclusive, not entirely determined, in which someone, something, is always missing. and on this occasion, to stage the opening, to become a gap into which others can fit. a concave theatre. in the irrelevance of the playful or in the time of the irrelevant, something happens that links and connects us.' said the architects.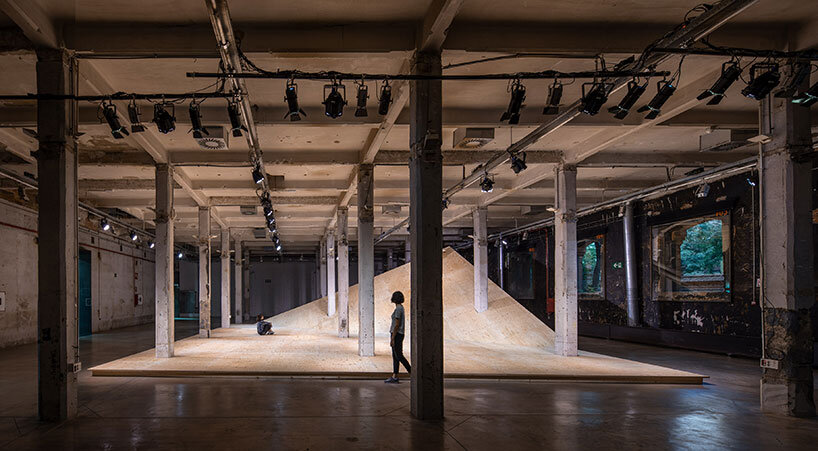 all images courtesy of josema cutillas
open to action and the coexistence of the diverse characters
intermediae cultural space (matadero) serves as a space where several artists and architects have been invited to participate in, and now it accommodates 'la hoja' installation by FAHR 021.3. its seamless timber surface is interrupted by a series of concrete columns that generate an attractive visual contrast. the structure is characterized by the simplicity of the lines and attracts visitors to rest discharging their minds, socializing, or simply exploring.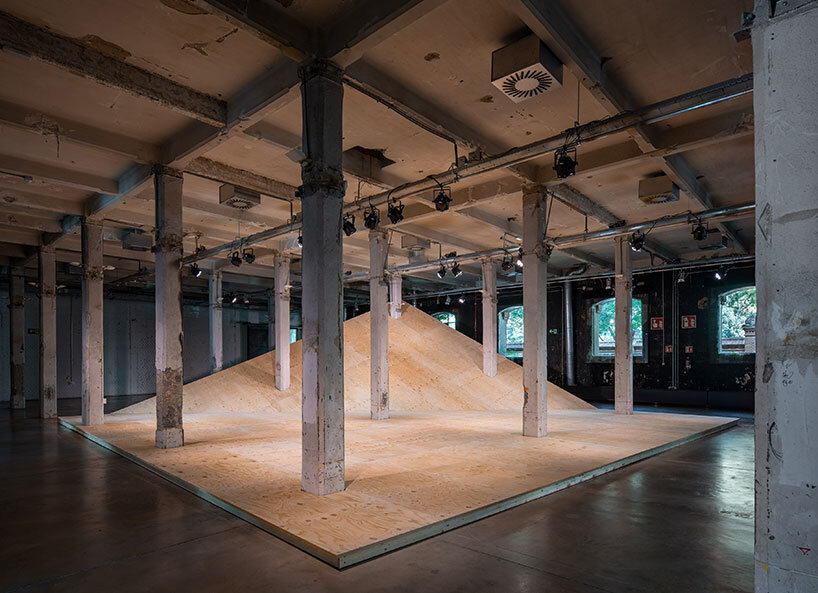 the structure utilizes renewable, recyclable, reusable, and biodegradable wood, which has a central role in the circular economy. the timber provided by garnica, which uses local resources from nearby plantations and forests, contributing to the generation of benefits for rural areas.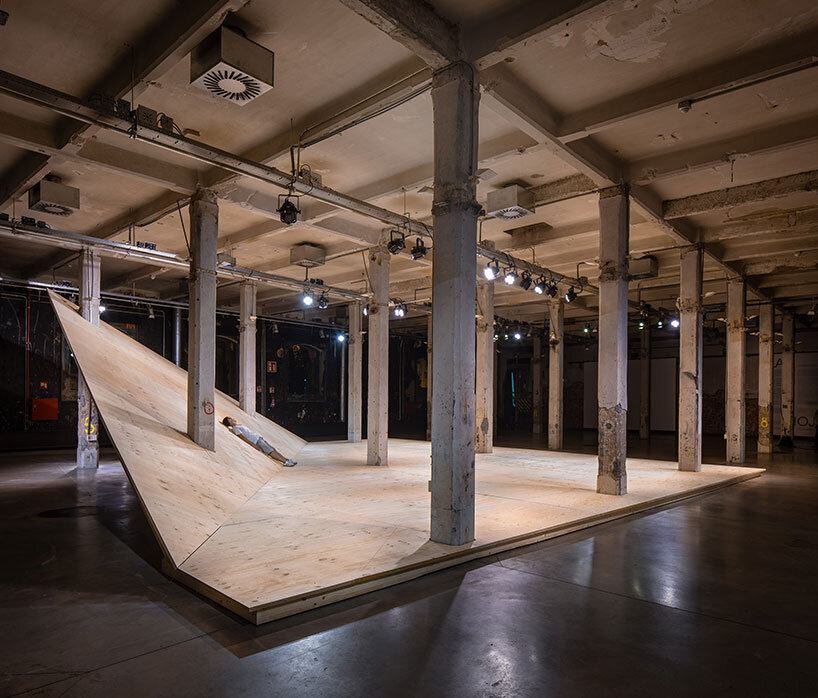 like a folded paper