architect keisuke hatakenaka has extended a dog grooming salon in japan with a simple steel structure that allows for flexible programing at ground level. located in okazaki, a city in japan's aichi prefecture, the plot previously included a single storey house with an attached salon. the client's brief called for additional space so that the salon could open a general store on the same site. as the project had a modest budget, the architects adopted simple construction methods that are comparable to putting furniture together.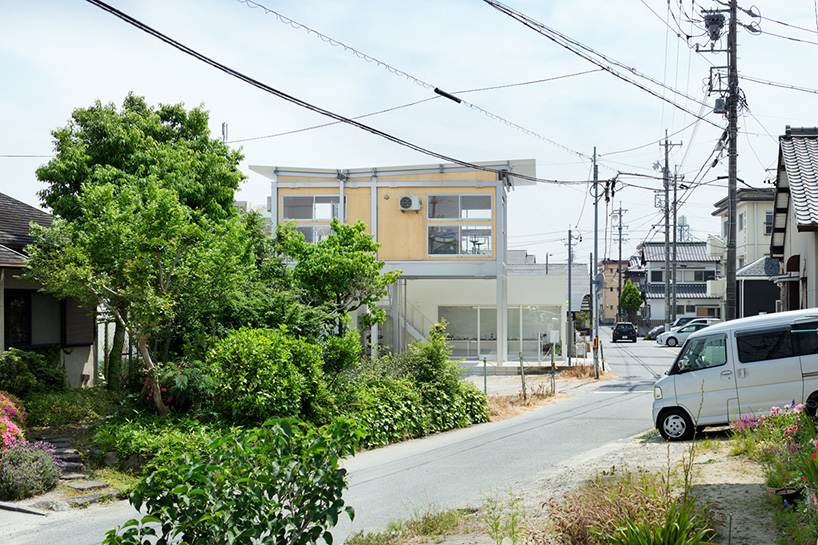 all images by takumi ota
keisuke hatakenaka began by ensuring that the ground floor provided parking space for two cars. then, a steel frame was constructed, which was enclosed by a wooden wall with large, double-glazed windows. the architects then set up the necessary grooming equipment inside the space. the eaves were made as deep as possible to ensure a comfortable thermal environment throughout the year.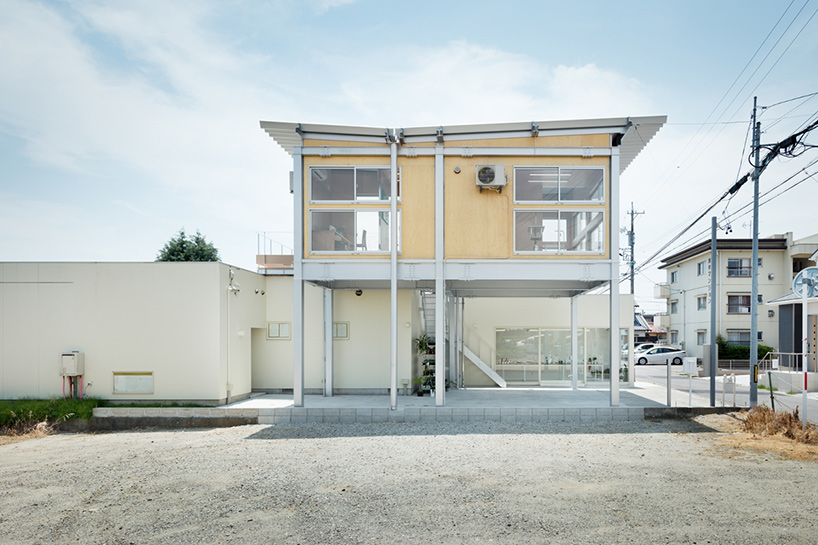 as part of the project, the architects also proposed to build a terrace on the roof of the existing building. originally intended as just a dog run, the space can also be used to grown and sell vegetables inside a newly built greenhouse. this terrace offers views of the surrounding forests and mountains. upon completion of the project, the parking area and the ground floor of the existing property began to be used as a general store and sales area.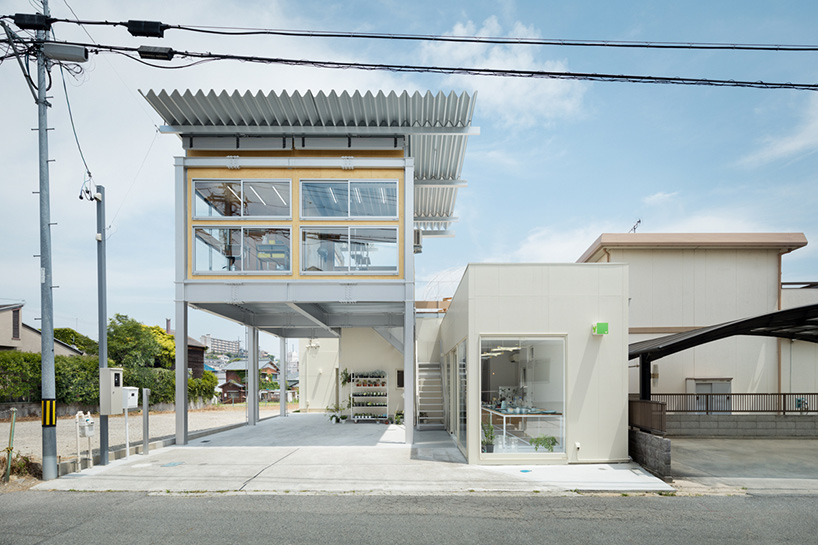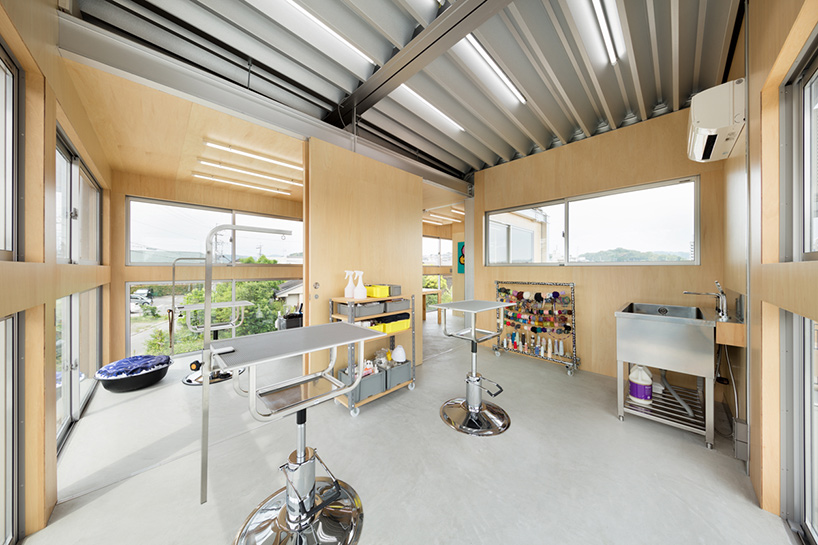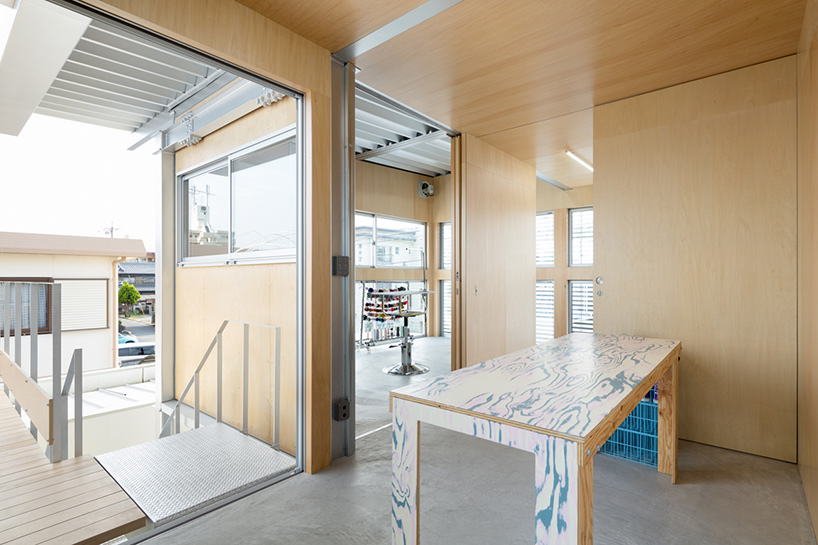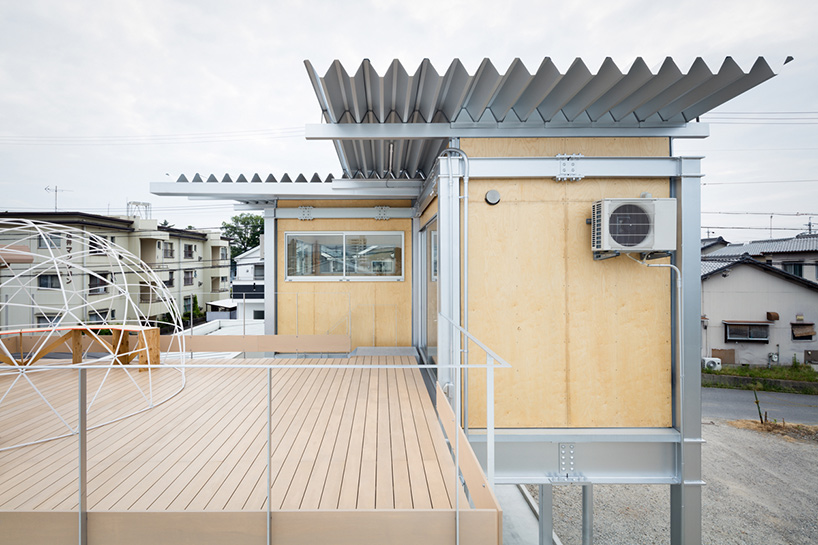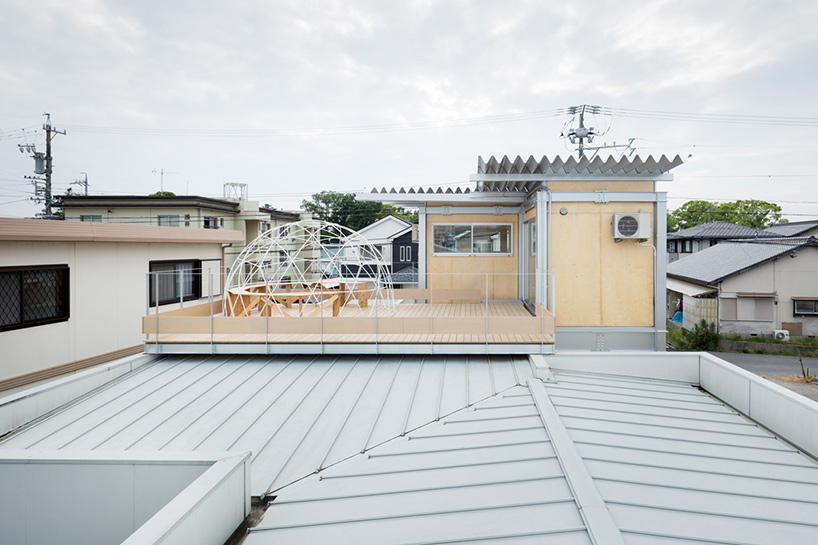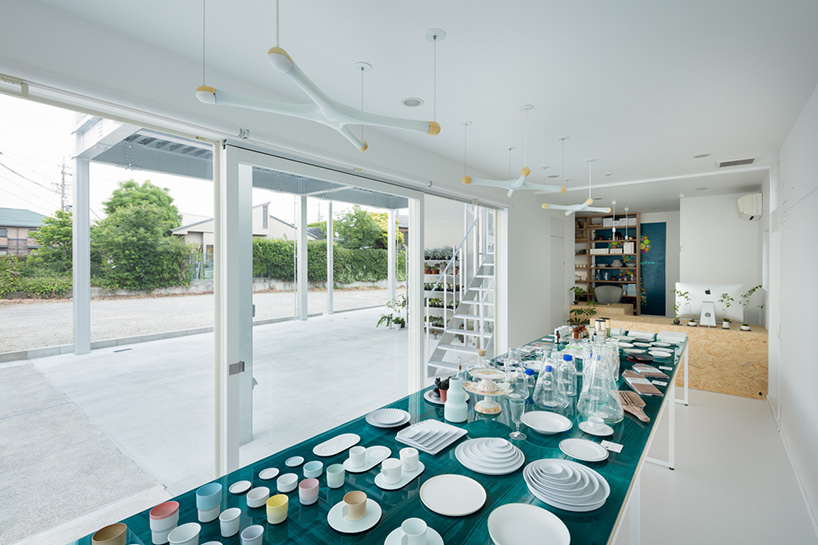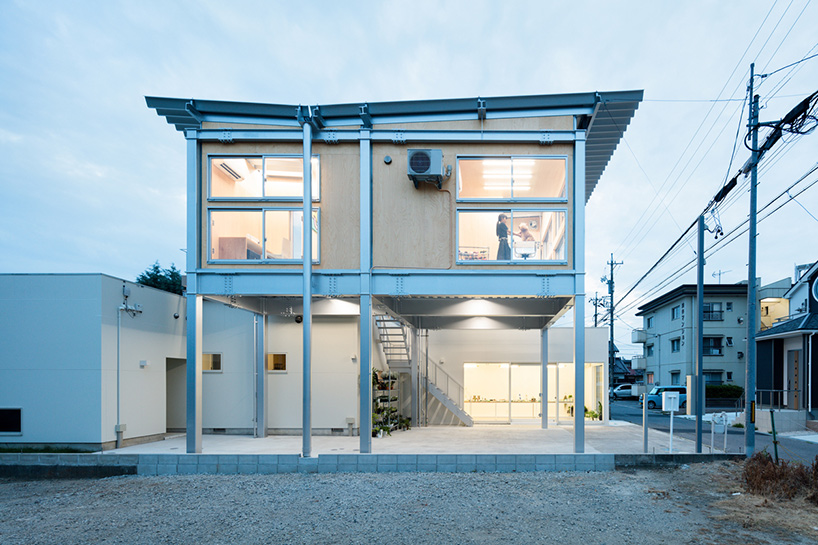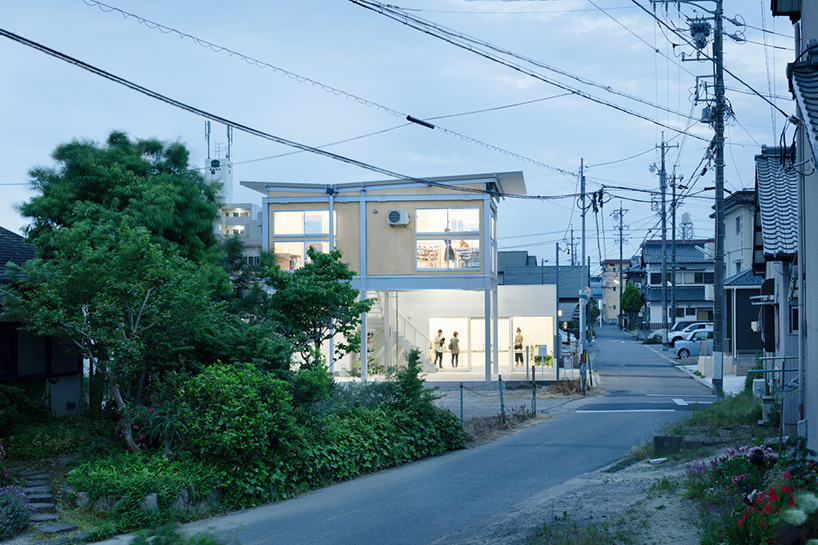 project info:
title: dog salon GRUM
architect: keisuke hatakenaka
engineer: yoshinori tokuyasu/TOK-TEC architect's office
address: 40-1,2 kitaura kamota-cho, okazaki-shi, aichi, japan
usage: dog salon
construction: hakoya
floors: 2
building area: 39.69 sqm
floor area: 42.30 sqm
structure: steel
photography: takumi ota
philip stevens I designboom
sep 19, 2020