riding for a fall: kazuhito kawai'S NEW EXPRESSION in ceramic art 
"riding for a fall" is kazuhito kawai's first solo exhibition with sokyo lisbon gallery in portugal. using a distinctive approach to ceramic art, his sculptures emerge like castles or vessels in which the glazing overflows with expressions that holds and traps the artist's emotions and concepts. 
kawai is one of the most praised emerging artists working with clay in contemporary art. he succeeded in exploring new possibilities of expression through ceramics. because he took on a completely different path, a lot of strong words are usually associated to his artworks and all of them seem to be applicable: dynamic, fragile, overwhelming, irregular, creative, entertaining, grotesque.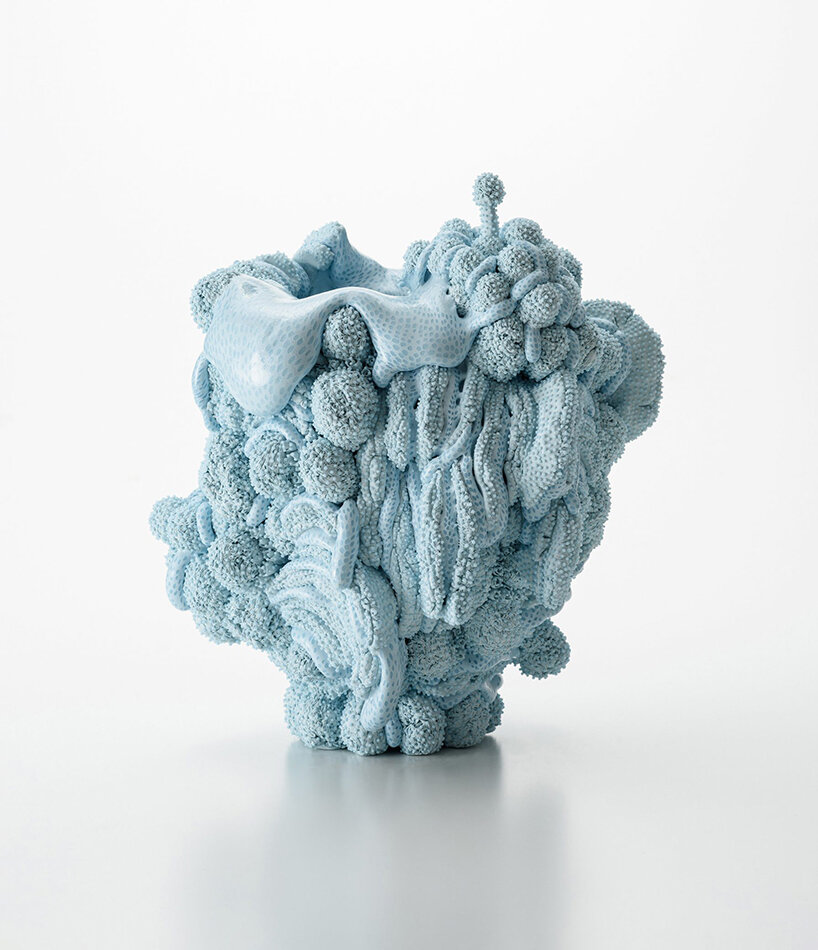 "it's a small world" (2021) – 30x24x24 cm | image courtesy of sokyo lisbon
KAWAI SHAPES HIS CERAMIC SCULPTURES AS 'SELF-PORTRAITS' 
the title of the exhibition is a reference to english artist tracey emin's homonymous work from 1998, a work that kawai first experienced while studying art in london. in emin's video "riding for a fall", she is seen wearing a cowboy hat and riding a horse in circles in a sandy beach. endlessly and without purpose, the set-up renders an all too rehearsed poise. the film imprinted on the young student as an exercise in narcissism; something now familiar to all when contemplating streams of instagram, tik tok and other social media outlets.
for kawai, his "self-portrait" ceramic works are equally staged yet they are meant to hold something in their abstraction: 'they hold and trap my emotions and memories,' he explains.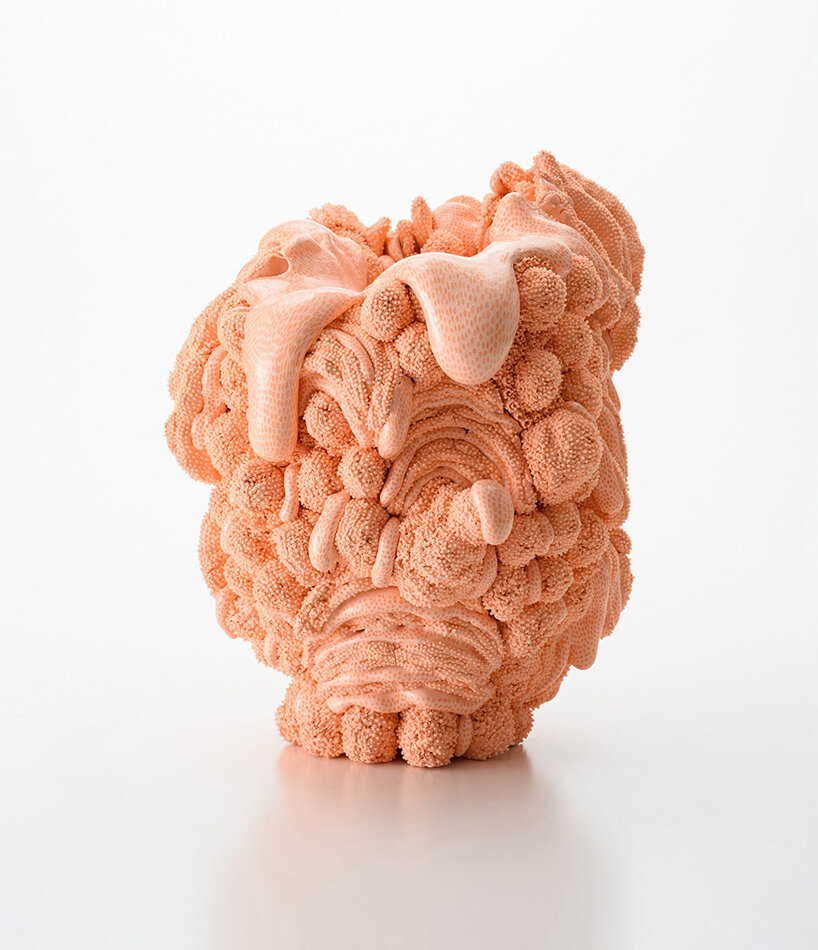 "aliens" (2021) – 30x25x25 cm | image courtesy of sokyo lisbon
creating uneasy familiarity with a new ceramic language 
the individual titles of the pieces in "riding for a fall" are references to kazuhito kawai's thoughts. as such,  each sculpture contains a sense of longing or nostalgia, belonging or alienation, by which the familiarity of the name can trigger a gateway for the viewer through the artist's own personal interpretation or empathy. ultimately, the sculptures play with senses and emotions but avoid sentimentality. for kawai, clay has served as a release, an encounter with the possibility of a new plastic language and an opportunity to ground him in feelings, moments and thoughts perhaps not noticeable to him at first.
the exhibition was launched on october 20 2021, and is running until december 12 2021 at sokyo lisbon gallery.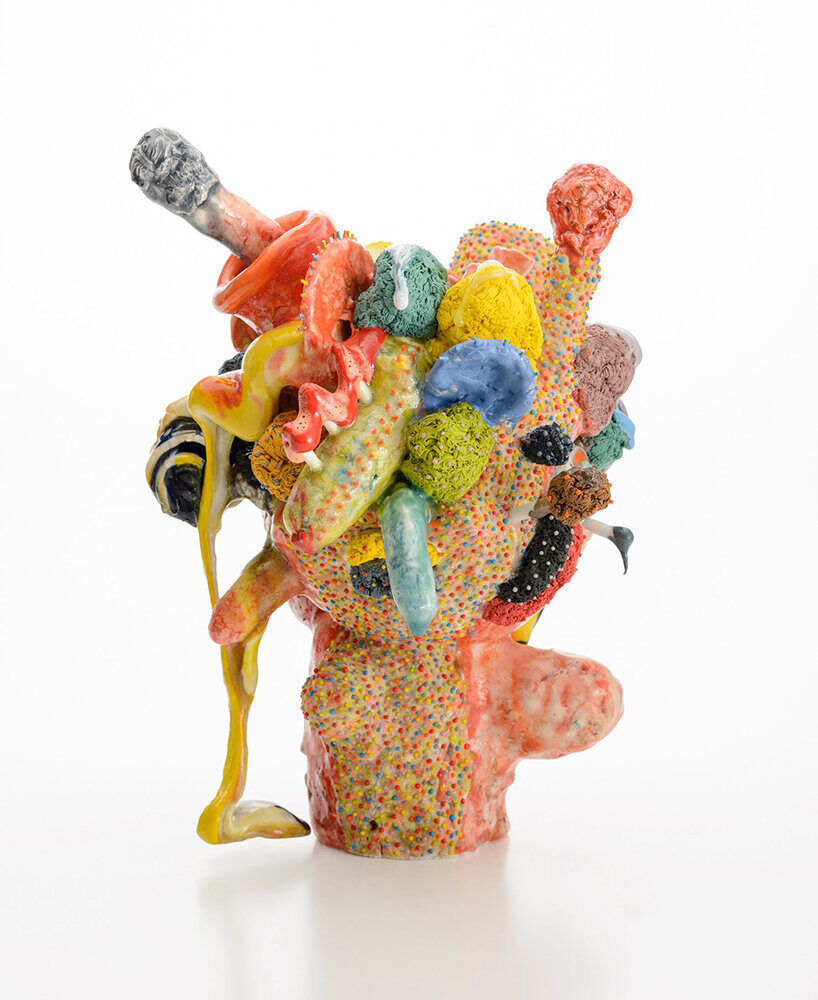 "donatella" (2020) – 33×23.5×28 cm | image courtesy of sokyo lisbon