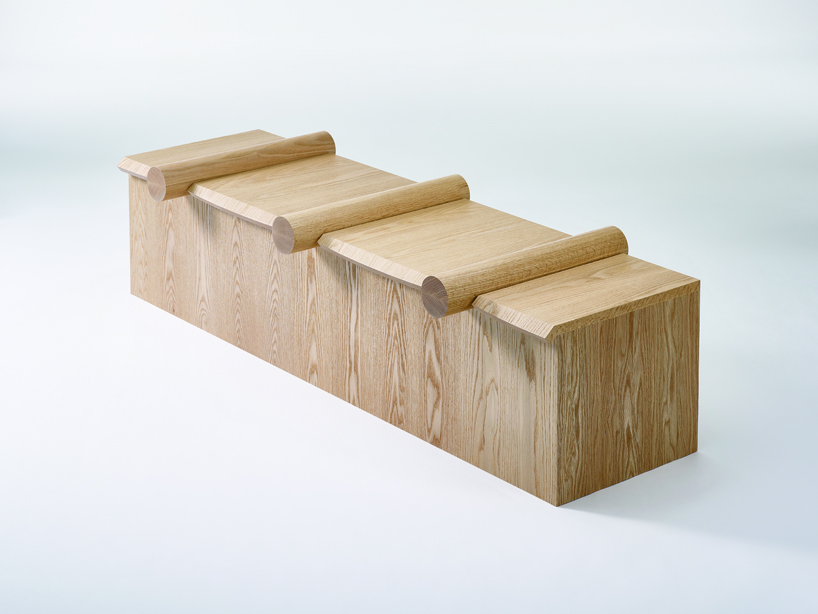 'heritage series' reinterprets the ancient korean house (hanok)
created by designer jung-hoon lee, the 'heritage series' is a collection of sculptural furniture inspired by the symbolic form and color of ancient korean architecture. that said, it masterfully reinterprets the beauty of the traditional korean house model (hanok) through the lens of modern design and craft. the collection features, seating objects, tables, and shelfs,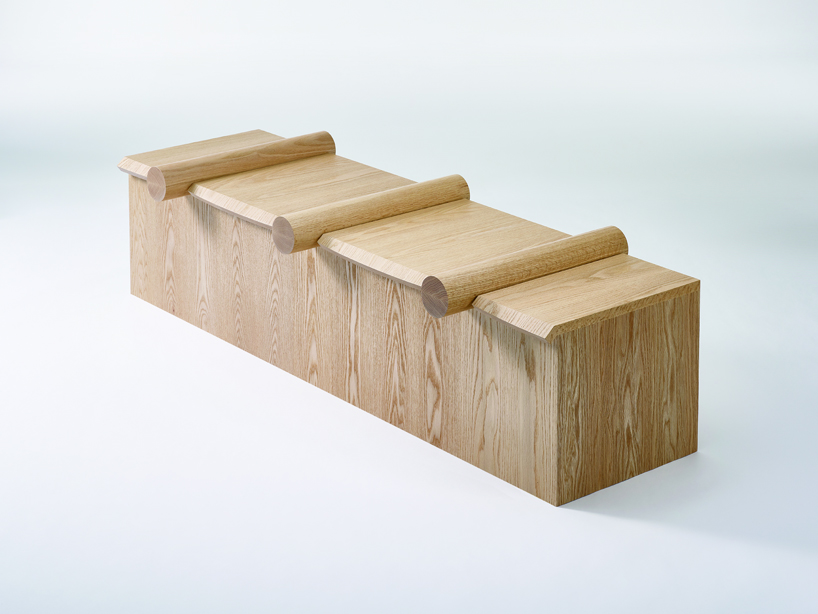 giwa sideboard (2021): red oak, 1622 x 530 x 414 mm | image © powerstudio
jung-hoon lee focused his study of the 'heritage series' on 'giwa' – the symbolic roof tiles of the hanok, made of soil or cement. that said, the purpose behind the designer's collection was to capture the formative charm found in various types of giwa, but also the beauty of the structure that supports the roof and the subtilely elegant curves of the hanok architecture.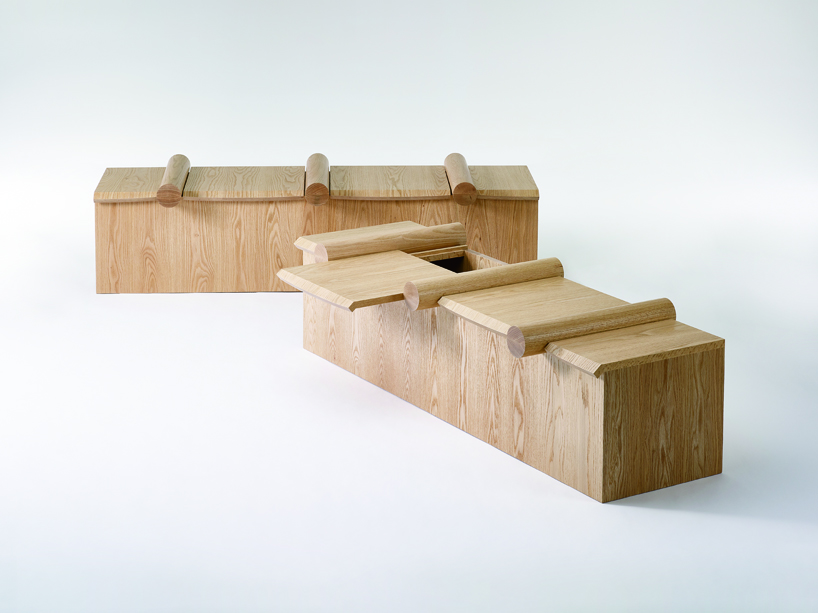 image © powerstudio
a collection inspired by 'glocalism'
but the purpose behind this collection falls under a bigger umbrella: the emergence of 'glocalism'. through this movement, a new desire is born – that of rediscovering local culture and further seeking new aesthetic formability and functions applicable to modern life, and ones that suit global design trends.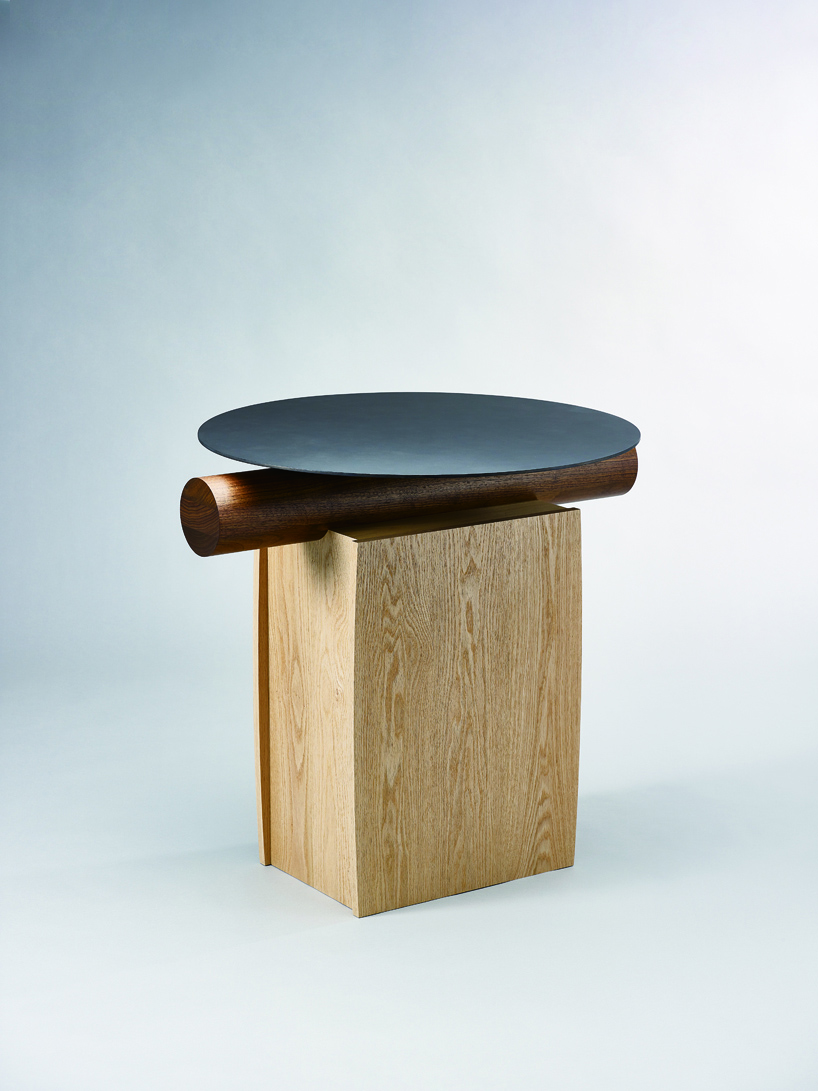 round table (2021): red oak, walnut, stainless steel, corrosion, 800 x 700 x 724 mm | image © powerstudio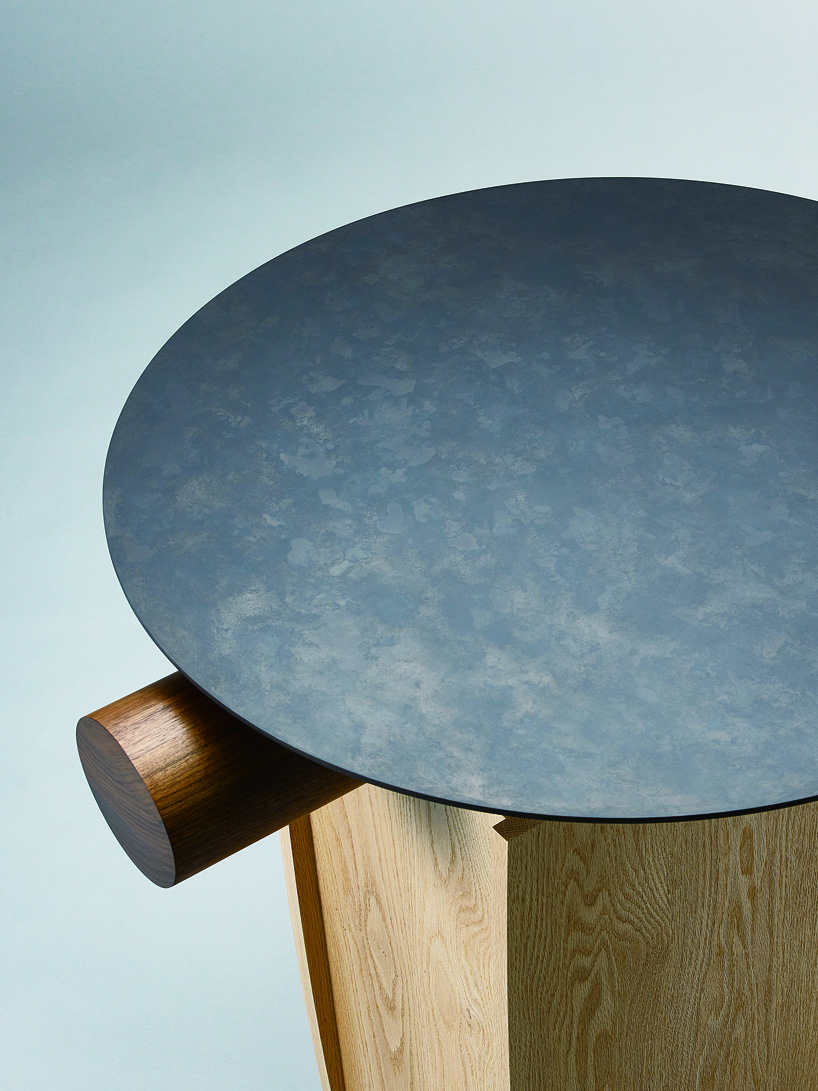 image © powerstudio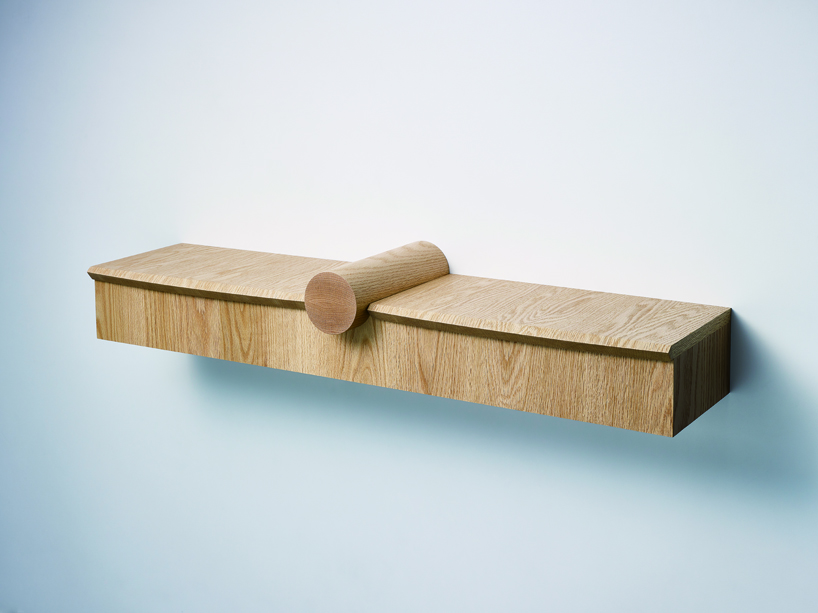 giwa shelf (2021): red oak, 970 x 250 x 164 mm | image © powerstudio