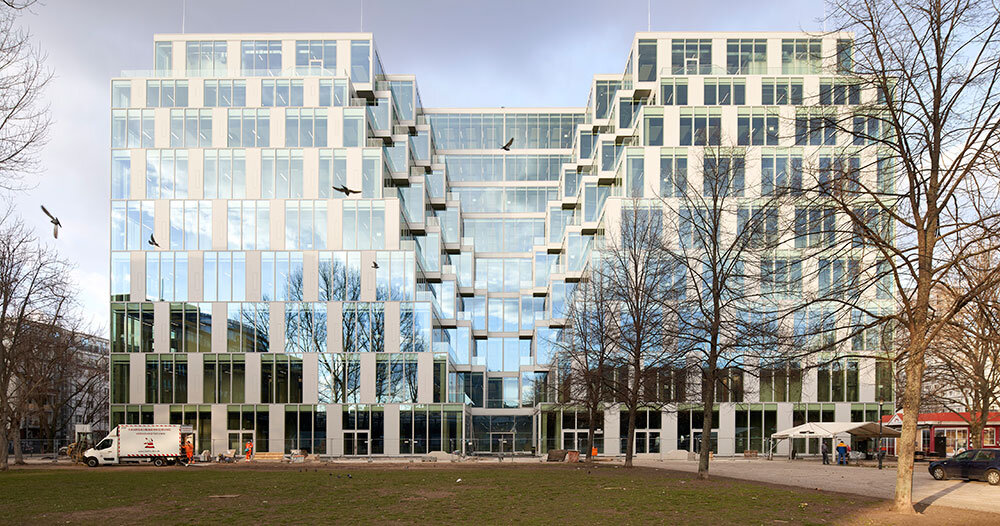 jasper architects presents its transformation of an aging department store icon into a modern place for work and retail space, 'UP! berlin.' the project reveals the substance of the past and commits itself to the future with a building envelope made of glass. for this purpose, the pre-existing cube in the german city was first gutted in order to then create bright rooms for new tasks by subtracting the volume. in addition to the wedge-shaped, terraced incisions in the facade, two additional floors and a roof terrace bring plenty of light and air into everyday office life.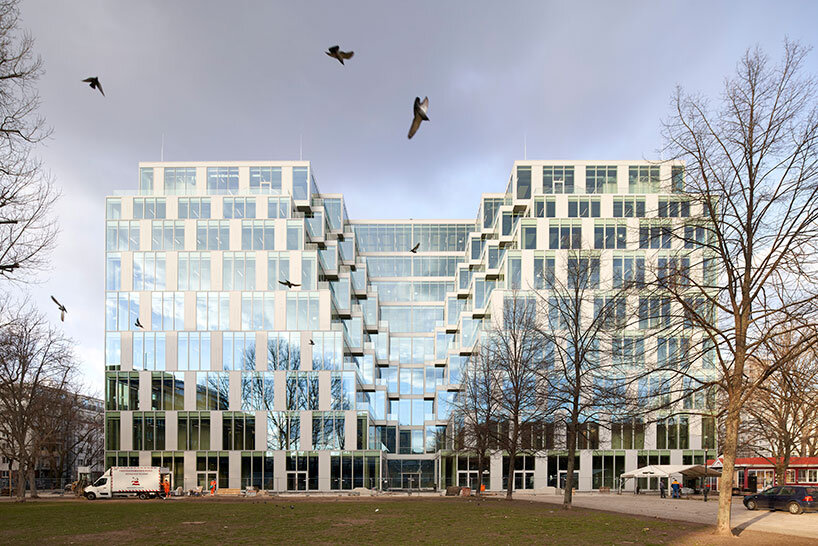 image © nils könning
UP! berlin stands as the winning competition entry by jasper architects for the redesign of the SIGNA-owned building. the old department store had long functioned as an inward-facing concept without openings to the outside — the new program demands a reversal of the principle. looking for an alternative to centrally positioned light wells, jasper architects generates a wedge-shaped ravine cut from each facade, which widens upwards into terraces. this increases the outer surface of the facade by more than a third.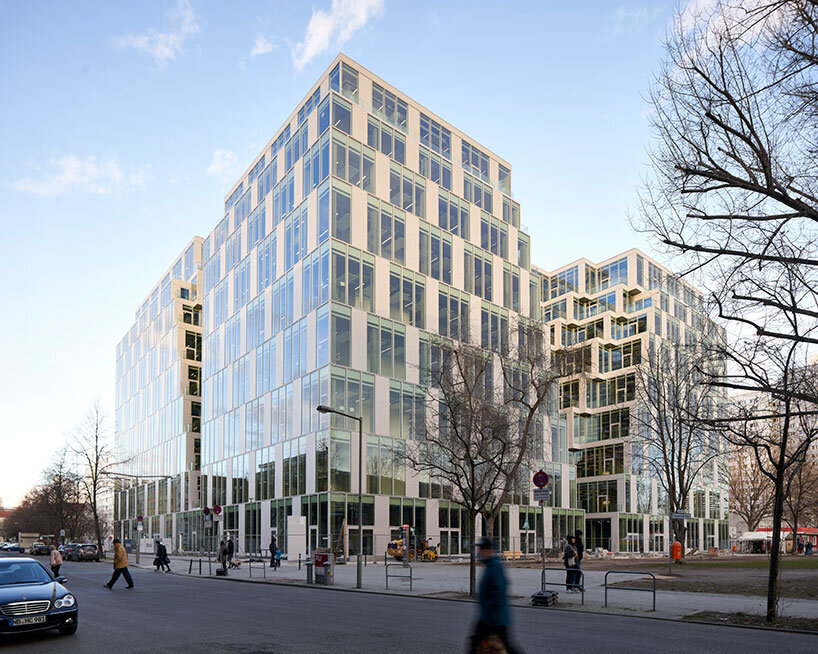 image © nils könning
to modernize the derelict structure into UP! berlin, jasper architects removed the entire envelope to expose the reinforced concrete skeleton. each floor was then cut out to generate this stepping volume. the remaining bare concrete materiality is left exposed, celebrating the rough, industrial charm. the facade is made up of two types of modules, a fully glazed and a closed element. all around they are built in a ratio of three to one, within the voids only glass surfaces were used, in which the accesses to the terraces are also integrated.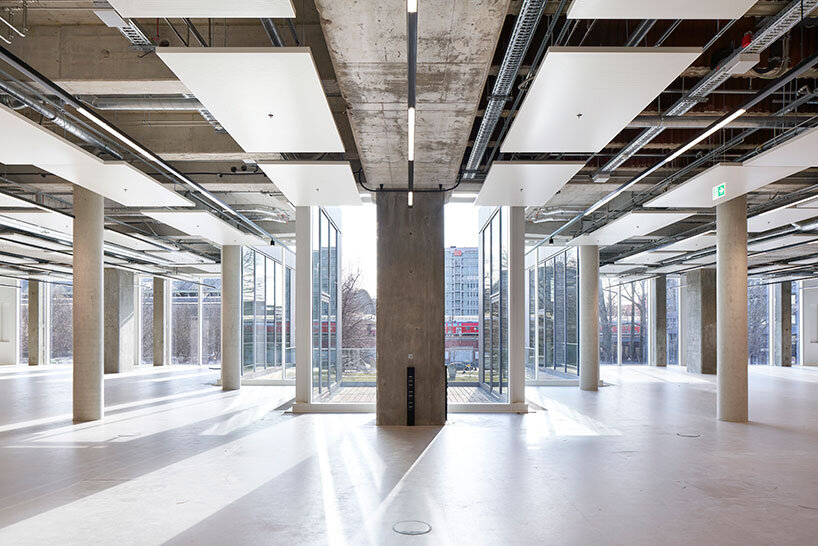 image © nils könning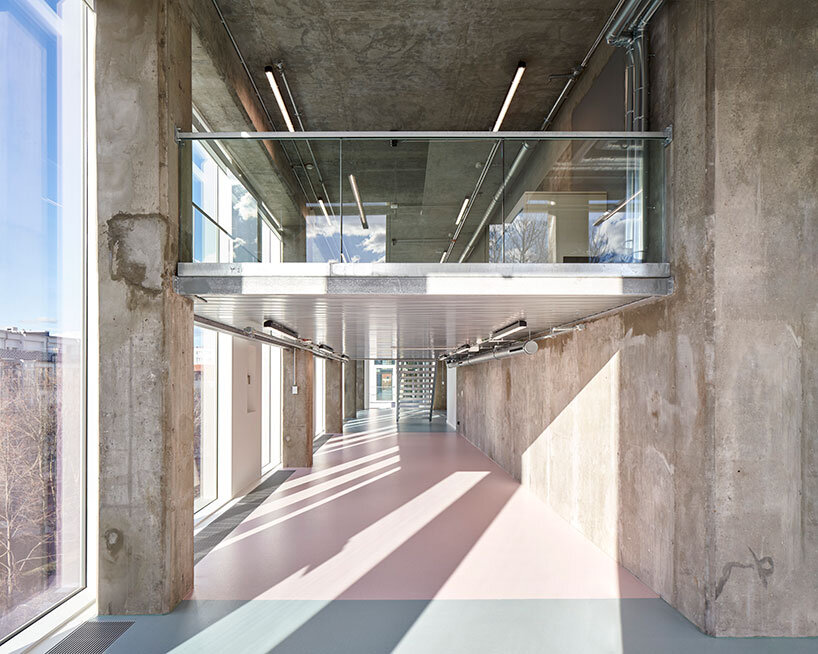 image © nils könning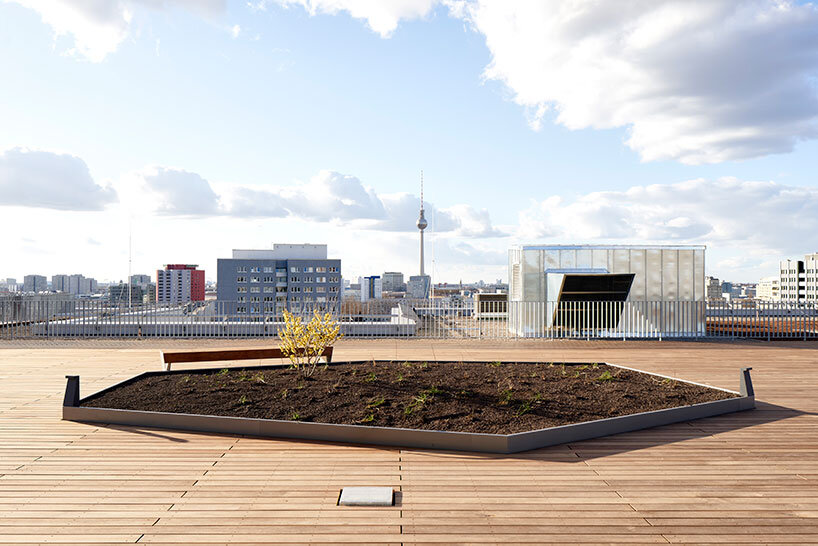 image © nils könning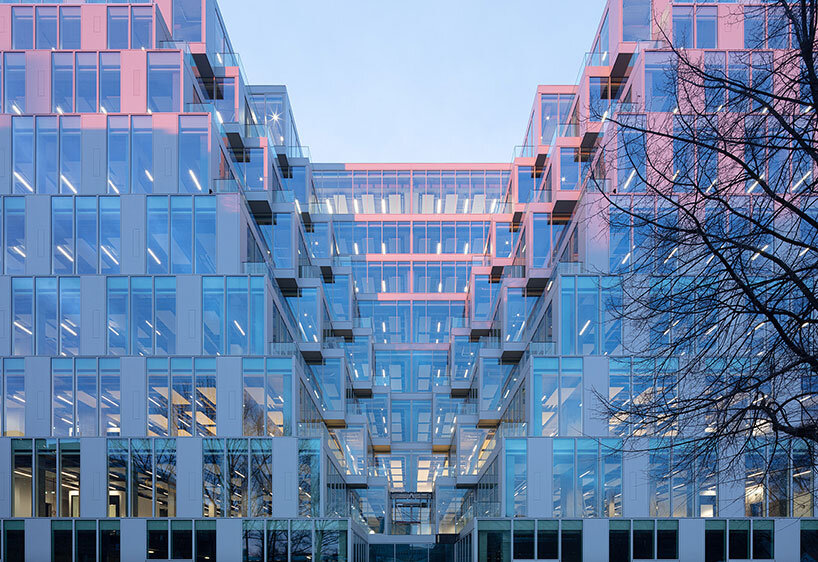 © HG esch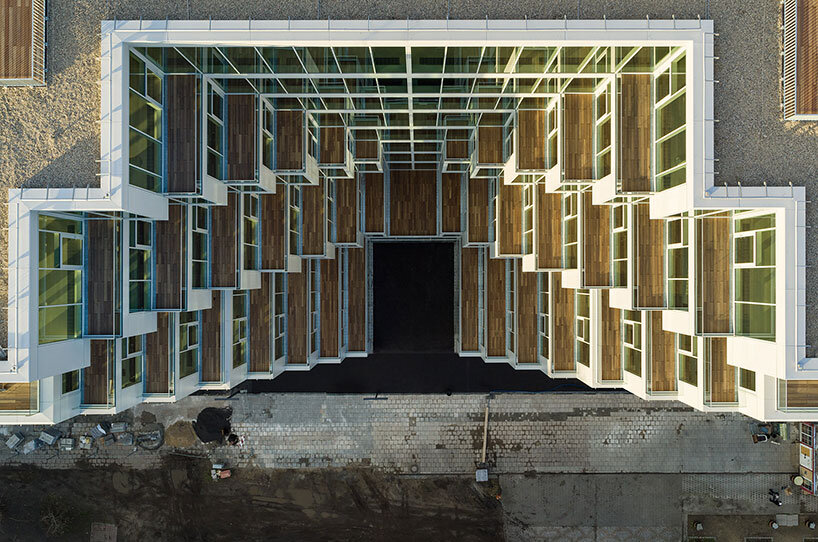 © HG esch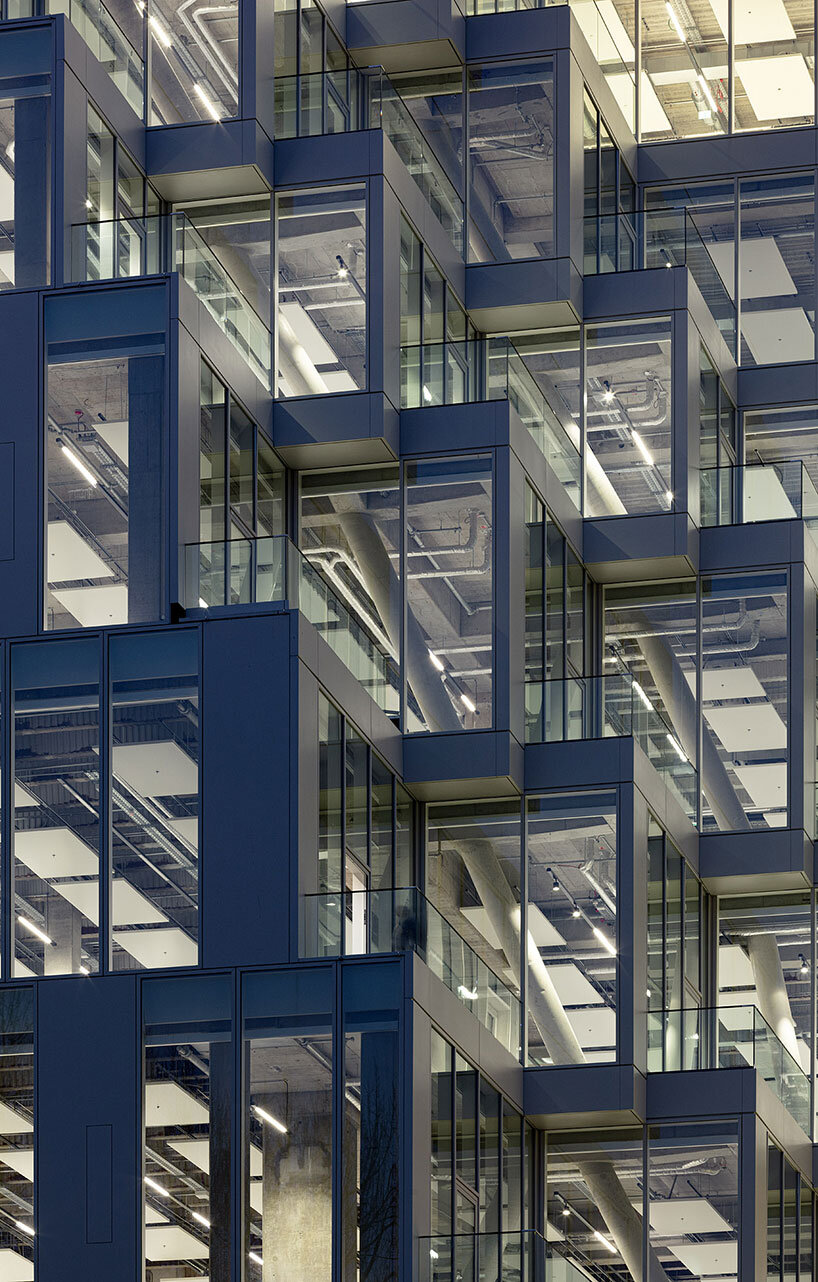 © HG esch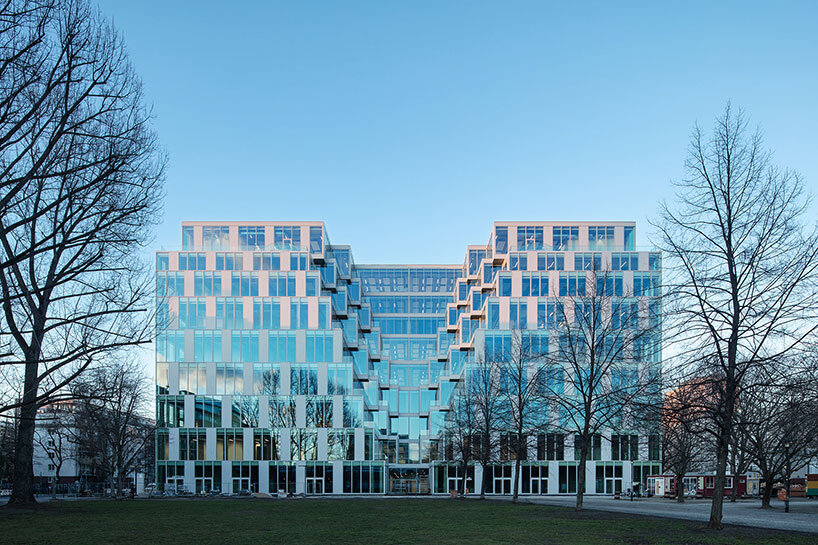 © HG esch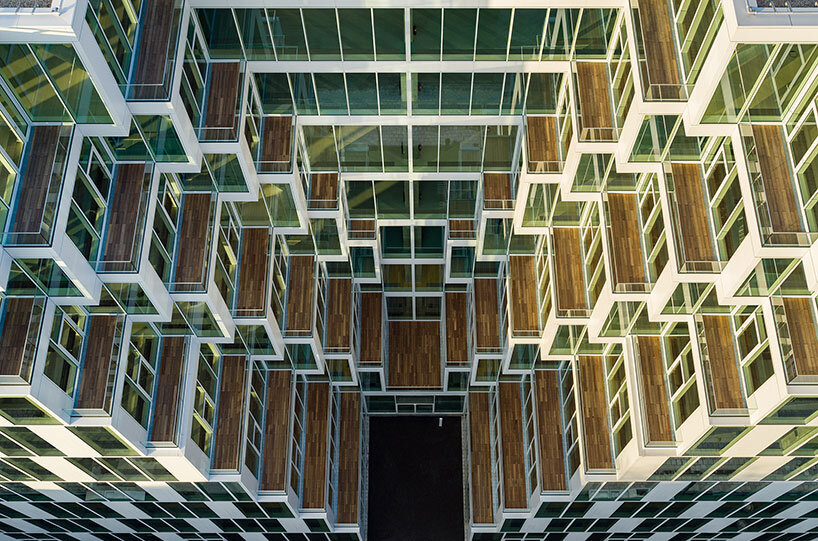 © HG esch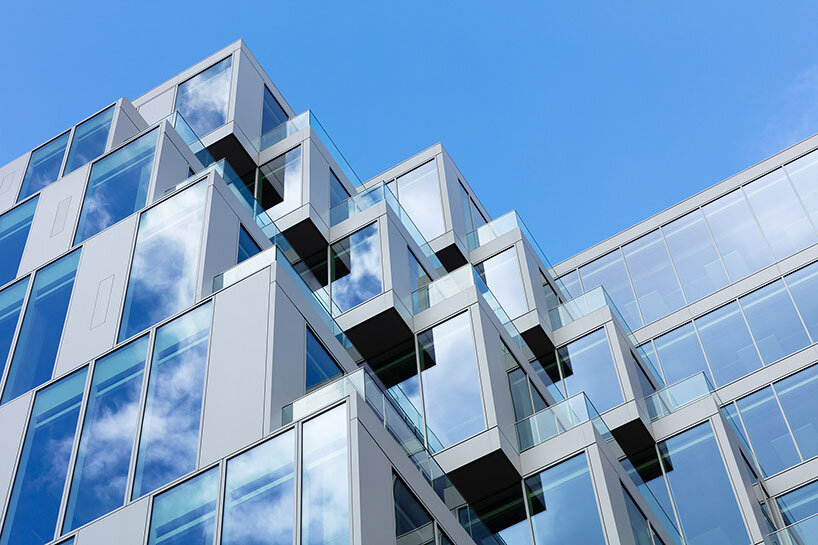 © HG esch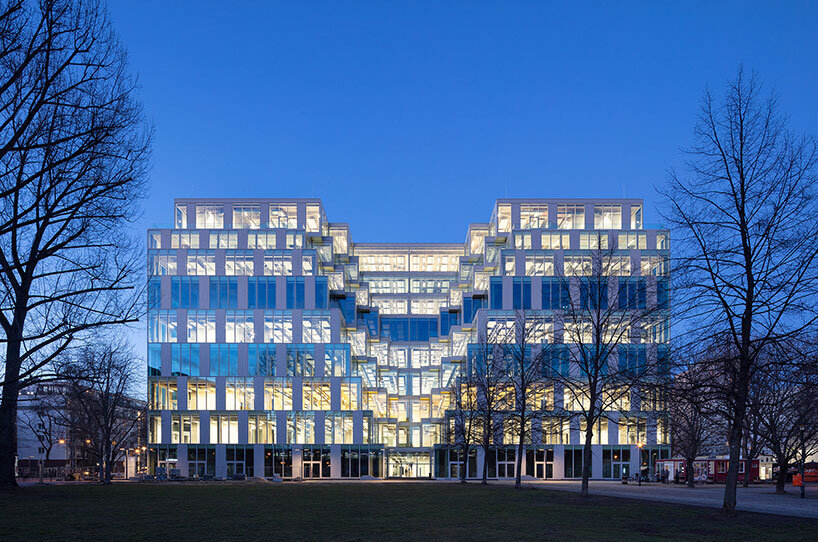 © HG esch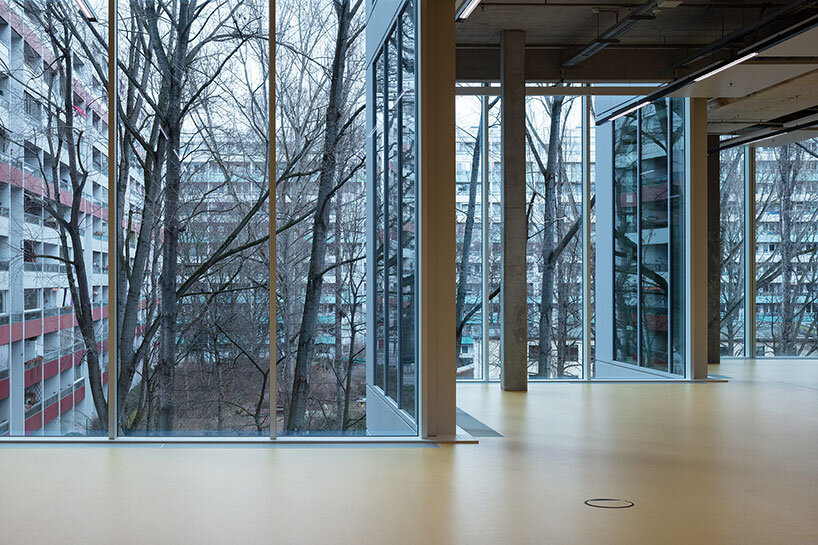 © HG esch

© HG esch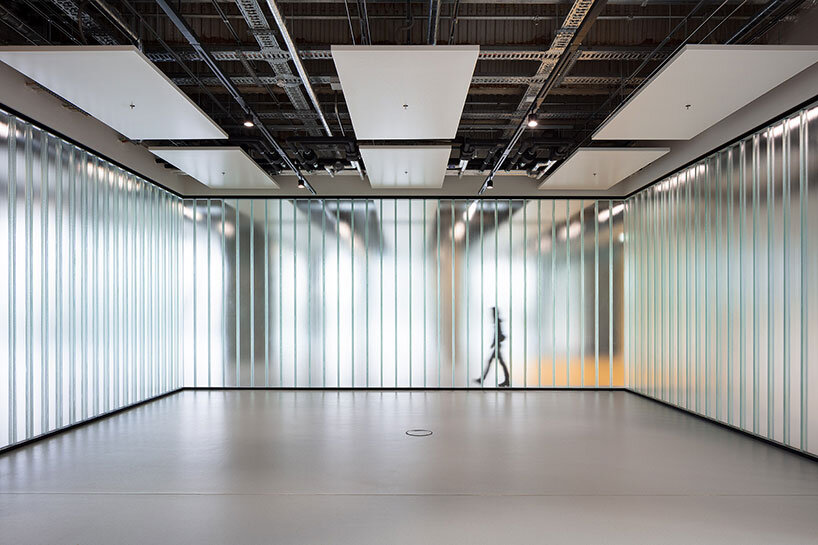 © HG esch
project info:
project title: UP! berlin
architecture: jasper architects
location: berlin, germany
photography: © nils könning, © HG esch