reinterpreting the iconic honda motocompo
london-based 3D artist allan williams designed an idealistic reinterpretation of the iconic honda motocompo scooter from the early eighties. the new concept envisions a full-size and race-ready iteration of the cult classic model, which was initially introduced as a folding 'trunk bike' to fit inside subcompact cars like the honda today and the (then new) honda city.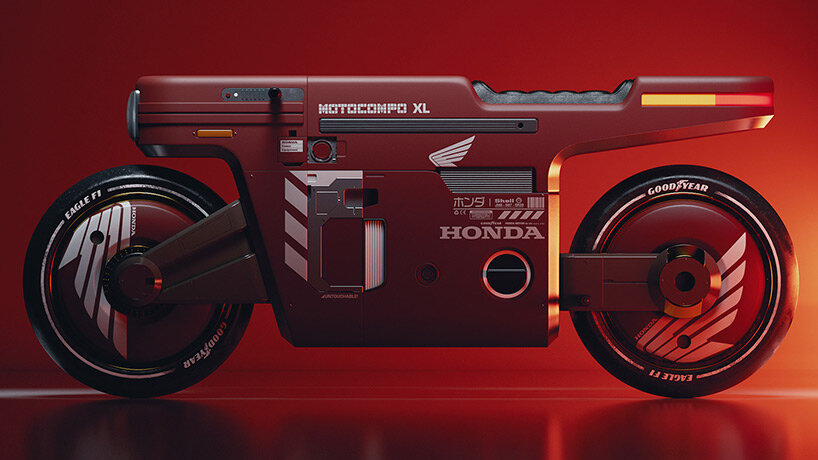 all images courtesy of allan williams 
about the original scooter
the original honda motocompo takes form as a small scooter with a rectangular shape. the handlebars, seat, and foot-pegs are designed to fold into the bike's body, presenting a clean, box-shaped package of 1,185 mm × 240 mm × 540 mm. it is the smallest scooter ever built by honda (find more here)  and it maintains a cult status among bike enthusiasts for its unique compact design, retro style, and highly customizable potential.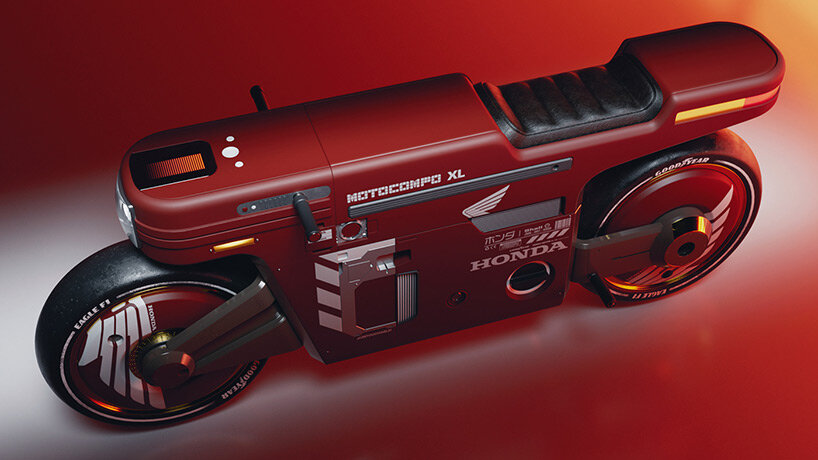 creating honda motocompo XL
allan williams' conceptual design presents a larger version of the iconic honda scooter, which still preserves the original model's key features. as the artist explains on his social media, the concept modelled in fusion, re-modelled in cinema 4D, unwrapped in rizom, textured in substance and rendered with redshift. 'so a lot of work for something that isn't too big or complex,' he shares.
williams has posted two versions of the honda motocompo XL; a bright red one and a yellow one. the feedback from his followers has been very enthusiastic with one commenter noting that the reinterpetive design looks like 'a cassete on wheels'.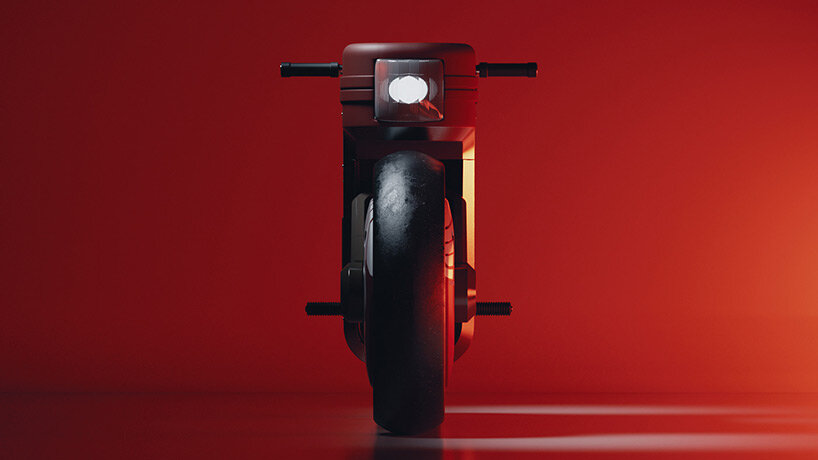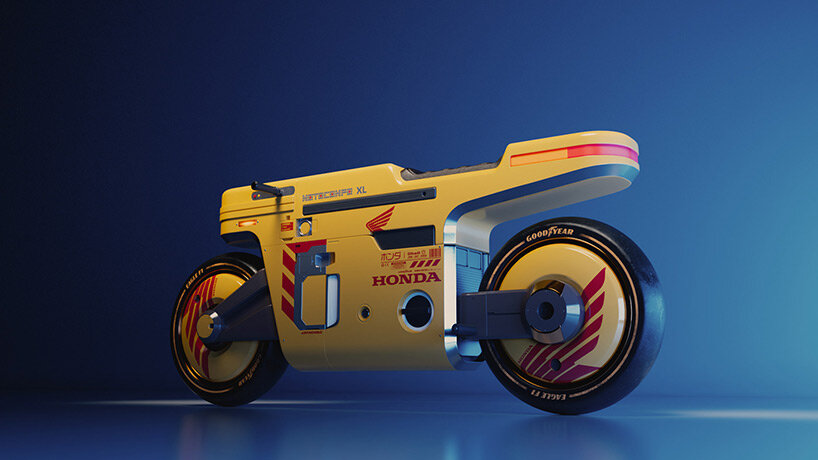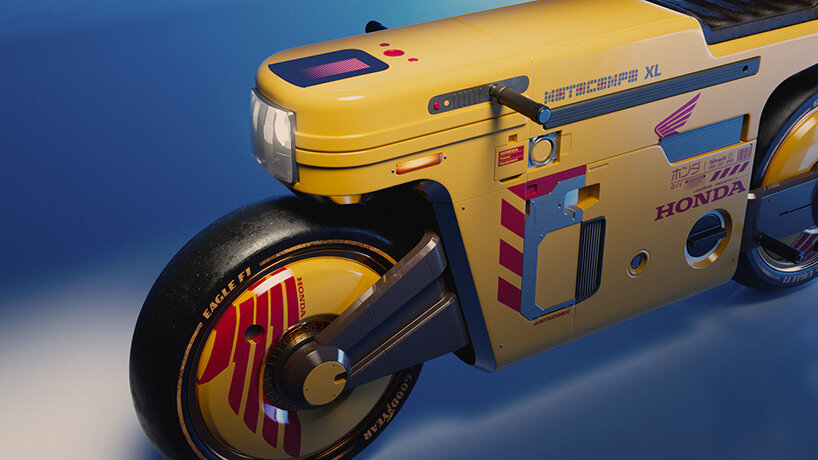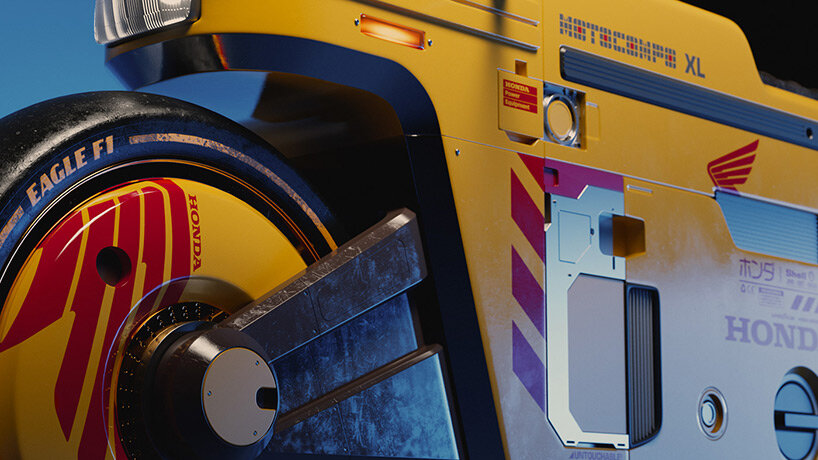 1/8
project info:
name: honda motocompo XL
artist: allan williams | @vektasigma

myrto katsikopoulou I designboom
oct 23, 2021