electric retro-futurism
after electrifying its 1975 pony earlier this year (read more), hyundai returns with a restored, modified electric 1986 grandeur. this so-called 'restomod' presents a continuation of the company's heritage series, which sees its classic vehicles updated with an electric powertrain and a 'retro-futuristic' styling to celebrate both the heritage of the car and the forward-looking spirit of the company.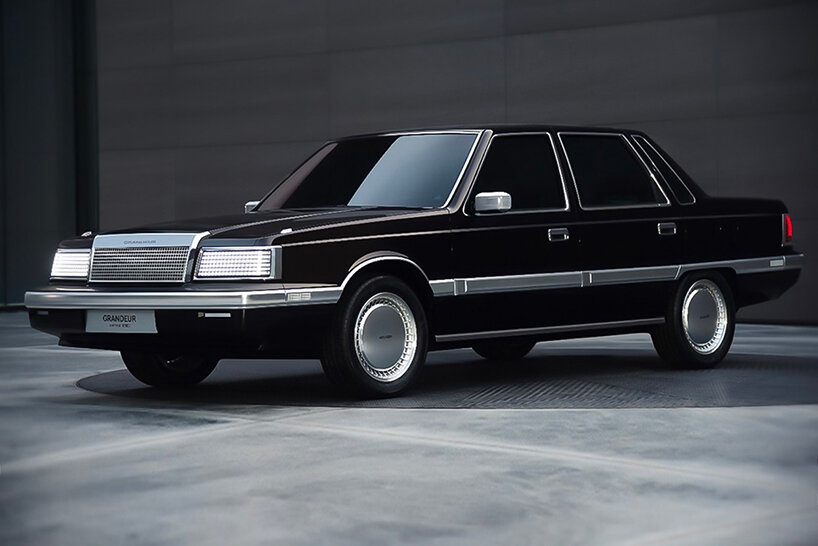 images courtesy of hyundai
hyundai's reinvented grandeur
with this latest electric restomod, the team at hyundai maintains the original boxy profile of the 1986 grandeur. the most defining exterior element is a set of contemporary 'pixel' LED headlights and taillights — much like the reimagined pony — to repeat the squared-off theme. other new features include a chrome mesh grille and trim, and flat wheel covers.
the team completely overhauled the interior, integrating a widescreen display and soundbar together with a portrait control panel which controls multimedia, driving functions, and air conditioning. the soundbar works with an 18-speaker sound system which the team claims is meant to express 'acoustic theory similar to that of a concert hall.'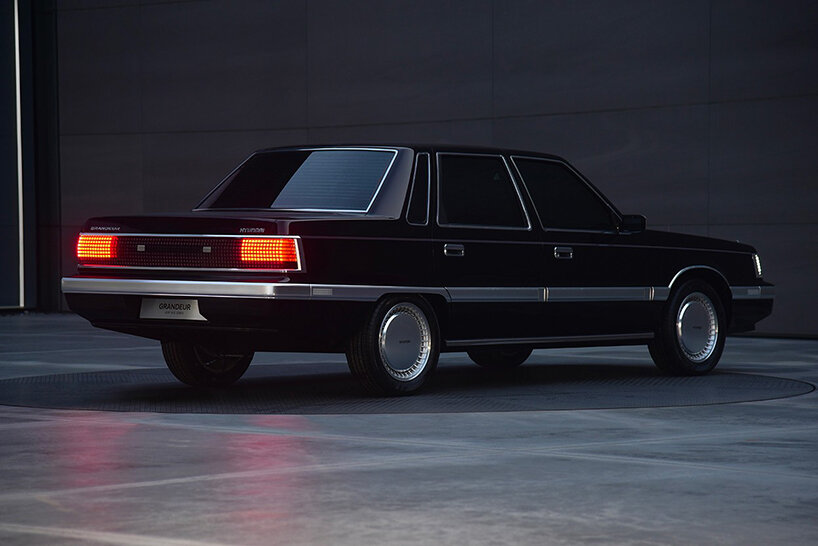 the luxury interior
toward the interior, the electric 1986 grandeur is cloaked in red velvet. this upholstery sees a combination of bright burgundy alcantara and nappa leather, with silver metal and gloss black accents. the team integrates other hidden luxury details such as a watch storage slot, a throttle style gear selector, a set of interior 'infinity mirrors' along the roof, and a virtual piano developed together with instrument brand samick.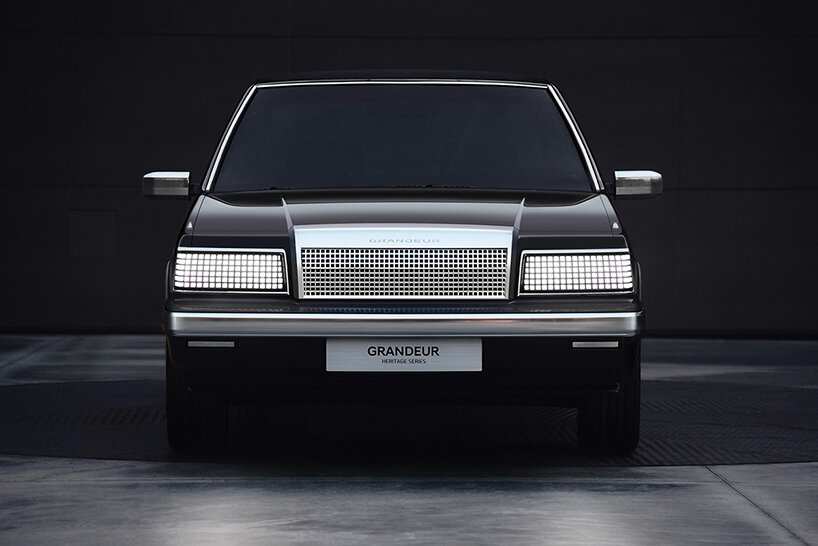 a chrome mesh grille elevates the newly electrified car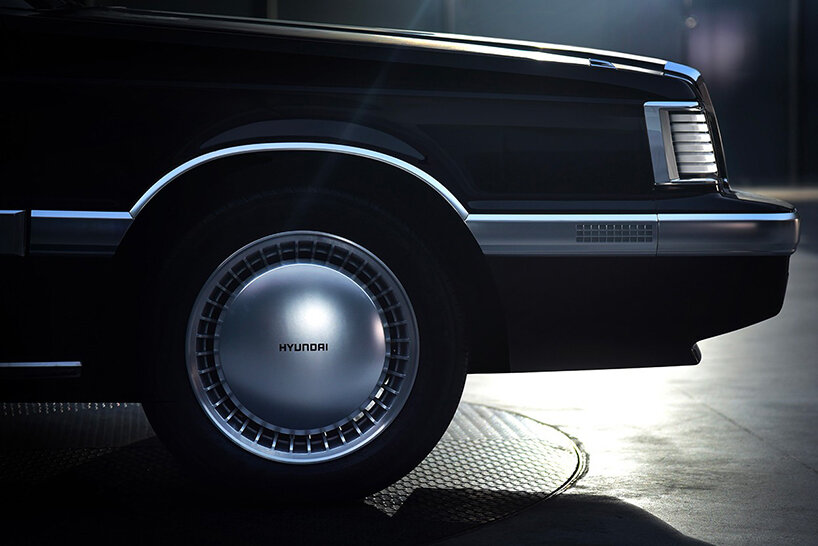 the 1986 grandeur receives proud flat wheel covers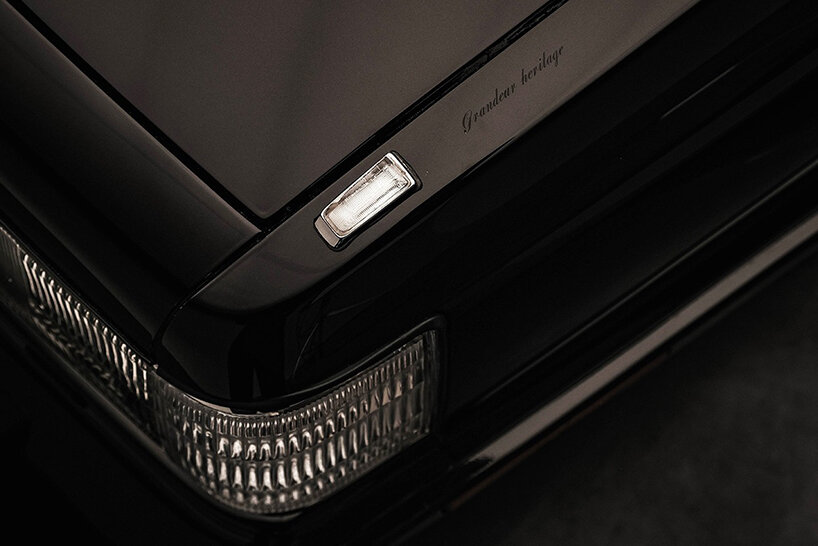 the electric 1986 grandeur continues hyundai's heritage series