the team at london-based studio hopkins architects presents its newly completed khor kalba turtle and wildlife sanctuary. situated on one of the most sensitive and biodiverse nature reserves in the UAE's gulf, the project is defined by a cluster of rounded volumes that creates a sanctuary for rehabilitating turtles and nurturing endangered birds, connecting with local initiatives and expertise.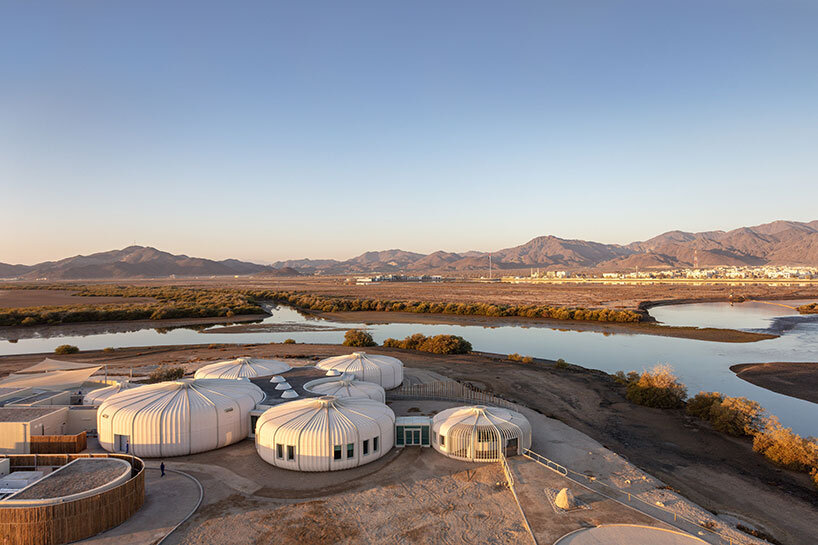 images © mark goodwin
the hopkins architects-designed turtle and wildlife sanctuary will provide education and visitor facilities to encourage environmental awareness and engagement with conservation programs. the work will revive the environmental significance of the critical work being undertaken by the environmental protected areas authority (EPAA), who commissioned the project. the sanctuary will serve as an operational base for research and the monitoring of the protected kalba reserve's natural resources, as well as those of the UAE's wider east coast area.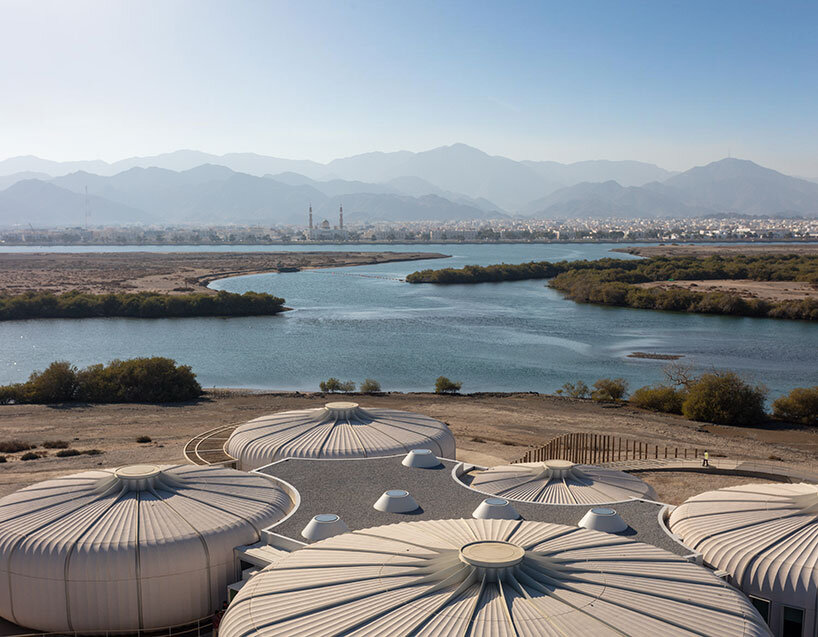 hopkins architects' wildlife sanctuary is organized into seven interconnected tensile pods with a terrace and panoramic views towards the mangrove forests and distant mountains. facilities include 'aquaria,' exhibition areas, visitor amenities, staff offices, veterinary facilities, classrooms, gift shop and a café. a carefully set out nature trail encourages visitors to explore the reserve's rich biodiversity of indigenous mangrove forests and mud flats and the animal species it supports.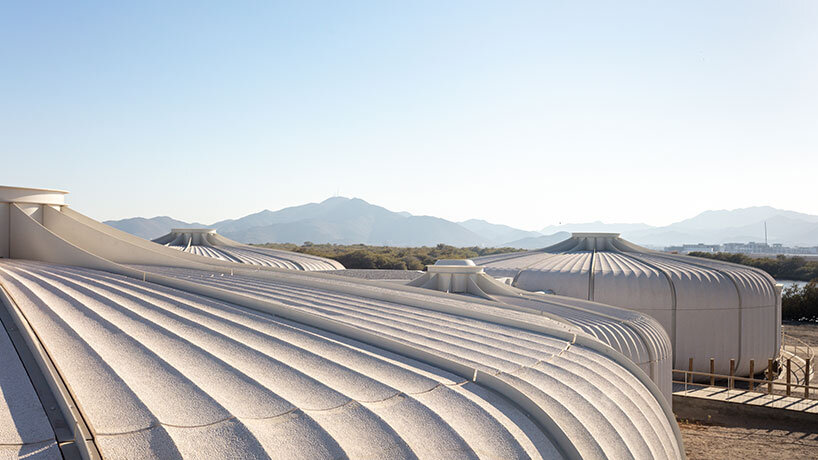 the geometry of each pod is inspired by urchin exoskeletons, their prefabricated concrete structures designed to minimize disruption to the existing landscape. the concrete foundations are simple robust discs, elevated to protect them on this tidal location. the modular buildings invite the landscape into the spaces, using framed panoramic views out and rays of natural light from above. the pods are clad with segments of white scalloped precast concrete referencing the shells found on the local shoreline and creating subtle variations of light and texture. an array of steel ribs accentuates the sculptural cantilevered forms and completes this robust cladding system, itself designed to withstand the site's unforgiving coastal conditions.