hajime sorayama's first nft collection unveiled at k11 musea 
depicted as a techno-acquatic world from the future, hajime sorayama's first limited edition NFT (non-fungible token) collection gets the spotlight at hong-kong based K11 MUSEA. in collaboration with art authentication platform ZHEN., this NFT collectible features the world's most secure art ownership authentication system, and marks the digital artworks' global offline premiere as part of K11 MUSEA's MUSE ROOMS activation — a series of six art and design cross-disciplinary pop-ups.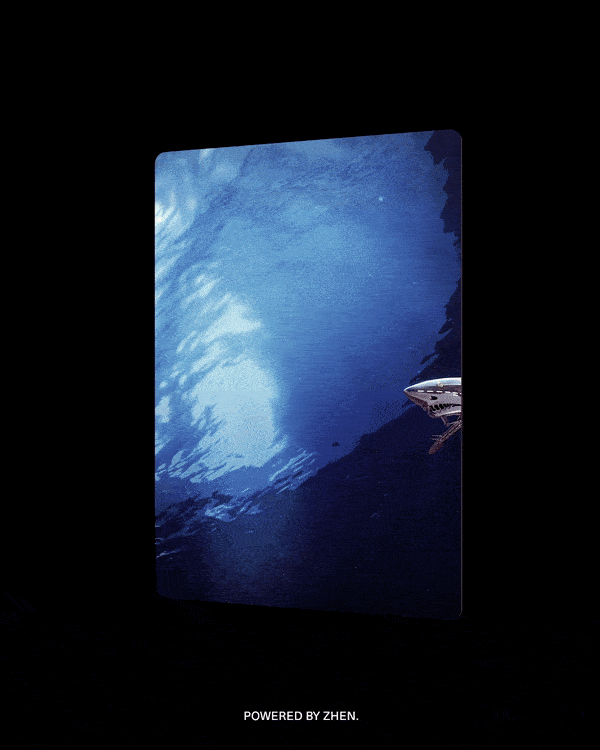 'untitled_shark robot' animation | © K11 MUSEA
EXPLORING a 'perpetual futuristic history'
best known for his hyper-real artworks, sorayama has always had a clear vision of what the future would look like and gained fame in the art scene by portraying those ideas perfectly in his paintings. as a pioneer in futurism and mechanical aesthetics, sorayama's skills shine through in his longtime 'aquatic' series, where the realms of the ocean and technology merged together to construct an entirely new world of its own.
'I aim for my work to be an inscription of a perpetual futuristic history. so, even [if] the work I created is annihilated from this world, as long as the digital form survives, that's fine,' comments sorayama.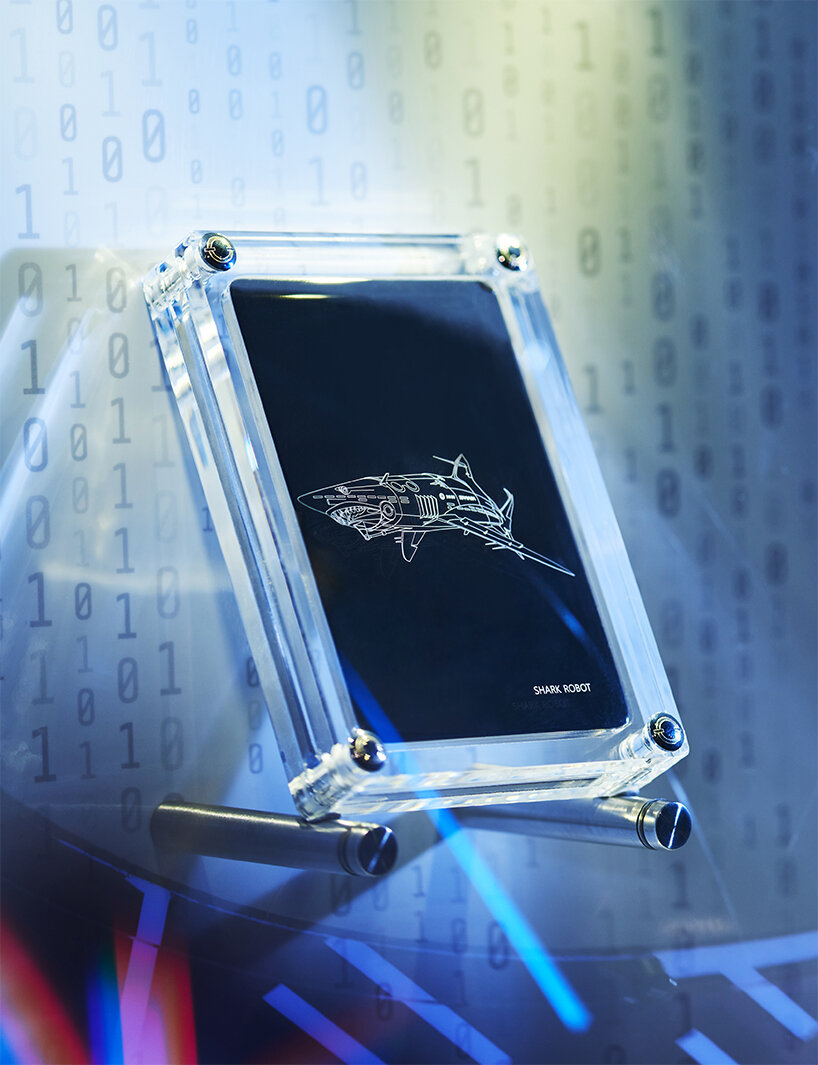 the 'sorayama shark' originates from the artist's 'aquatic' series | © K11 MUSEA
'untiled_shark robot': a dually protected NFT animation
decades after the release of sorayama's 'aquatic' series, its main character known as the' sorayama shark' is coming to life as the artist's first-ever NFT animation called 'untitled_shark robot'. all the NFT arts are authenticated by ZHEN. at the first point of creation and dually protected by an embedded ZHEN. security chip using near field communication (NFC) technology, and a corresponding ownership token (NFT).
the collector will be able to scan their product through the ZHEN. app and exclusively view the unique product attributes, ranging from ownership history to edition number and product information. with authenticity literally inseparable from the artwork itself, the guarantee, backed by blockchain, takes on a whole new dimension as it eliminates any possibility of human error.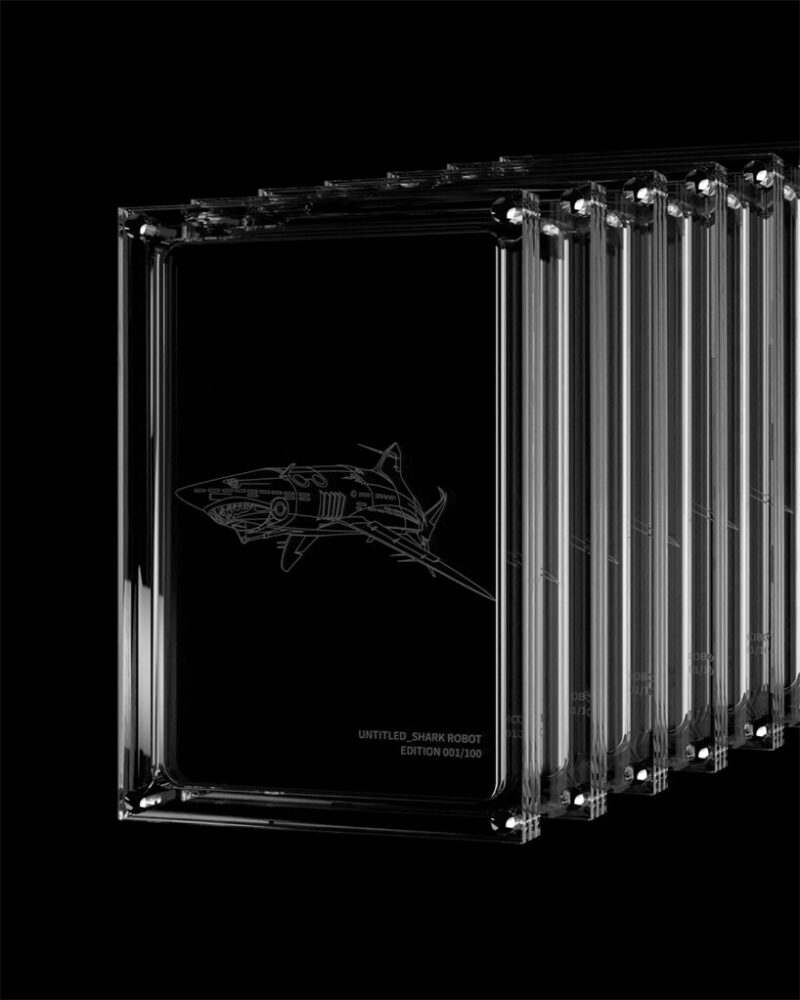 the 60-second animation of the shark robot is limited to only 100 editions | © K11 MUSEA
fundamentally making art more accessible, 'untitled_shark robot' is divided into two variations and sold at different price points, allowing more people to participate in the release and collect their own NFT artworks. the first variation of 'untitled_shark robot' is a 20-second animation limited to 1,000 unique editions and priced at $299; it showcases sorayama's robot sharks swimming in an infinite body of water, and includes a special unlockable surprise.
the second variation is a much rarer 60-second animation limited to only 100 editions and priced at $3,700, which takes its collector on a deeper exploration of sorayama's futuristic world. the special collectible includes a special unlockable surprise and a physical trading card that comes in unique numbered editions.  the registration period for the raffle opened is between october 22- october 28.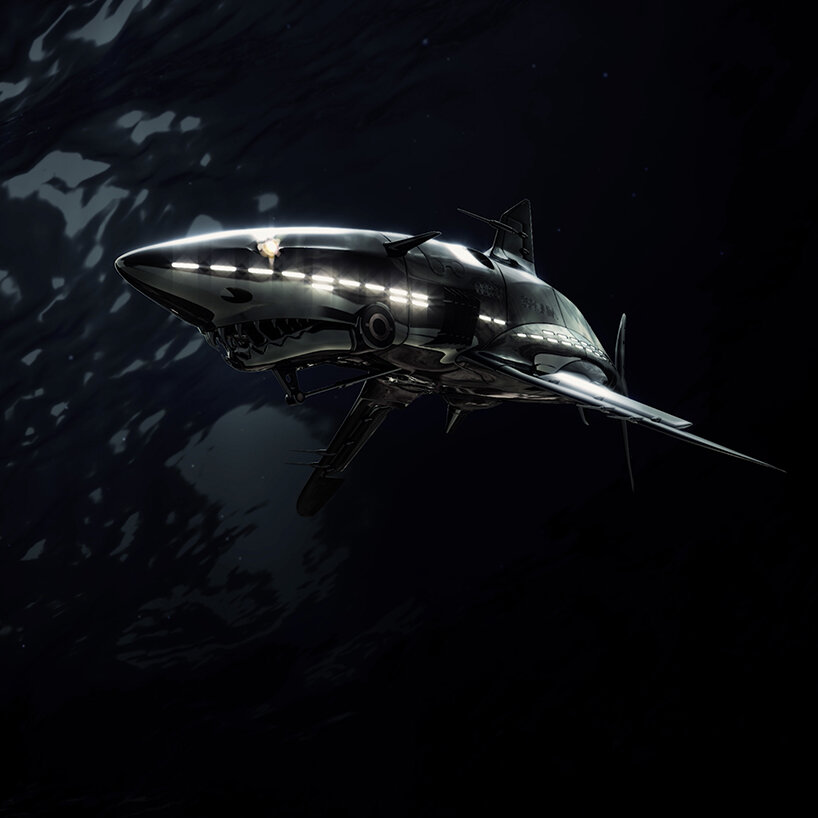 merging the themes of ocean and  technology into one new world | © K11 MUSEA