francisco pardo's aguacates house
francisco pardo arquitectos embeds its aguacates house into the vast rural landscapes a couple of hours outside of mexico city. the underground work occupies the rural lake town of valle de bravo, which is nestled in a valley between mountains, a site which lends to sweeping panoramic views. the team notes the peculiar elements of the area, which hosts an avocado grove that slopes down into a dense forest and glen.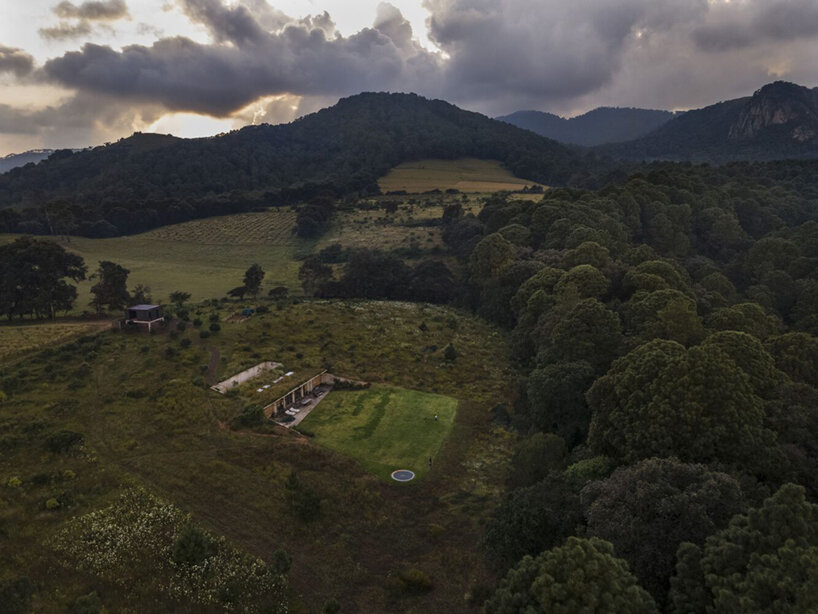 image © sandra pereznieto | @spereznieto
the meadowed 'fifth facade'
architect francisco pardo comments on his aguacates house: 'the main idea was to have a view of the forest, but the client also wanted to leave the avocado field intact. which is how we arrived at the decision of burying the house.' avocado trees grow overhead the concealed and innocuous dwelling, which looks out toward the forest canopy beyond. the architect notes that because the client practices hang gliding, the team paid special attention to the meadowed rooftop, or the 'fifth facade.'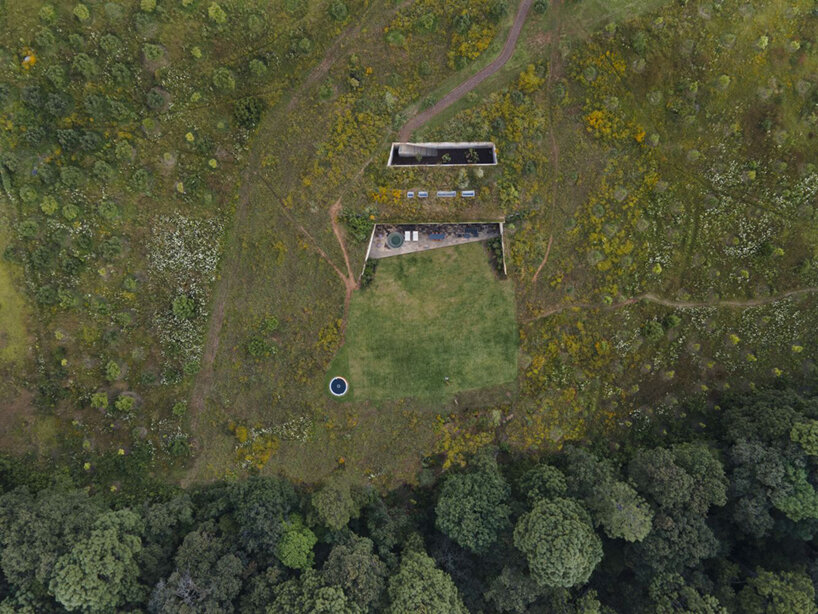 image © sandra pereznieto
between untouched and domesticated nature
the team at francisco pardo architects designs its aguacates house with a simple residential program. the open plan layout features a kitchen, dining room, and living room, with a master bedroom, two additional guest rooms, and a surrounding studio. the back area was pierced to become an interior patio, providing a second source of sunlight and ventilation, as well as a juxtaposition of natural elements.
the dwelling looks toward a view of untouched nature on one side, and a domesticated landscape on the other. with this, the project exists between two realities, and expresses the dichotomy between control over nature and harmony among it.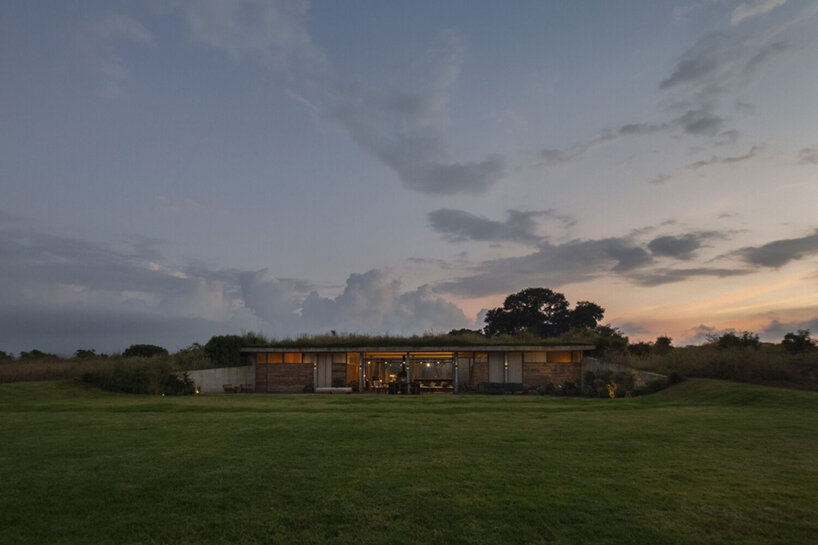 image © sandra pereznieto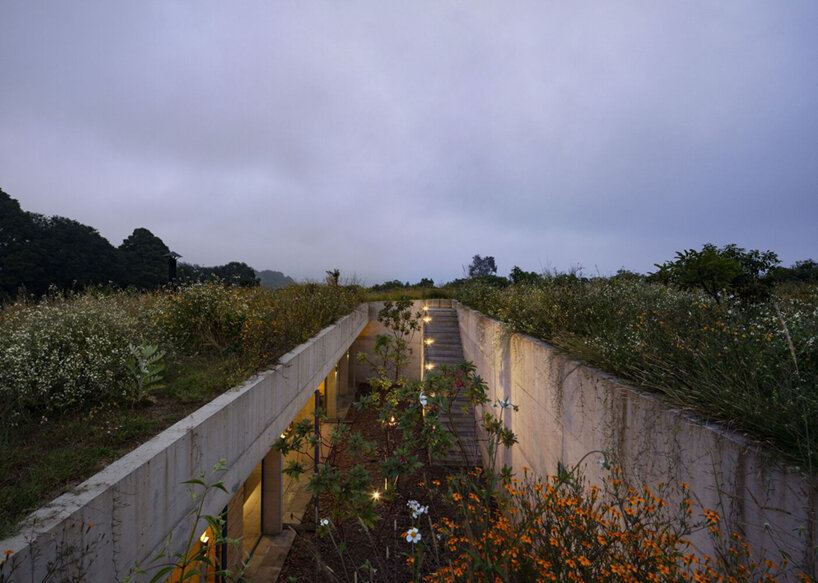 image © sandra pereznieto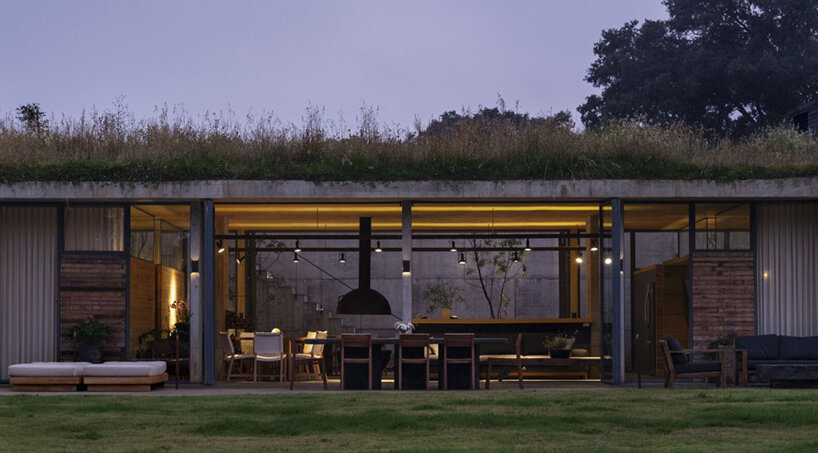 image © sandra pereznieto