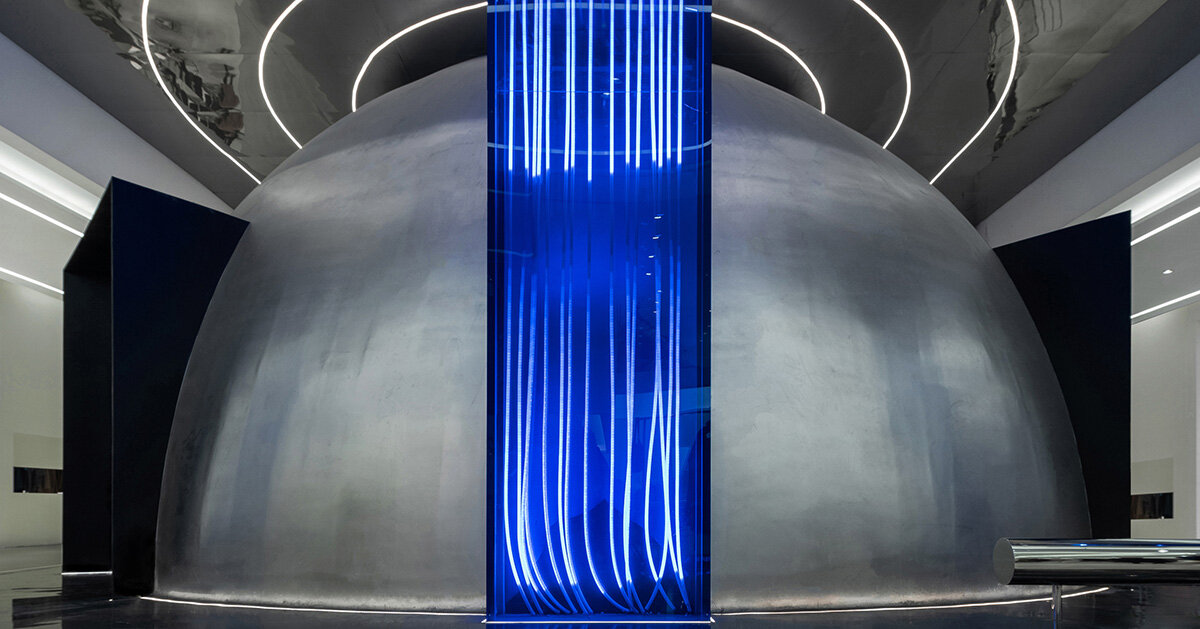 GE: studio has designed FISH-YU store's exhibition hall, emerging as a silver planet floating into blue accents. located in a shopping mall in guangzhou, china, the project adopts the futuristic concept of 'an immigrant planet in the future', unraveling as a utopia where visitors are able to escape from the real world.
all images courtesy of lephoto
to create a reflection path for the light, GE: studio has chosen simple and recyclable materials to complete the interior. to add a 'future fantasy' touch, a blend of electric blue transparent acrylic, black and silver paint, and stainless steel clad the inside, while LED lamp belts follow the curves of the design. 'in terms of space, we have tried to deconstruct and reshape the performance based on reality and beyond reality without prejudice, so as to match the brand story, and to highlight the consumers' relevant memory of the brand,' says the studio.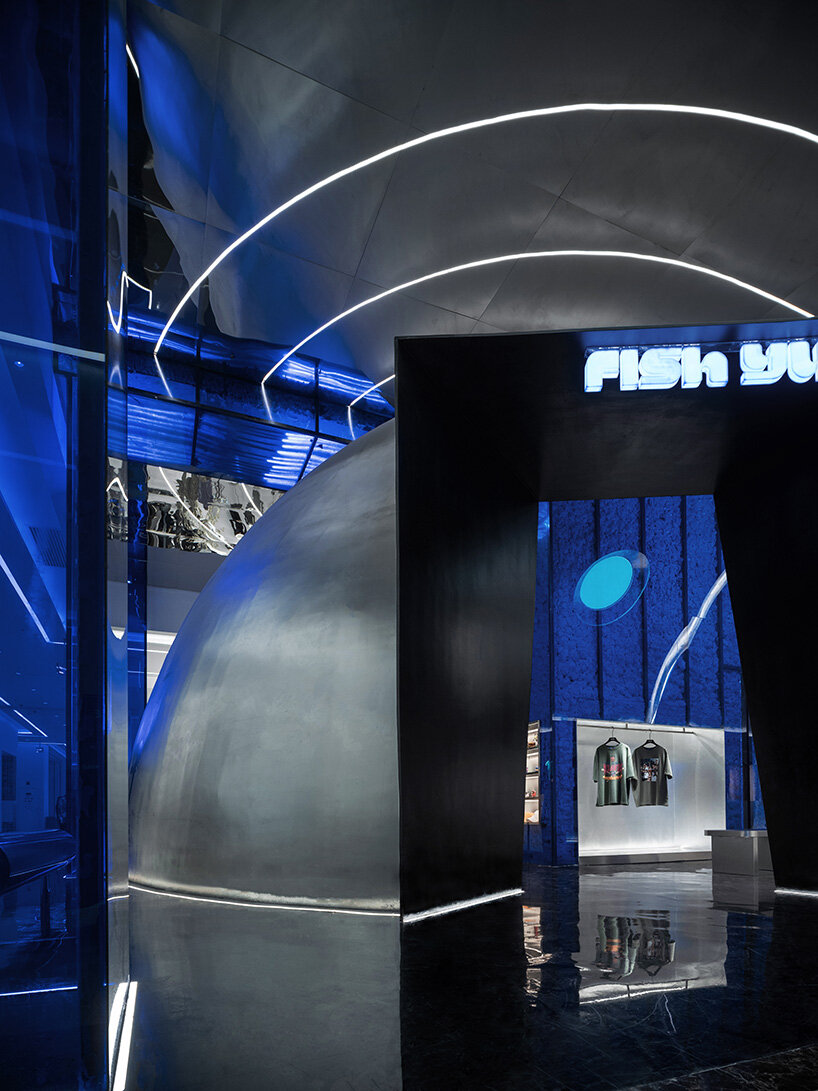 to stimulate visitors' curiosity, the architects apply the design technique of optical illusion. the front desk surrounded by columns takes shape as a coral-like volume, where the hollow part serves as a storage area. furthermore, the inner wall of the ring-shaped mass takes form as a smooth display line, showcasing the collection with the lights staring on it. meanwhile, a blank space is enclosed in the middle, to frame an area for live events. apart from the mirroring method on the wall that expands the visual space, the architects added some skylight-like openings covered by lamp film to the ceiling. 
'it implies the curiosity and exploration of the internal survivors to the outside, and of course, it can also break the closed pressure that may occur in the sphere space,' add the architects.