Scott Newlin is an industrial designer and Vice President of Design at Harry's, having joined the company way back in 2013. With design being one of the company's central pillars, he leads the process across all touchpoints of the company – from physical products and packaging to branded environments. Functioning as an in-house design studio, Scott's team is tasked with elevating the experience of men's care by bringing thoughtfulness to a previously mundane activity.
Scott attended California College of the Arts in San Francisco, and graduated with a degree in Industrial Design. After interning at IDEO, he moved to New York to join Karim Rashid, where he worked on projects from Artemide, Alessi, Sancal, and Method.
Through his exposure to different aspects of the design industry, Scott solidified his own approach – one that's functional, highly crafted, fun, and authentic. Inspired by a diverse variety of designers, from Tapio Wirkkala to Enzo Mari to Hella Jongerius, his goal is for everyday products to communicate the craft behind them. To achieve this, he's created a collaborative, inclusive culture within his team at Harry's. One that allows everyone to feel free to explore and challenge themselves to always elevate fabrication processes and the user experience.
Scott's work has won various awards, including Good Design, IF, Red Dot, World Architecture News, Interior Design Best of Year, The Dieline, and Fastco's Innovation by Design Award. He lives and works in New York City with his wife, graphic designer Emily CM Anderson, and their Boston Terrier, Meow – who often makes cameos in Harry's projects.
This week Scott Newlin joins us for Friday Five!
1. Marutomi Collection by Ettore Sottsass
I've slowly hunted down this collection on Ebay over the past ten years. Several of the pieces sit with me at my desk. I'm inspired by how simple and beautiful they are, and jealous that I didn't design them.
2. Cosmo Shaker by Marc Newson
Like most, this year I've spent an enormous amount of time inside my house and have been making more cocktails than I normally would. I've been searching for this elusive cocktail shaker for years now. It's probably not the most functional thing in the world (it's pretty heavy), but it's certainly the coolest.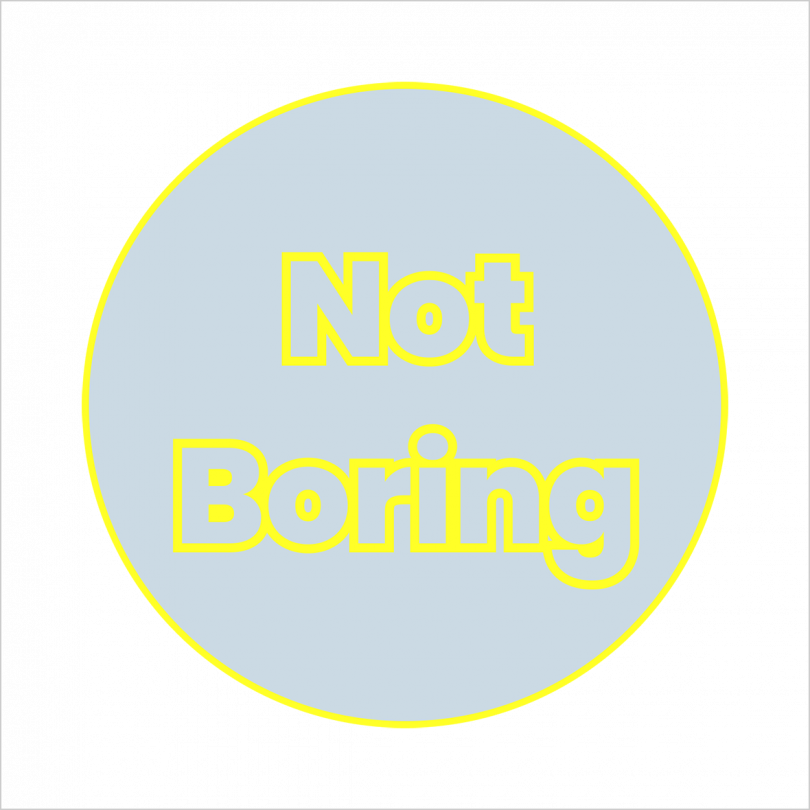 3. Not Boring Newsletter by Packy McCormick
Not Boring is a newsletter about business and what's going on in the economy today. It's part insight, part gossip, and always really funny. Packy McCormick, who runs it, is brilliant. He's like a sports commentator that gives hot takes, but it's about the business world. I always devour the newsletter when it comes through. He definitely 'designs' it in Microsoft Word – I really love the DIY vibe.
4. Uncomfortable Conversations With A Black Man by Emmanuel Acho
Like many, the Black Lives Matter movement has me digging deeper into the topics of race and privilege. Former NFL linebacker, Emmanuel Acho, started Uncomfortable Conversations as a Youtube channel. (It's now also a book.) There he interviews different groups of people – from Matthew McConaughey, to interracial couples, to police officers. His thesis is that until we have these tough conversations, we won't be able to break down barriers and create real change. It's really powerful content.
5. Manhattan Skyline from Brooklyn Bridge Park
Through Harry's, I've been lucky enough to travel to some amazing places and see some really brilliant skylines around the world. But my favorite view of them all is just a ten minute walk from my apartment. Possibly my biggest source of entertainment this year has been walking to the park and looking across the East River into the city. It's dense, it's dynamic. There's some really awful Wall Street-era architecture that I actually love, mixed with some beautiful old and new buildings.
Work by Scott Newlin: