argentina-based EFEEME arquitectos celebrates an expressive use of material with its design of the puccetti & asociados workspace. the design team sought to create an office space that adapts to the needs of the young entrepreneurial company and expressing its spirit through design elements, materiality and aesthetic. with this in mind, the 'black on black' arises, understanding this color — or the absence of it — as a symbol of elegance, style, seriousness, and authority. the interior sees minimalistic elements paired with a series of sculptural screens filled with charred coal, suggesting an art object that likens the workspace to a gallery.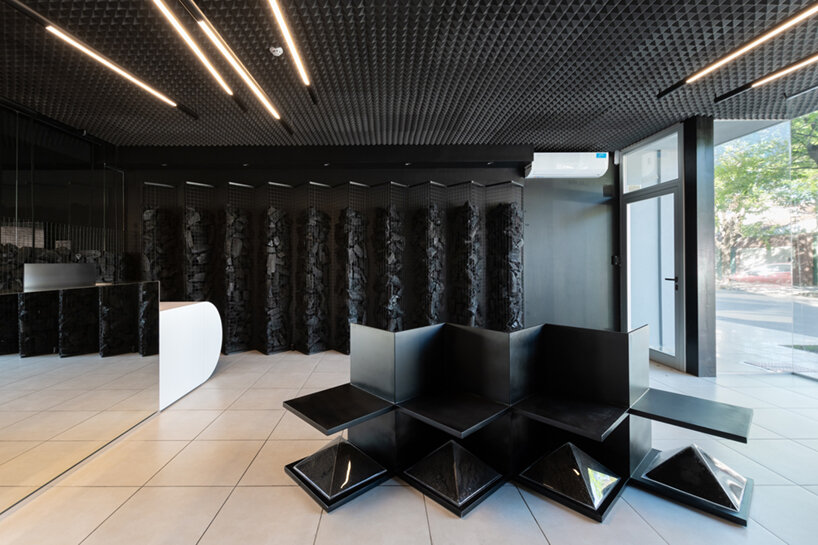 images by gonzalo viramonte | @gonzaloviramonte
the puccetti & asociados workspace by EFEEME arquitectos is defined by is coal-filled partitions. the fragmented blackened coal together with the metal mesh of their enclosure introduce a unique and textural atmosphere to the space. the mesh partitions integrate glass divisions when acoustic insulation is needed, in the case of the meeting room. they allow the passage of light and a subtle visual connection between the most secluded areas and the main reception space. the space is filled with mirrored elements which, together with the transparency of the coal partitions, open up the interior and help to blur the boundaries between the different rooms.