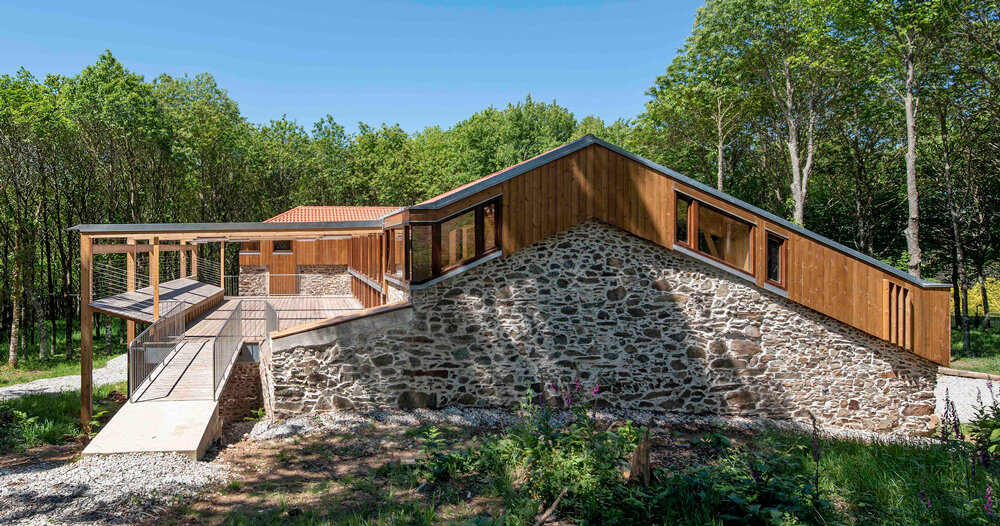 a farmhouse intervention
EeG arquitectos revitalizes an 18th century-era farmhouse in camino de santiago, spain with the intervention of a hostel. the original building, built of timber and stone, is characterized by its many extensions which had been had been added over time until the 1970s when it was abandoned due to its derelict condition. the wooden structure had since deteriorated and a section of the stone walls had collapsed. the team notes that this process of abandonment, as in many rural places following an exodus to urban areas, causes a transformation in the landscape, which is therefore shaped by social and cultural changes.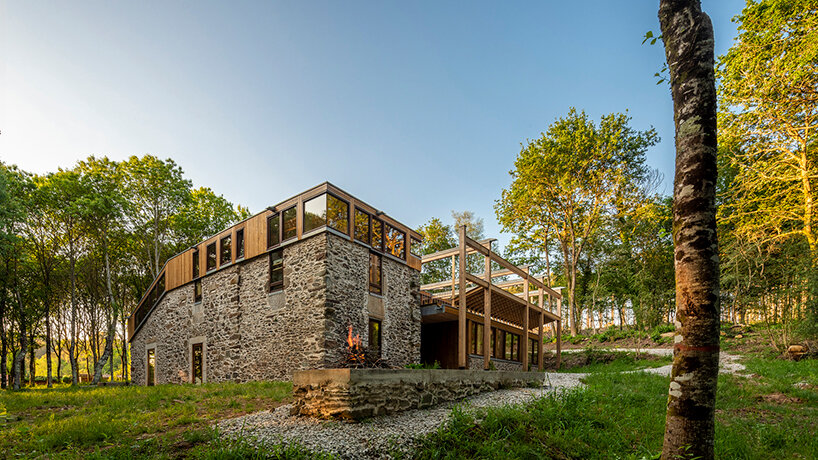 images © héctor santos díez | @hector_santosdiez
eeg arquitectos' connection to nature
the design team at EeG arquitectos reconnects the sobrado farmhouse with the environment by introducing a new entrance which marks a continuation of the trail. the building functions as a transition, passing through a large space on the ground floor towards the clearing in the forest. everything that can be preserved from the traditional building is preserved. the additions that are made for functionality, such as the rooms on the ground floor or the increase in height, are kept minimal. the reformative gestures are stronger in areas in need of more height and the spaces that open towards the southeast, due to the missing or irrecoverable walls.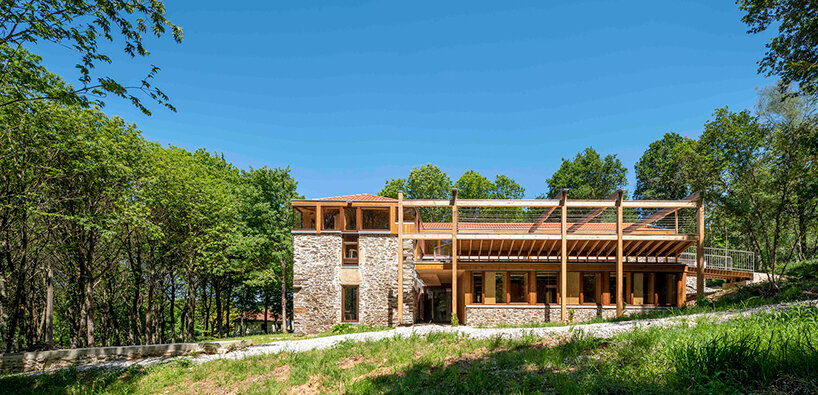 the new hostel in sobrado
with its sobrado intervention, EeG arquitectos respects the natural context and original structure by introducing transparent elements and traditional materials. these new elements are used to generate passive climatic systems, while strategic windows control the temperature, and vines and plant-life are used for solar control. meanwhile, a water element generates thermal inertia and encourages cross ventilation. on the ground floor, the trail is marked on the interior flooring, crossing the central room, filled with light, and leading out toward the forest clearing.