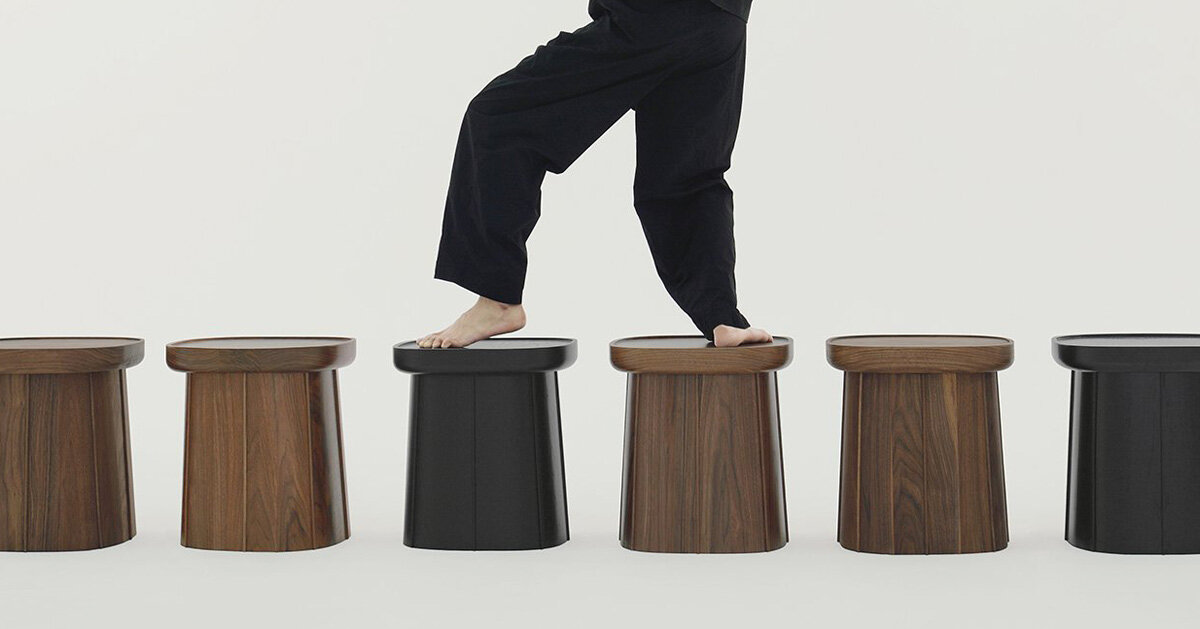 seoul-based MISC studio presents retrospective furniture designs reinterpreted with a modernistic perspective to reminisce about korean traditional culture. the project encompasses the representation of emotions infused in the MISC furniture — 'klassiker' chair and 'seoulban' table — by modern dance. furthermore, through 'living performance project', the studio explores the relationship between people and space to achieve interaction via visual resonance beyond language.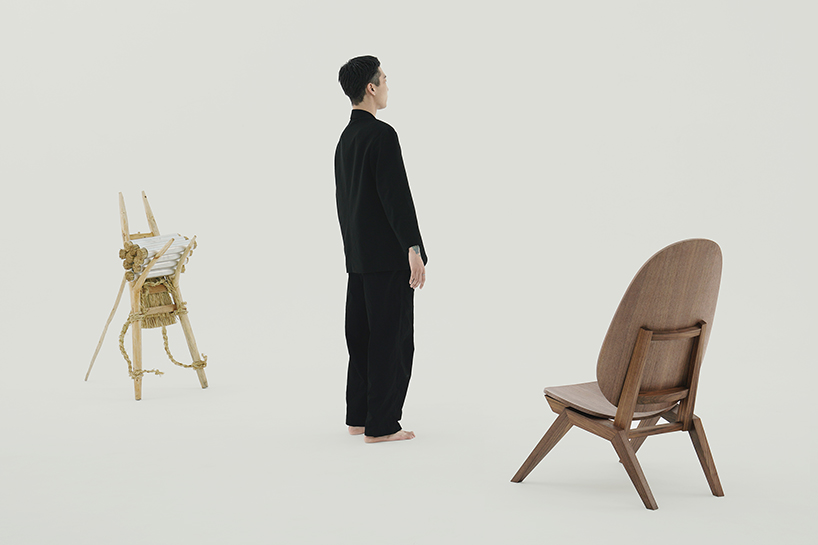 all images courtesy of MISC studio
MISC studio introduces an integrated object, combining performance and design to invite the viewers to be immersed in the furniture. the movement of a dancer is developed based on inspirational dynamics derived from the unused product. it emerges as an aesthetic object whereby the furniture produces a cognitive realm of physical remains.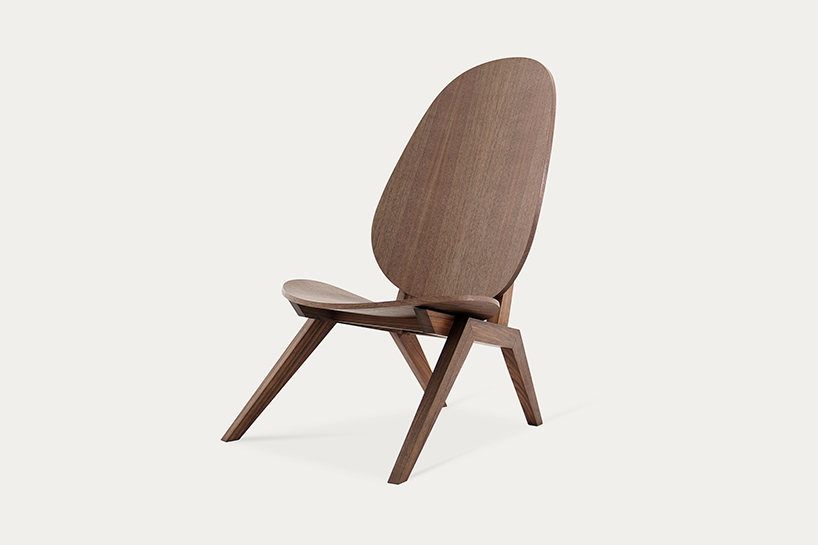 'klassiker' developed based on a modernistic perspective, takes shape as a lounge chair inspired by the structure and concept of korean traditional a-frame carrier, known as ji-gae.  the chair is designed to effectively support weight even with a simple system. the tension of the extended front and rear legs and the stability of oval-shaped wooden support create an elaborate balance in design.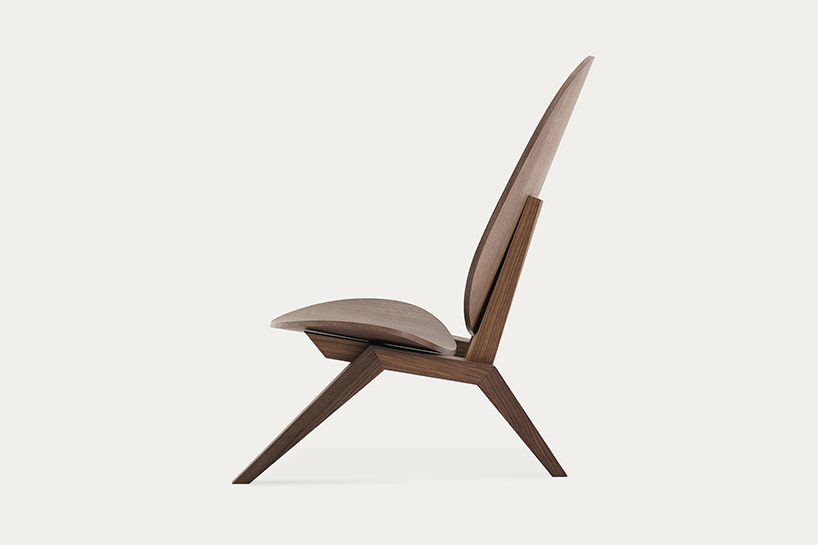 'seoulban' takes form as a side table that embodies the reinterpretation of an emblematic dining table in korean culture from 37 A.D. until today. inspired by susunjeondo, an old map that portrays hanyang (old seoul) during the joseon dynasty period, seoulban reflects a modernized dining table and periodical linkage to traditional furniture. a heavy wooden top that is 6cm in thickness represents the boundary of seoul in a squared shape with curved edges. meanwhile, the molding details around the table signify eight castle gates that surrounded seoul.