with a light touch and thoughtful approach, boman architecture studio has renovated the paris bourse du travail, a 19th century building with a revolutionary history. located in the french capital's 10th arrondissement, the building stands as a symbol of the parisian union movement. considering this historical significance, boman's renovation simply enhances the original architectural features with a programmatic reorganization and carefully placed steel objects.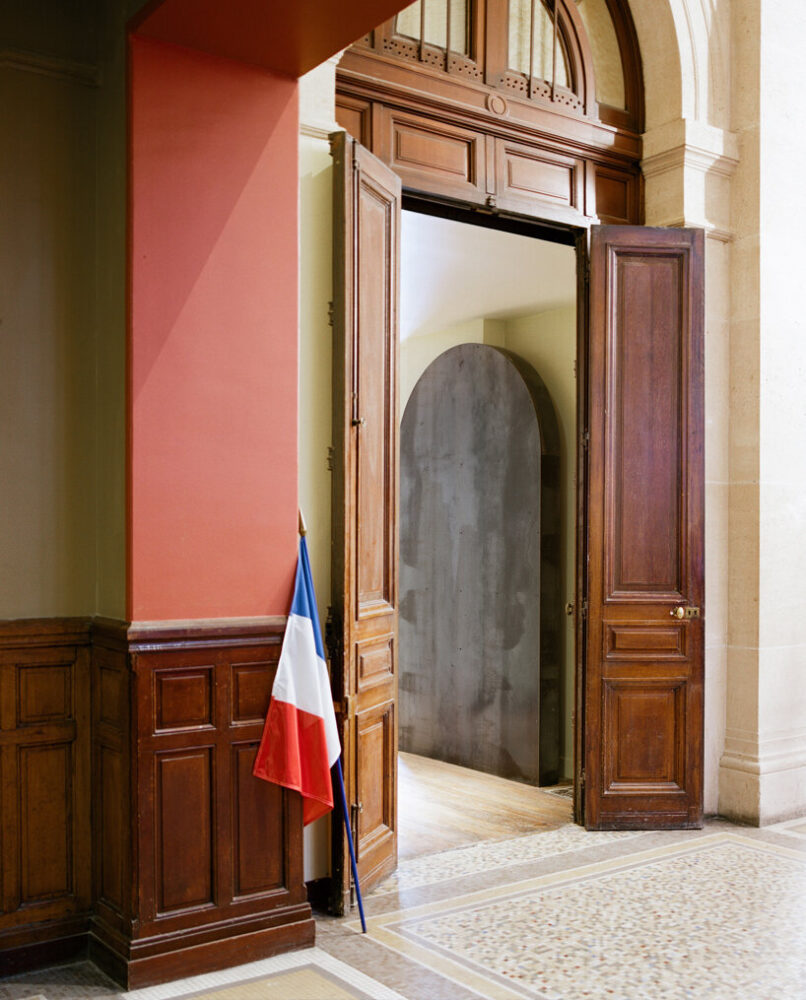 images © antoine séguin | @antoine_seguin_
the paris bourse du travail was first built in 1896 in the neoclassical style. the program comprises meeting rooms for union organizations, reception facilities for information services and legal advice in labor law.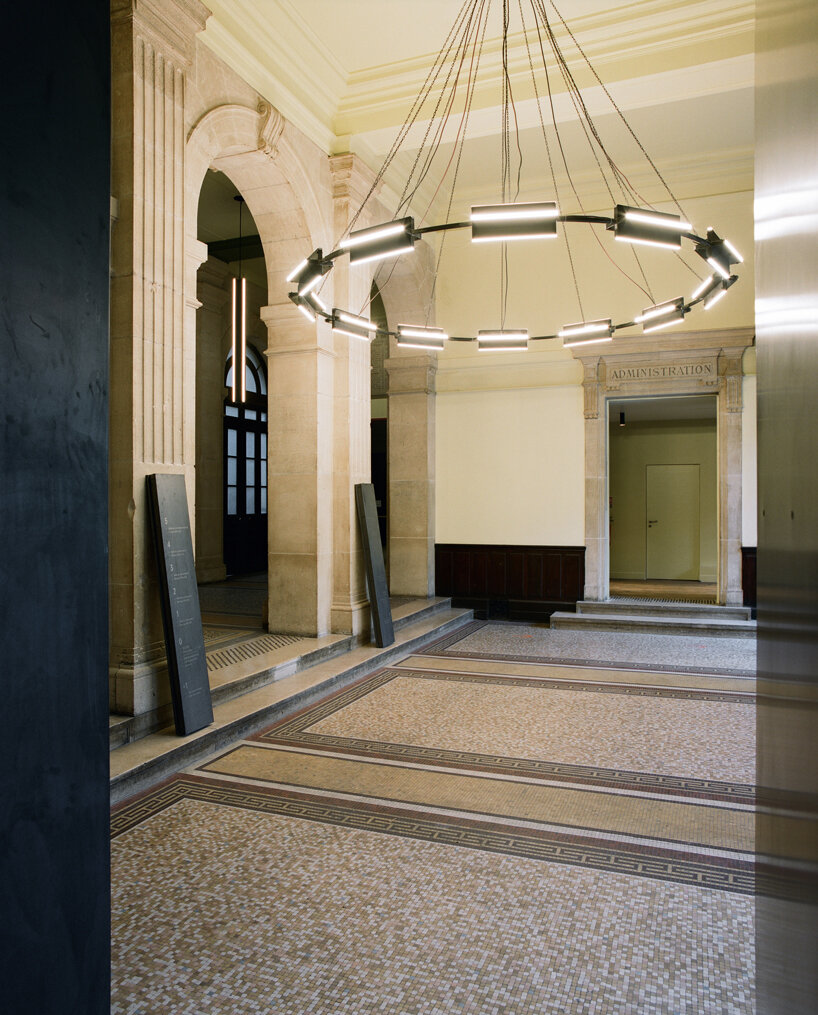 boman's design concept for the project was to create a balance between the monumental, the timeless and lightness. every new intervention is made from hot rolled steel, meaning people walking through the building can easily distinguish new from old. boman has inserted steel tables, benches, lighting and slanted display panels, which are carefully positioned on the ground against the large stone columns referencing the original layout of the space.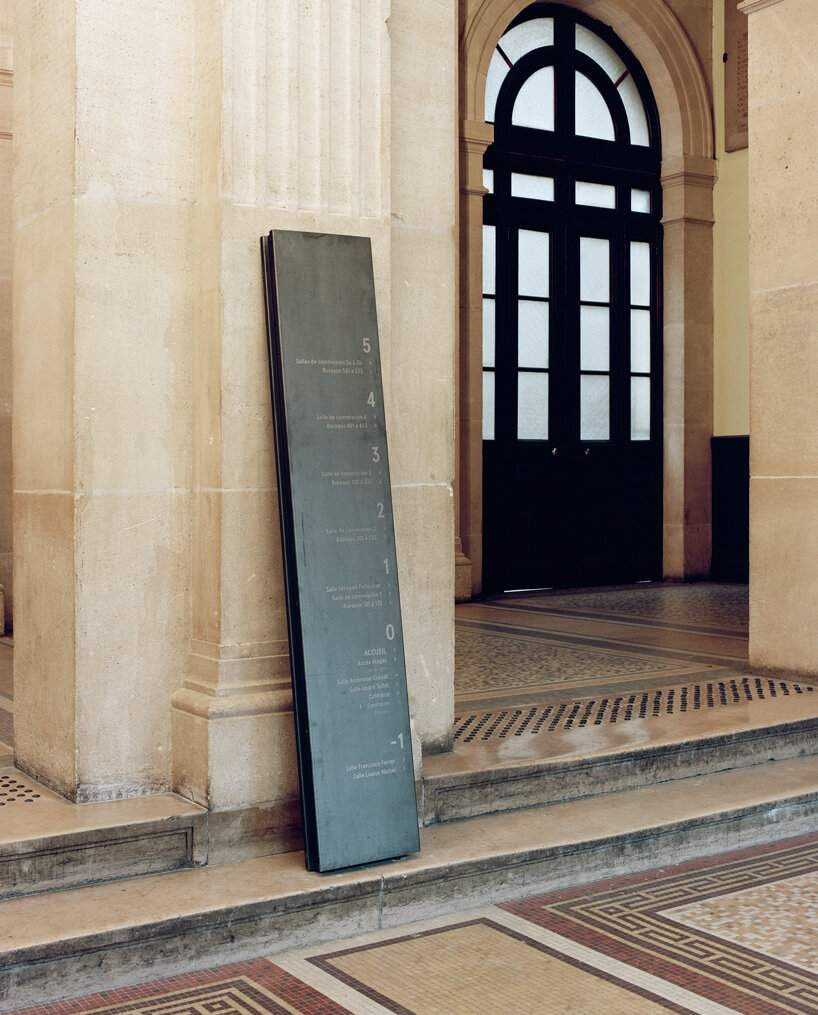 in the entrance hall, an elegant chandelier creates a focal point while illuminating the space. the lighting piece is composed of support chains and an oversized metal ring that shines a soft, continuous and inviting light through multiple beams.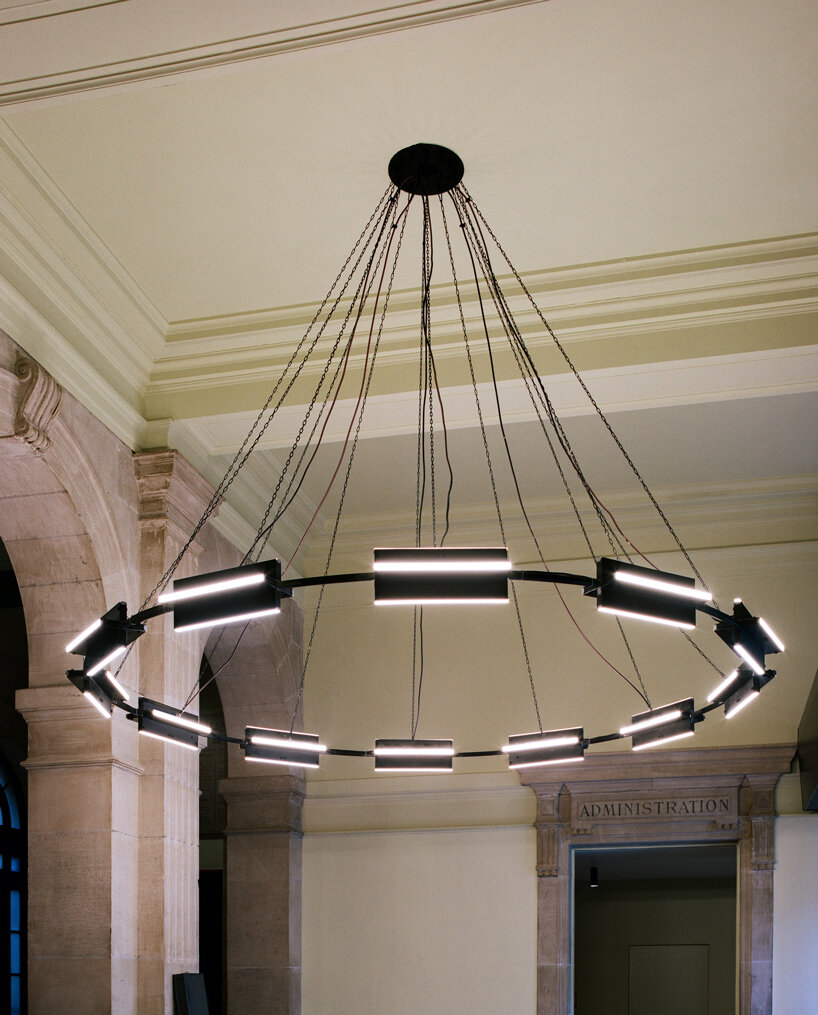 the renovation also considers inclusivity as the reception area has been completely reorganized to make a pathway that's accessible to everyone. the reception desk made of laminated steel stands on the spot of the original concierge's station, whose walls have been coated in the same material.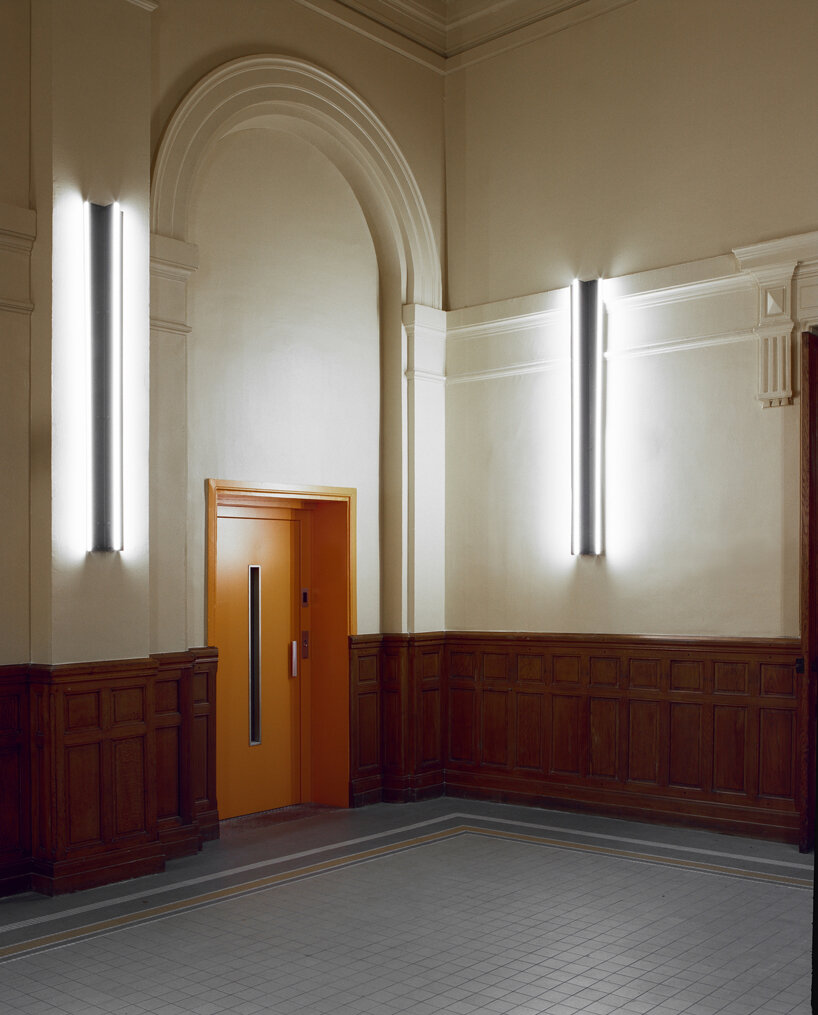 the boman design team was also careful to recreate the same color palette. they carried out a stratigraphic study of the original paint during the construction process and then applied three complementary hues across the different spaces in order to connect the building's past with its present, and achieve their goal of reflecting and revitalizing the historical importance of the paris bourse du travail.