WHEN ARCHITECTURE MEETS WOMEN'S EMPOWERMENT
the recipients of THE DESIGN PRIZE 2021 for social impact, bangkok project studio led by boonserm premthada, has completed another community-focused project in thailand called 'artisans ayutthaya: the woman restaurant'. 
the restaurant is set in a village outside the ancient city of ayutthaya, which, curiously, is inhabited mainly by unmarried or widowed women. aged between 55 and 94, these women dedicate their days to preparing food that can be sold to support a nearby temple in need of repair.
in tribute to these women, and their culinary traditions, artisans ayutthaya was born. 'this is why the project calls itself 'the artisans ayutthaya' because these women are the descendants of ayutthaya people who are determined to preserve the cuisine and craft of ayutthaya',  explains premthada. 'they are so generous that all the recipes are made public so that everyone can help keep the local food of ayutthaya alive instead of them disappearing with them as they age. I name these women 'the breathing scriptures.'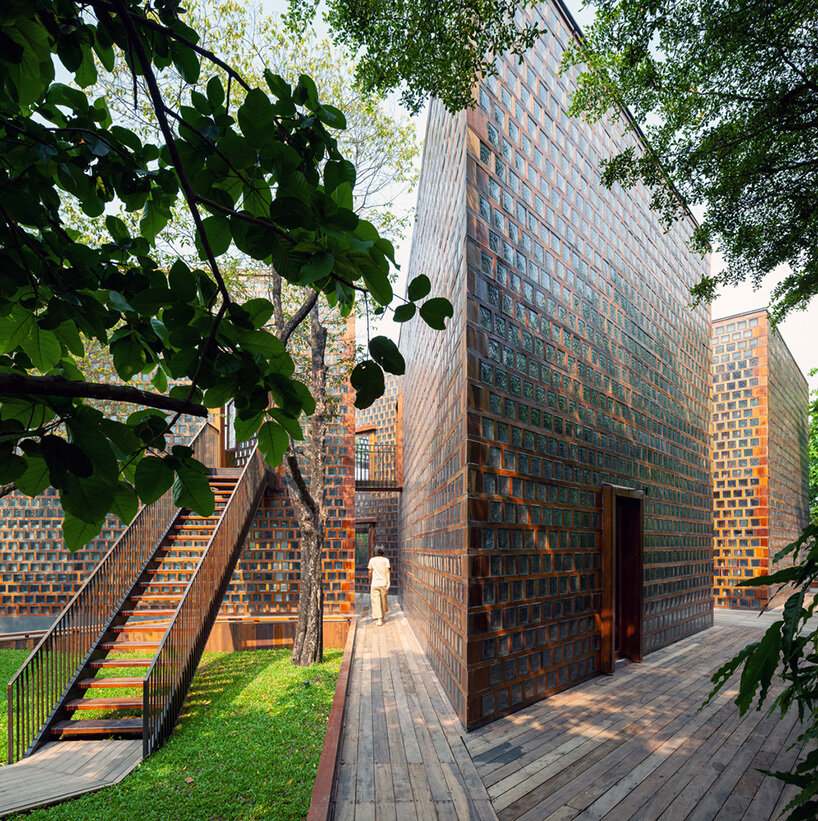 images by spaceshift studio
GIVING NEW VALUE TO OVERLOOKED MATERIALS
the restaurant is composed of five triangular volumes, which are arranged to leave paths and courtyards in between them as well as a riverfront terrace. each volume has a different function but they're all unified with the same construction: timber frames and translucent glass blocks.
premthada specified the restaurant's characteristic glass blocks as he wanted to give new value to overlooked materials. 'I added value to these disfavored items by planking them with wooden frames so that the color of the wood is reflected into the blocks,'  says the architect.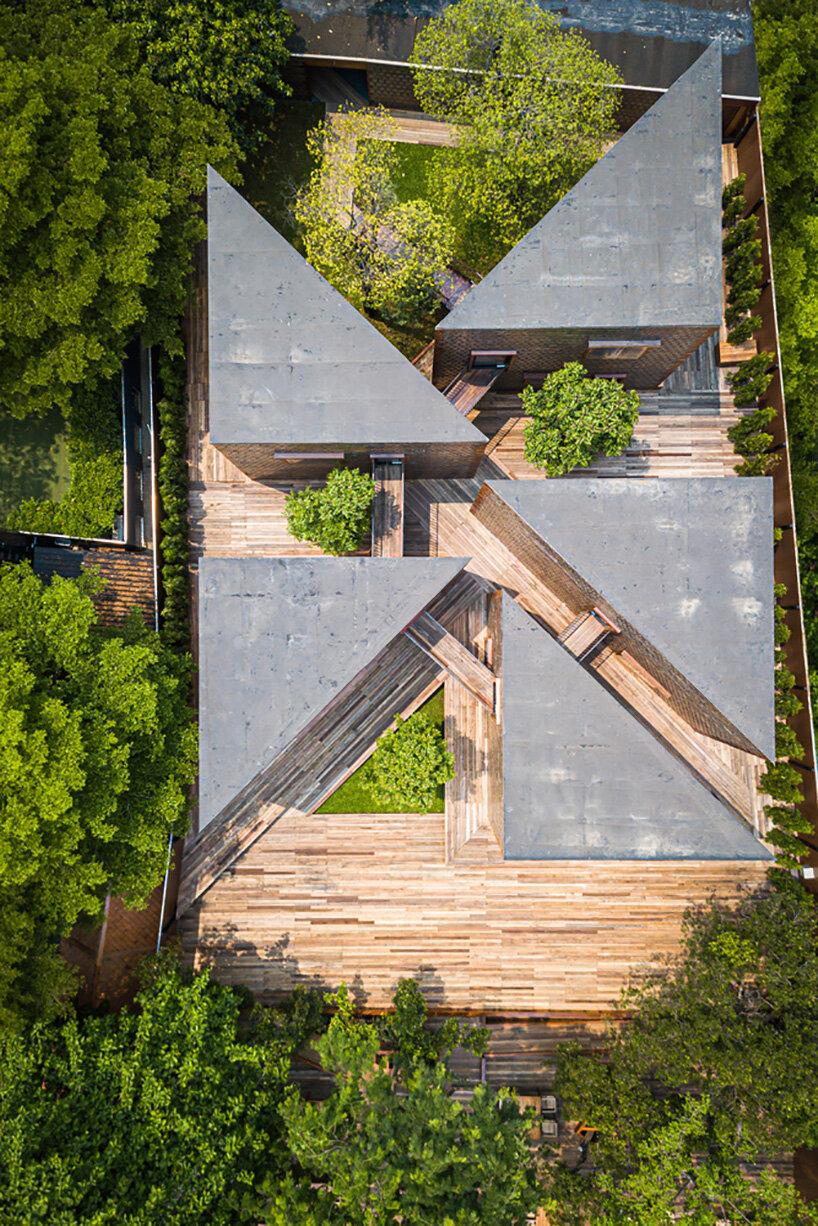 the glass blocks are not the only unusual building material. instead of standard door and window panels, clear PVC sheets were utilized to reduce structural weight and costs. ropes are crossed over the doors and windows to reduce wind loads. and hinges from ten-wheel truck doors were repurposed as door and window hinges throughout the restaurant. 
the characterful construction approach twinned with a design that seeks to empower the local community demonstrates exactly why bangkok project studio is the deserved recipient of THE DESIGN PRIZE 2021 for social impact. find out more about the annual award program curated by designboom here.