alf dafrè YUME bed takes sustainable comfort to new levels
alf dafrè celebrates its 70th anniversary at supersalone during milan design week 2021. the all-italian brand, which has transformed from a local artisanal workshop to a large 4.0 production company, marks the milestone with a special product, one that highlights a future green-oriented design. YUME bed is designed by gordon guillaumier who collaborated on the RIGADIN collection, RAKU collection and NEYÕ  bed.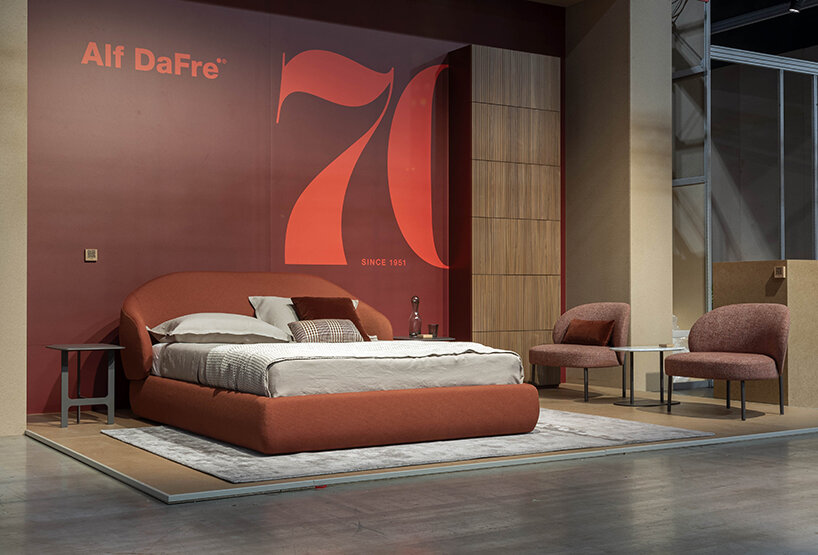 all images courtesy of alf dafrè
the alf dafrè YUME bed depicts a soft, highly inviting padded design with fully removable upholstery; it is created to accentuate the feelings of safety, practice and comfort in the user's home. different densities of its all-encompassing, wrapping padded headboard refine this pleasure to fit different needs. the result amazes in its softly sculptured aesthetic as well as its tactility.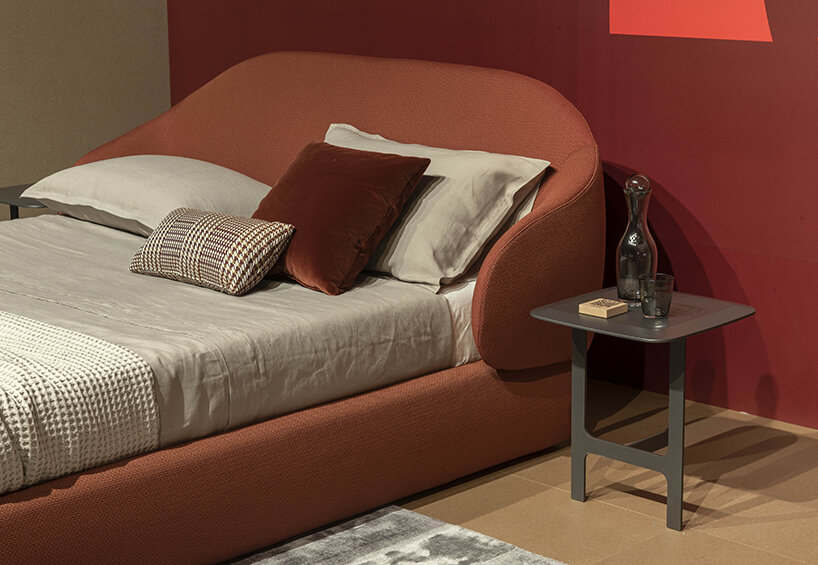 EASE TO DISASEEMBLE AND RECYCLE EACH PRODUCT COMPONENT
the production process is sustainable as each individual part is easy to remove, repair and recycle. to start, a velcro fastening enables the user to disassemble and then reach the pre-lining zip to separate from the polyurethane padding. this is bonded, rather than glued, to the wooden frame to ease recycling. the certified plywood and multiflex headboard is also attached to the bed frame using partially recycled metal supports.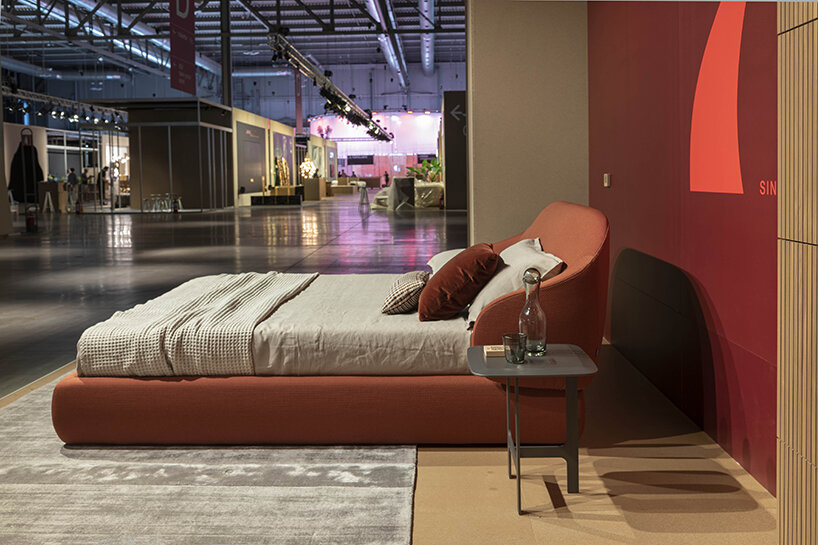 there is a range of colors available for the removable upholstery to fit any interior style, from vibrant hues to more neutral shades. this fabric material, called reviva, is made from recycled plastic. it is washable, fire-resistant, and 100% recyclable again. it is yet another green component from alf dafrè's design that celebrates the innovation learnt over the past 70 years but looks towards the next seven-decades as well.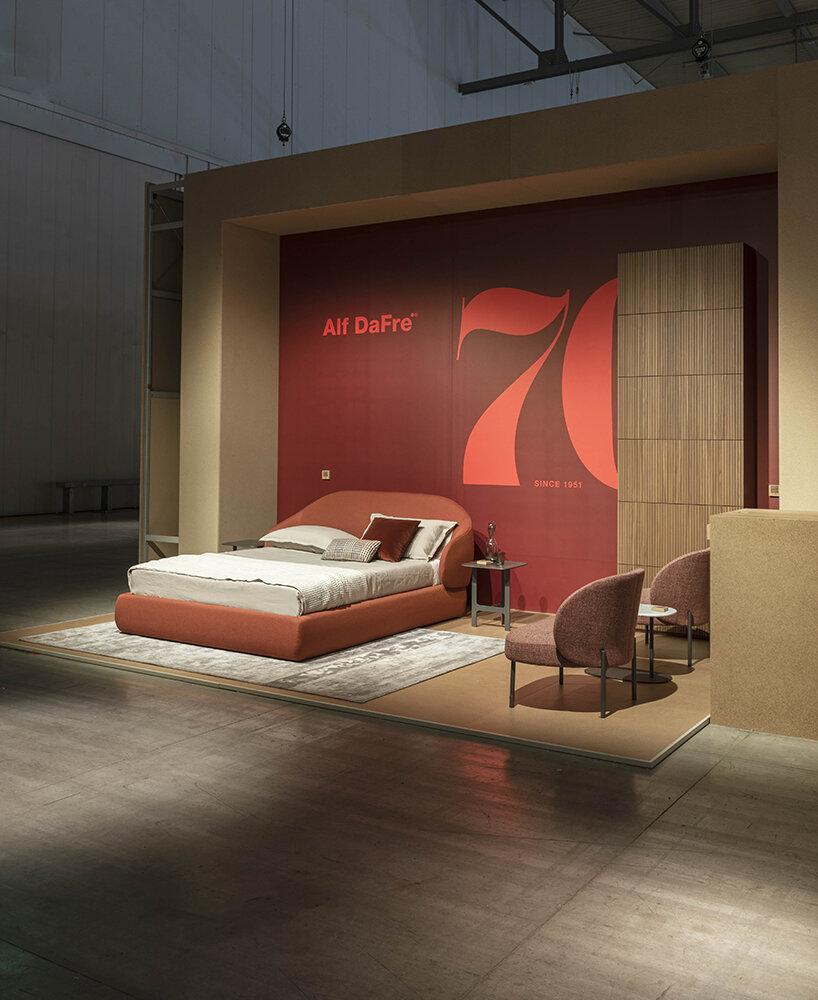 alf dafrè's presentation stand at supersalone 2021