recent and planned renovation works on the acropolis of athens have caused scientific objections from archaeologists, architects, art historians and cultural experts. the interventions, which were already completed in late 2020, include the paving of existing pathways with reinforced concrete and the installation of a modern inclined elevator to improve accessibility, as well as the proposed reconstruction of the roman marble staircase in the western access point of the acropolis. a number of cultural experts and unions have criticized the ongoing changes to the UNESCO world heritage site, questioning their aesthetic and structural value.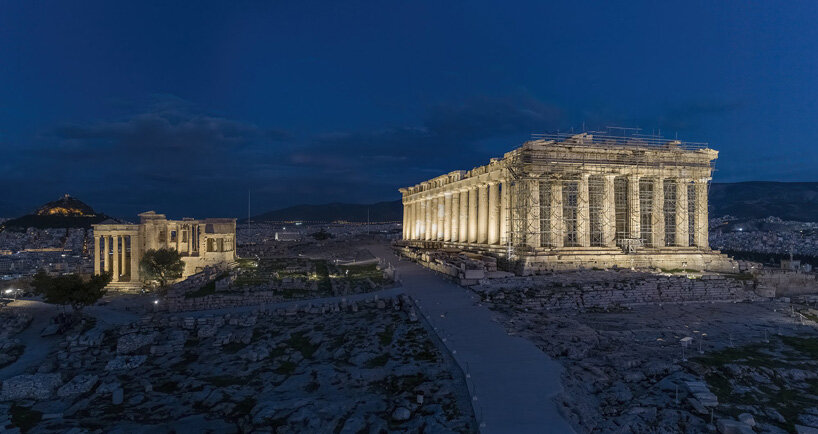 image © stelios tzetzias
(also header image)
as the most visited archaeological site in greece, the acropolis of athens welcomes millions of tourists every year. the protection, conservation, restoration and enhancement of the monuments of the world heritage site are realized by the acropolis restoration service (YSMA), while the scientific responsibility for the implementation of the restorations lies with the committee for the conservation of the acropolis monuments (ESMA) since 1975, according to the website of the greek ministry of culture and sports. in 2020, the ministry proposed a series of restoration works, some of which were executed and completed last december with the financial support of the οnassis foundation. 
in february this year, the central archaeological council unanimously gave its opinion, in favor of accepting the proposal of the acropolis monuments preservation committee and of professor manolis korres, for the restoration of the western access of the acropolis. 'the aim is to improve access to the acropolis, in order to remove erroneous interventions of the past, to highlight the monumental character of the access to the holy rock and to resolve the issues of managing the traffic of visitors,' said korres to athens 9.84 and to jason triantaphyllides.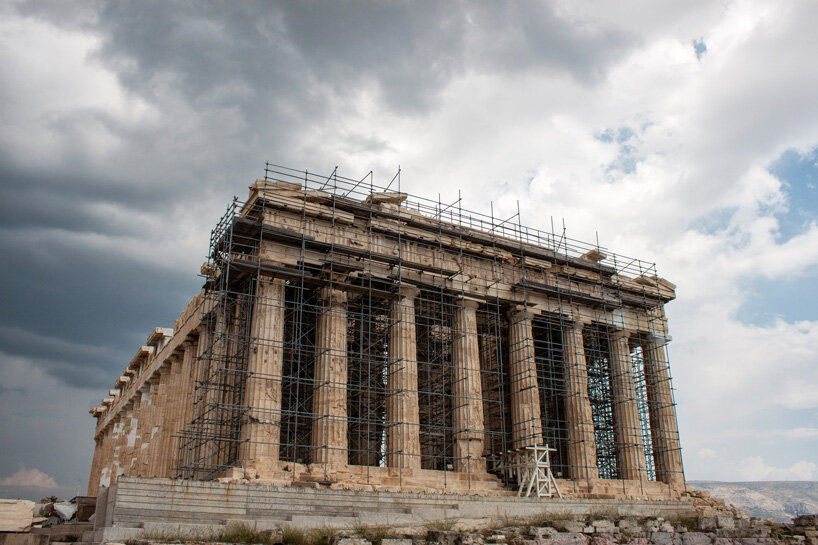 image by ( d f y b ) travel captures
the renovation works on the acropolis, which include the reinforced concrete paving, the elevator, the new lighting system and the proposed restoration of the roman marble staircase, have sparked opposition from some members of the scientific community. a series of cultural heritage experts and unions have voiced their concerns in the form of open letters, like 'acropolis: SOS', an initiative led by architects, historians, archaeologists, and artists who argue against the plans of the greek ministry. the letter supports that irreversible damage can be caused to the UNESCO world heritage site, and that such interventions are contrary to the internationally recognized and established principles of preservation of antiquities. meanwhile, on april 21, the association of university graduate architects – panhellenic union of architects stated that the purpose of the works – that of improving accessibility for people with disabilities – is not met as the pathways are constructed with steep angles, which prove difficult to cross for wheelchair users.
a video by the greek ministry of culture and sports shows the condition of the paths on the rock of the acropolis, with the old, worn concrete and the new paving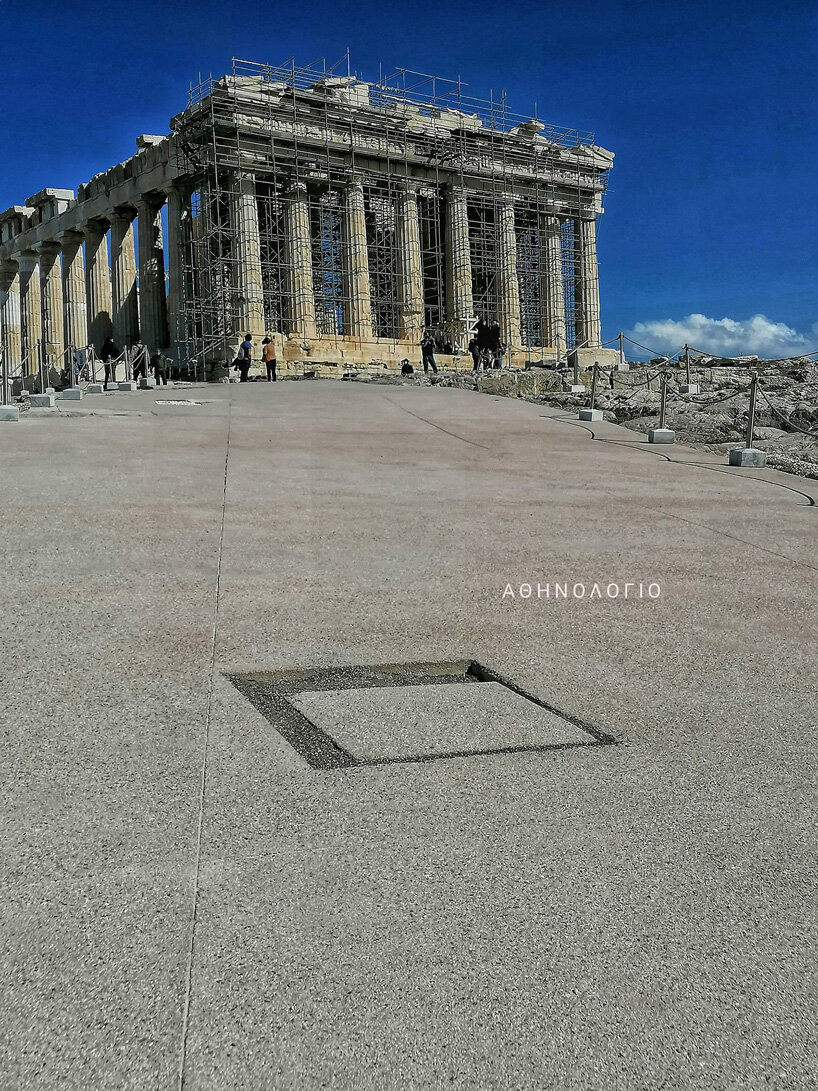 the new, reinforced concrete paving
image courtesy of athenologio/αθηνολογιο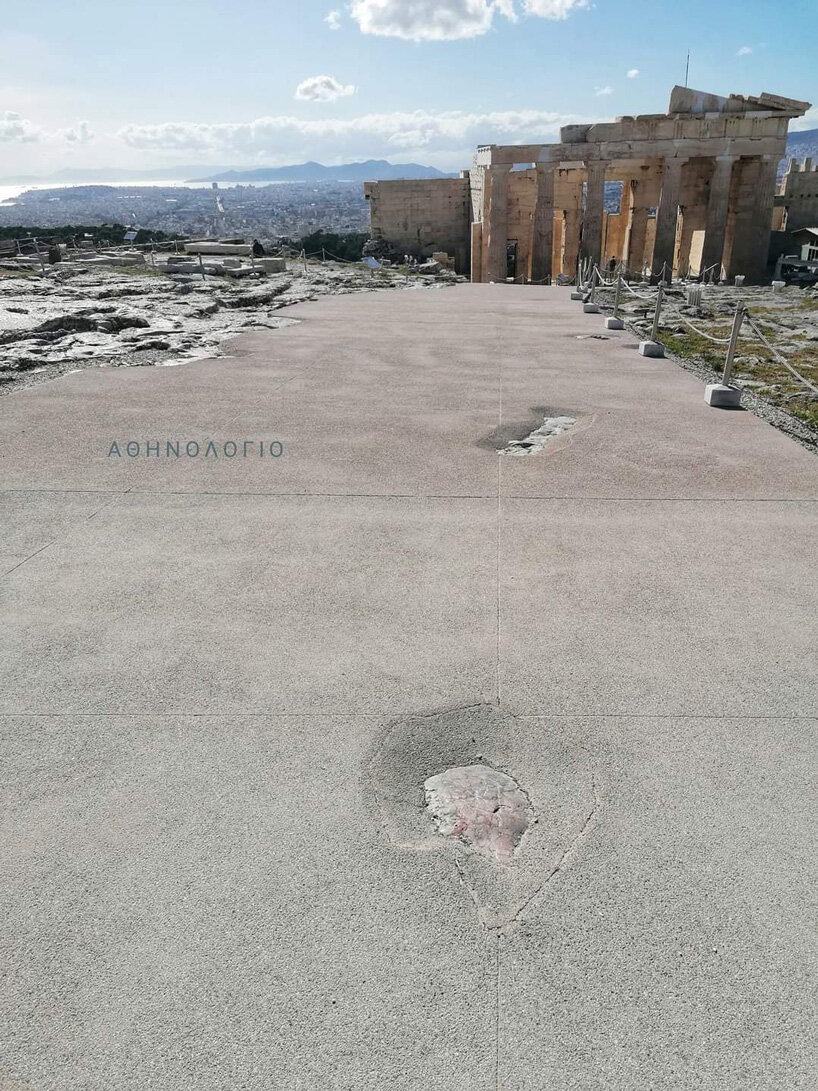 image courtesy of athenologio/αθηνολογιο