In March 2020, Avast, a global leader in digital security and privacy, closed its Prague office due to the growing pandemic. It opened its doors in January 2021 after taking its seven-month hiatus to remodel the office and welcome employees back in a new hybrid working environment. Inspired by urbanism principles, the new design concept designed by Capexus carves out spaces reminiscent of urban units (you'll even notice a house motif throughout the office). There are now spaces for quiet work, zones for team meetings, larger studios for team collaborations, and breakout spaces for informal moments and relaxation.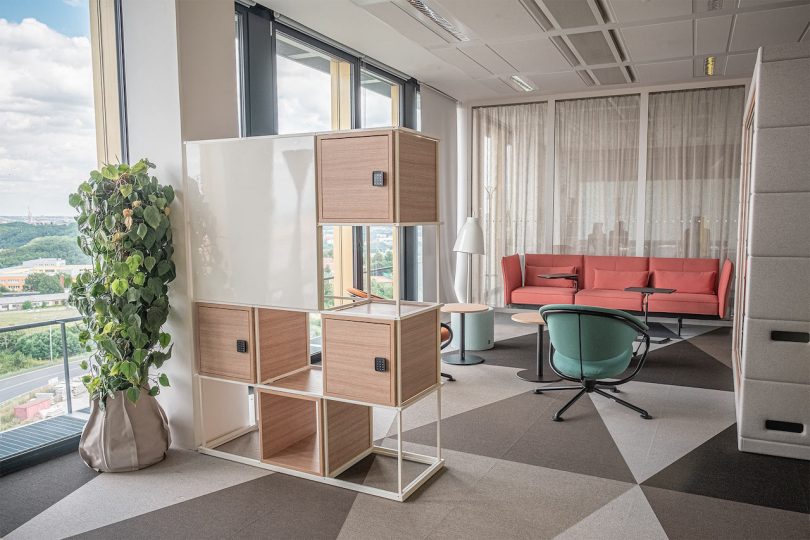 In total, there are 14 formal meeting rooms, 10 informal meeting rooms, 8 sound-proof "micro offices," and 10 silent zones across the six different floors. There are also rooms created for mindfulness and relaxation, dedicated to yoga, massage, and educational activities for the children in daycare. Each floor has its own kitchenette with food and drinks free of charge. At the top seventh floor, a multifunctional space was created for employees to take their breaks and hang out.
Throughout the office, a variety of flexible furniture helps support the different functional zones, including sit-stand desks on wheels, privacy pods, and and pitched roof build-outs.