a tower house over cuba
albor arquitectos completes its casa torre, or 'tower house' which rises above cienfuegos, cuba. the flat coastal city benefits from sweeping views of the sea, which the design team celebrates by elevating its concrete dwelling above the urban fabric. originally, the lot was occupied by a prefabricated house and backyard nestled into the dense grid. the team replaced this condition with one that took more advantage of the compact space. the tower house is organized with an open floor plan anchored by a stair tower between the street and garden.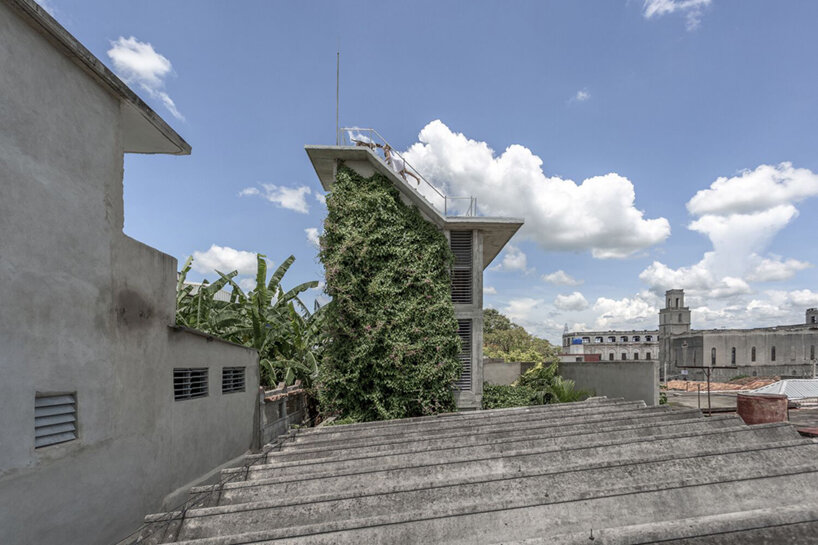 all images by albor arquitectos, unless otherwise stated
the climbing garden
the design team at albor arquitectos realized the recognizable volume of tower house to overlook the dense urban context of cienfuegos, the city where the practice is based. the general residential functions of the house have a direct connection with their surroundings, either the intimate garden at the ground level, or the town and sea beyond. the garden unfolds from its confines and travels vertically, climbing the full height of the tower. with this, the private lush courtyard is expressed from far across the neighborhood and defines the identity of the house.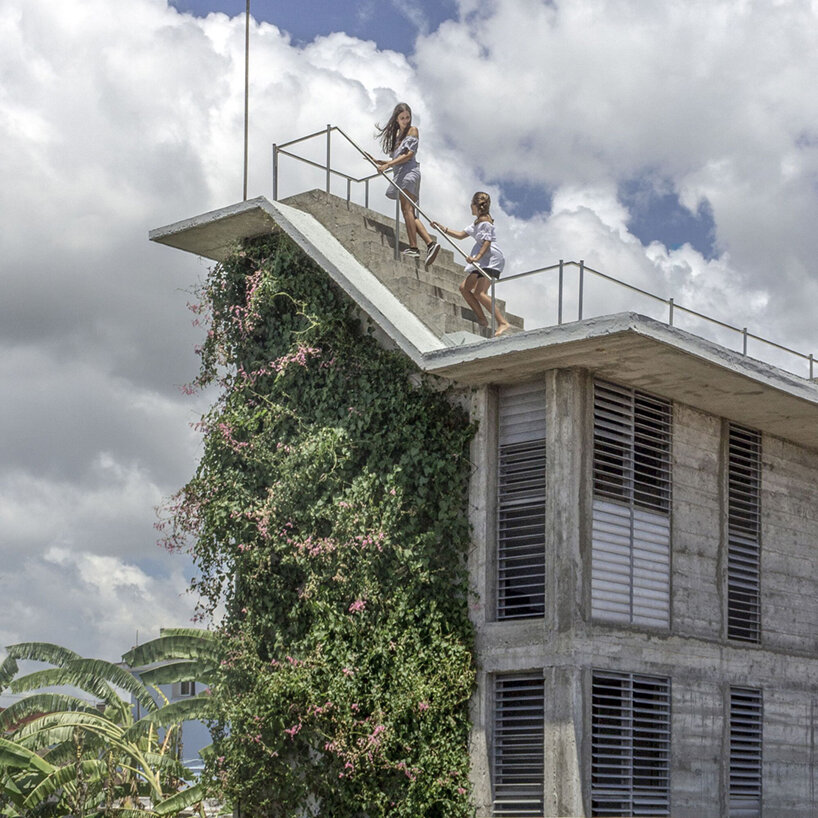 albor arquitectos and cienfuegos
albor arquitectos notes that the top of the tower house marks a metaphor for the filter of relationships that makes up the journey from the base. this moment is the point from which the house best expresses its spatial identity and its relationship with the occupants. further, this highest point of the house defines its relationship with the city of cienfuegos, much like the many balconies that dot the surrounding streetscape.