yuri suzuki has designed a community-focused, multi-sensory and interactive public installation for london called 'sonic bloom'. opening today (august 23 2021) in the heart of mayfair, sonic bloom explores the nature of communication through the interactive deployment of sound.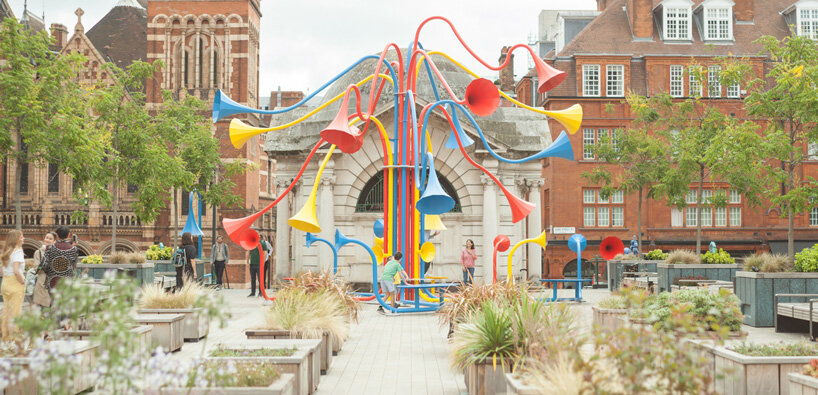 all images by alberto balazs
located in brown hart gardens in northern mayfair, sonic bloom was curated by alter-projects and designed by japanese designer and sound artist yuri suzuki. the installation is composed of colorful horn-shaped elements that together create a magical, interactive flower. the sculpture amplifies the sounds absorbed from the surroundings and transports voice recordings from people at street level through its stems.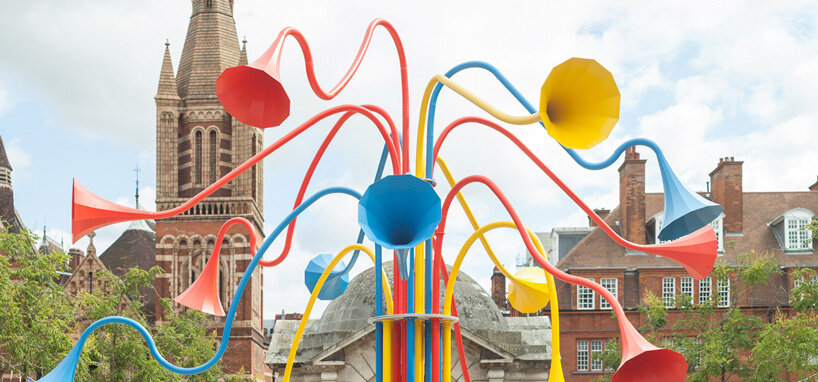 yuri suzuki conceived sonic bloom to capture three audible themes; people, nature and the surrounding environment – and blend them into an exploration of universal communication. the new cultural intervention invites londoners to reconnect with other people and engage with their surroundings after a year of isolation. participants can listen on one side, and speak on the other, all the while observing social distancing and covid safety measures.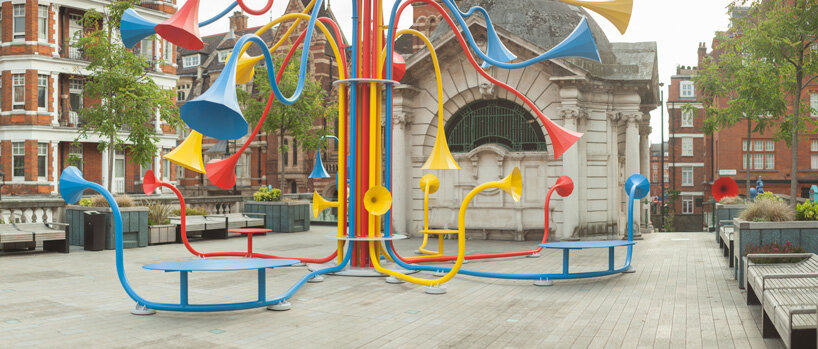 'we aim to encourage connections with friends and strangers creating serendipitous audible moments that create a sense of community, shared creative ground and sociability', says suzuki. 'we are proposing a multi-dimensional experience where visitors can exchange conversation, paving the way for social connectivity. these temporary connections create an incentive to form a closer, more intimate human connection where a friendship could flourish.'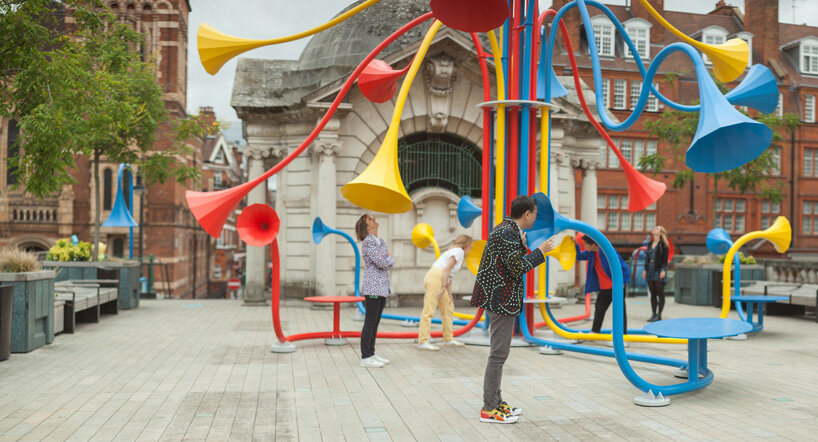 on one hand, sonic bloom enhances the music of the city that often goes unnoticed: birdsong, leaves rustling and passersby going about their daily business. on the other hand, it invites visitors to record their own voices through the horns, emerging on the other side of the listening tubes.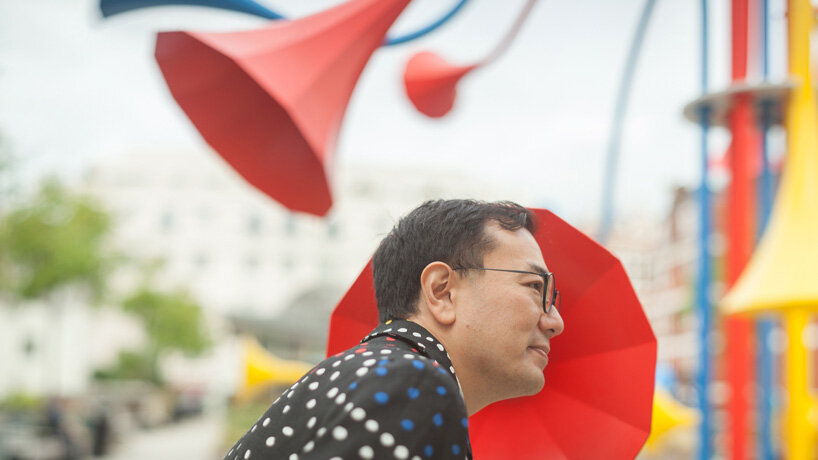 'following the success of wander art, we want sonic bloom to inject london with the same level of vibrancy and joy, as the city emerges from lockdown,' says anne-laure pingreoun of alter-projects. this project establishes mayfair as a platform for art and community to collide, bringing locals and visitors together in the creation of a diverse and welcoming community. yuri suzuki is ideal for the task because his art is not only stunningly beautiful, but also stimulates spectators' senses. together, we are envisioning a space in the heart of london, where visitors can play, relax and connect.'
the physical sonic bloom installation will be accompanied by a parallel digital experience that will launch during the london design festival in september.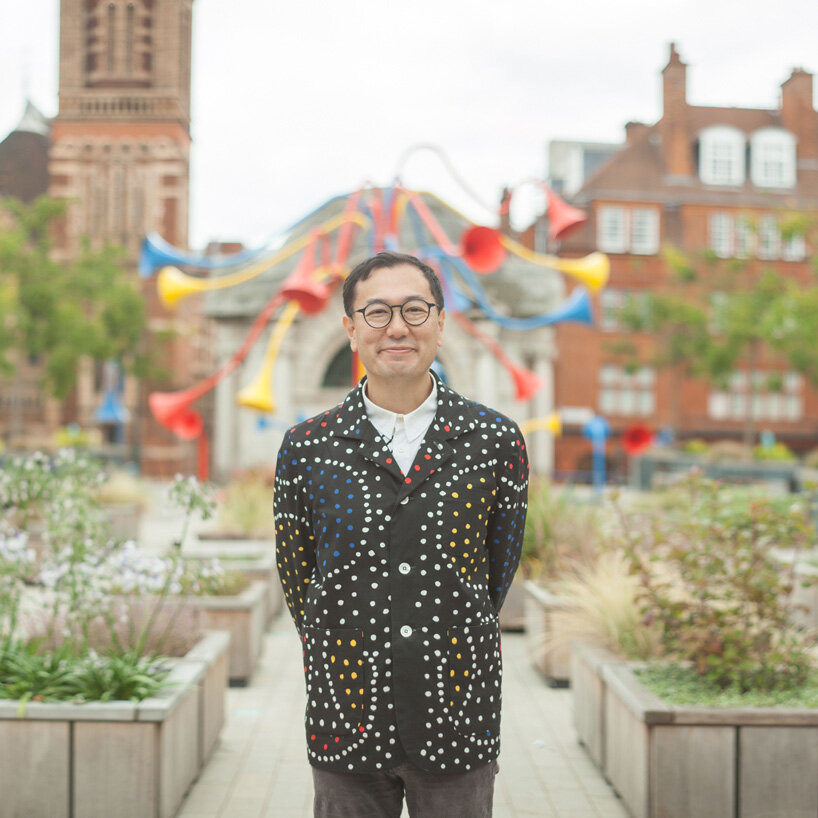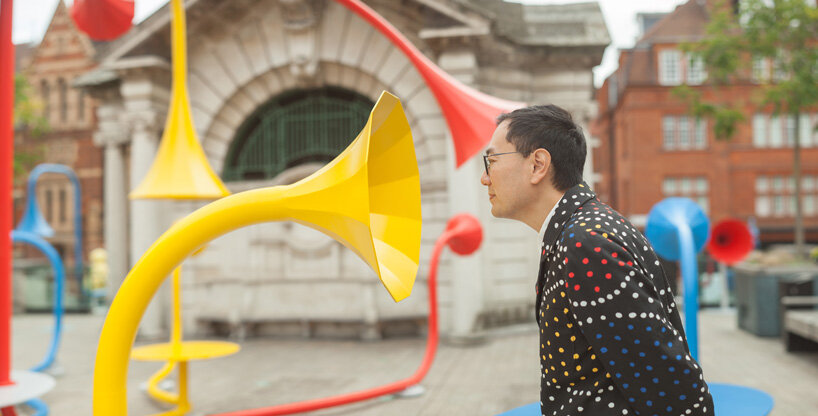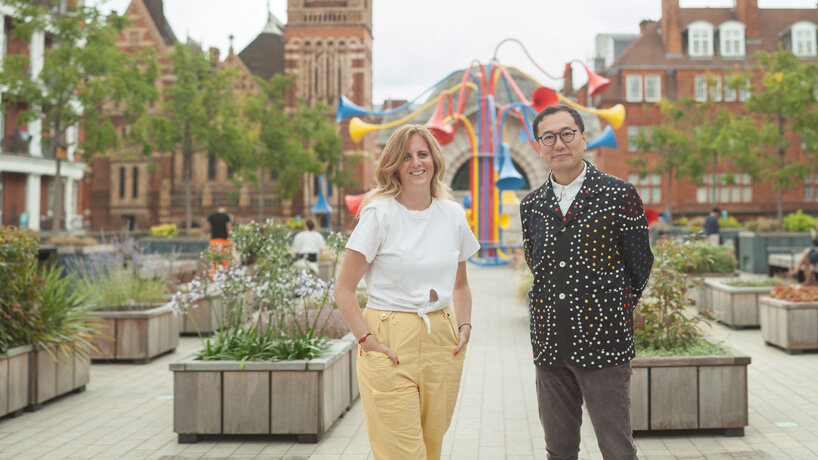 project info:
name: sonic bloom
location: london, the UK 
design: yuri suzuki
curated by: alter-projects