X-hood is a lightweight, comfortable, and disposable face shield created by singapore-based multidisciplinary creative agency, stuck design. constructed from just two flat sheets, the wearable isolation shell acts as a barrier, offering greater protection than typical surgical face masks. X-hood is designed for a major hospital in singapore as part of the team's COVID-19 efforts, with the aim of helping contain infectious droplets when patients are being transferred.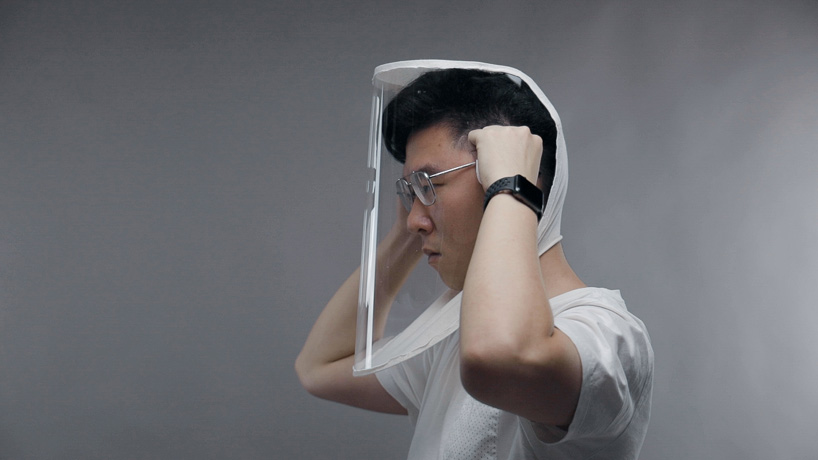 all images courtesy of stuck design
'whenever there is a violent sneeze or cough, a mask may not be able to contain the infectious droplets that can force their way out of the edges,' says stuck design. 'from healthcare workers who face an increasing number of patients to uninfected individuals in the hospital, stronger protection than a mask is often necessary.' the team developed X-hood as a self-supporting 3D enclosure of elegant construction, comprising only easily produced sheet elements in plastic and fabrics. prioritizing low costs, quick production techniques, and versatility, stuck design created the head-worn droplet containment shell as an added layer to minimize cough droplets from dispersal, while achieving comfort and dignity for the patient wearing it.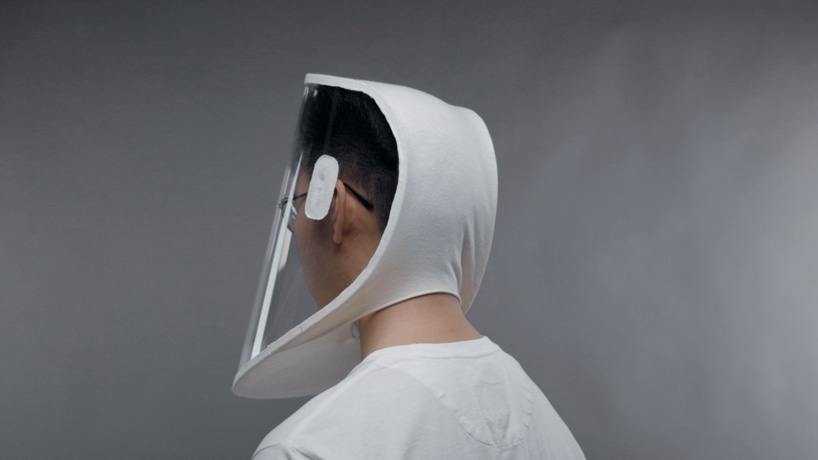 the 2D to 3D construction forms the main body of the X-hood, which allows for quick production and deployment. by eschewing the standard mask format, the whole back fabric sheet can be used as a filter, and, when coupled with assisted airflow, this large surface reduces the resistance for filtered exhalation to exit. fabric apertures for small adjustments to eyewear and better hearing X-hood provides a more comfortable wearing experience with more breathing space.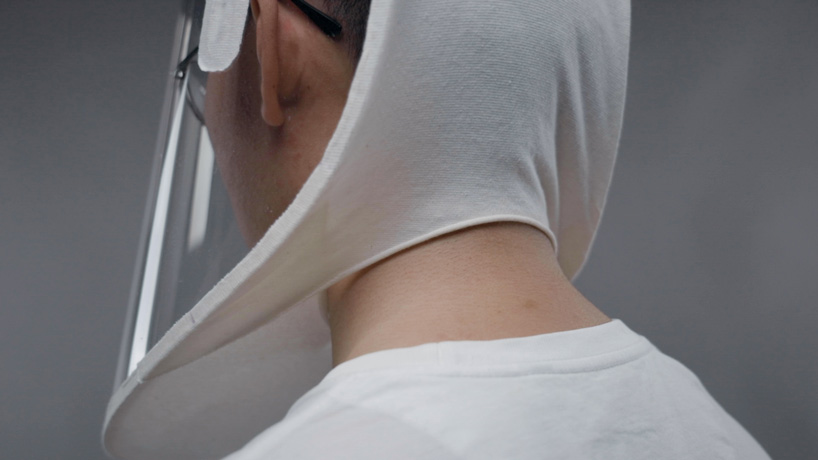 the project is currently in progress for optimization of ventilation comfort, increased certainty of the seal, and further reduction of costs. if successful, the X-hood poses a safer, more reliable droplet containment shield for patients, while taking comfort into account and keeping costs low.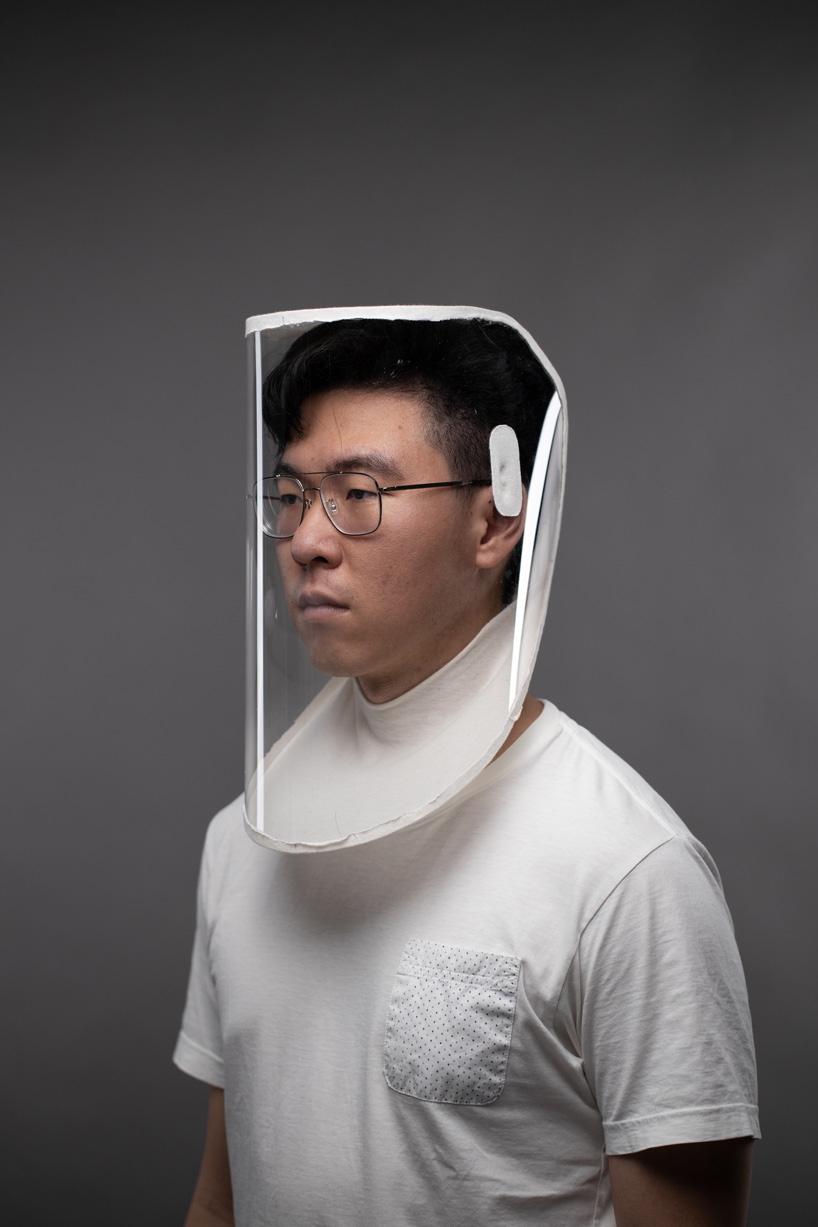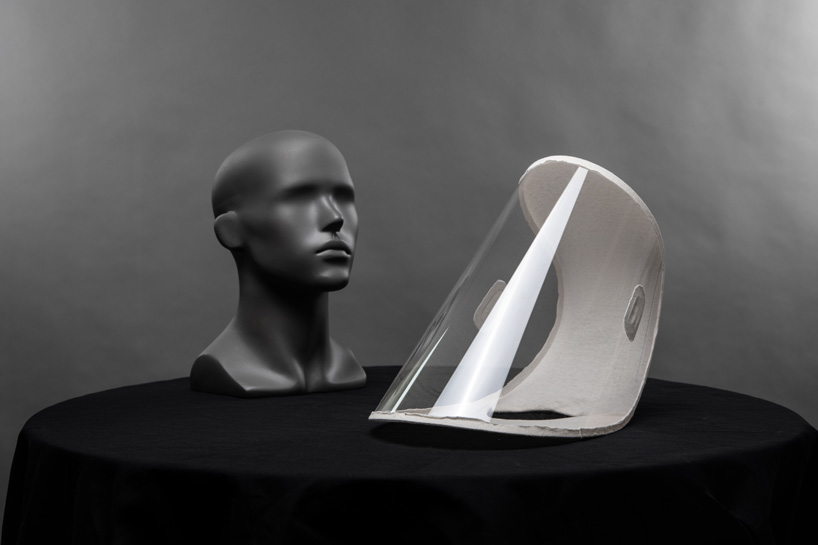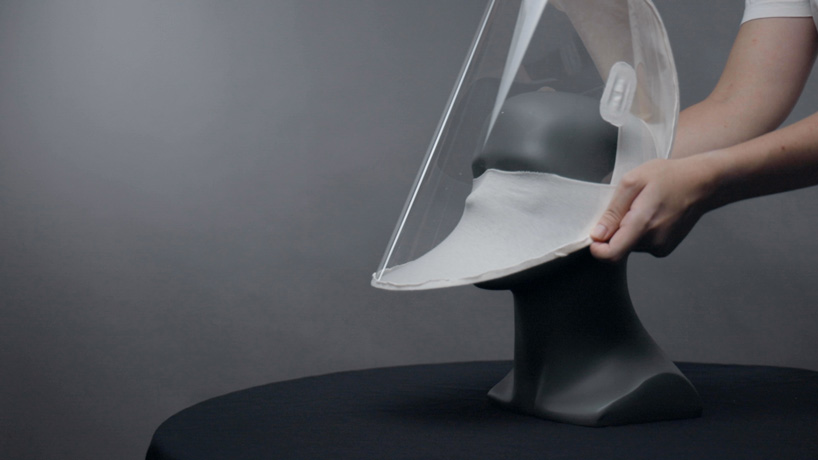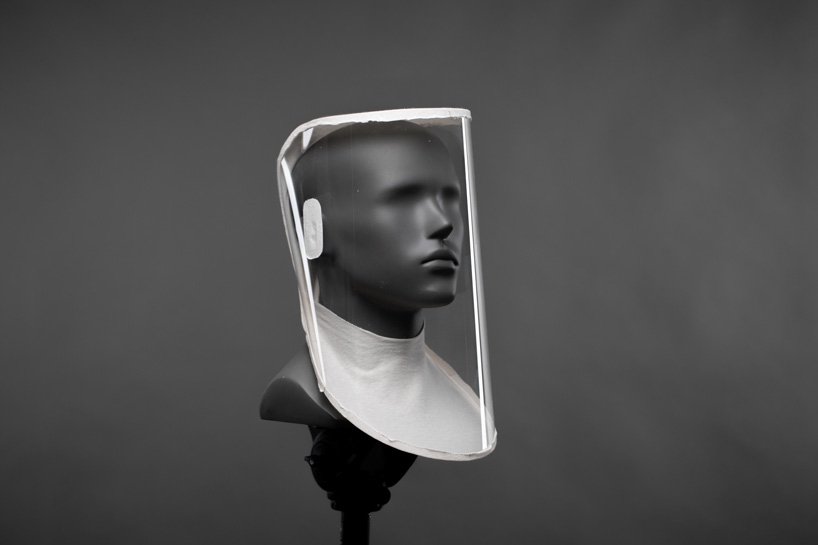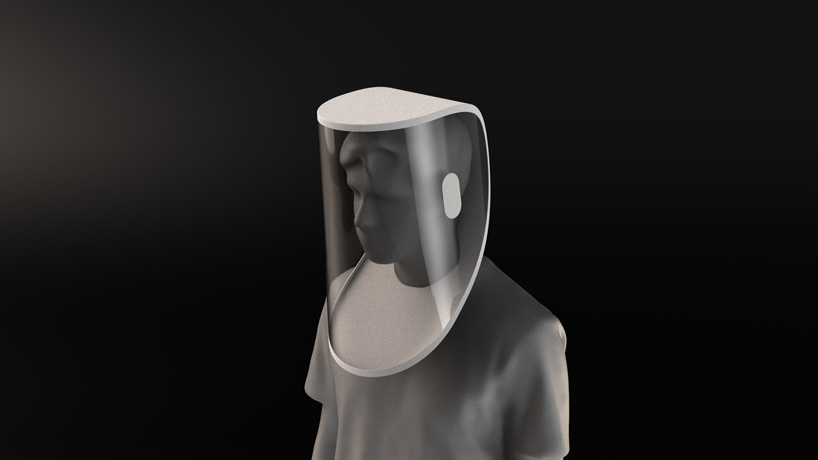 project info:
name: X-hood
designer: stuck design
sofia lekka angelopoulou I designboom
may 15, 2020