the museum of fine arts, houston (MFAH) has announced that its new building — the 'nancy and rich kinder building' — will open to the public on november 21, 2020. designed by steven holl architects, the latest addition to the institution's 'sarofim campus' is dedicated to presenting works from the museum's international collections of modern and contemporary art. it will open with the first comprehensive installation of these works, drawn from the collections of latin american and latino art; photography; prints and drawings; decorative arts, craft, and design; and modern and contemporary art.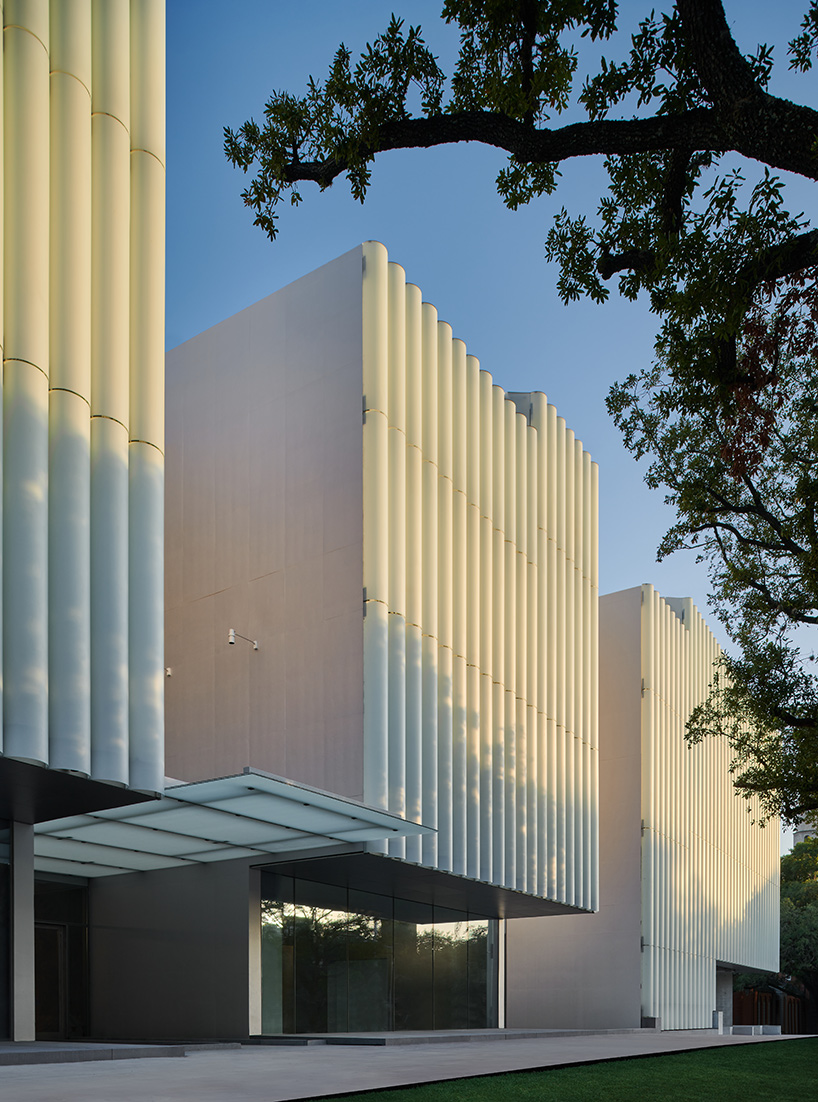 image by peter molick | main image by peter molick / thomas kirk III
designed by steven holl architects, the trapezoidal concrete 'kinder building' is clad with vertical glass tubes that emit a soft glow at night in a pattern across its façades. five rectangular courtyard pools are inset along the perimeter, emphasizing the building's openness to its surroundings. 'light enters the kinder building through the 'luminous canopy' of its roof, modeled on the billowing clouds of the texas sky, and light emerges from the cladding of soft-etched translucent glass tubes, whose glowing presence at night will add to the impact of the campus as a civic experience for all of houston,' explains steven holl.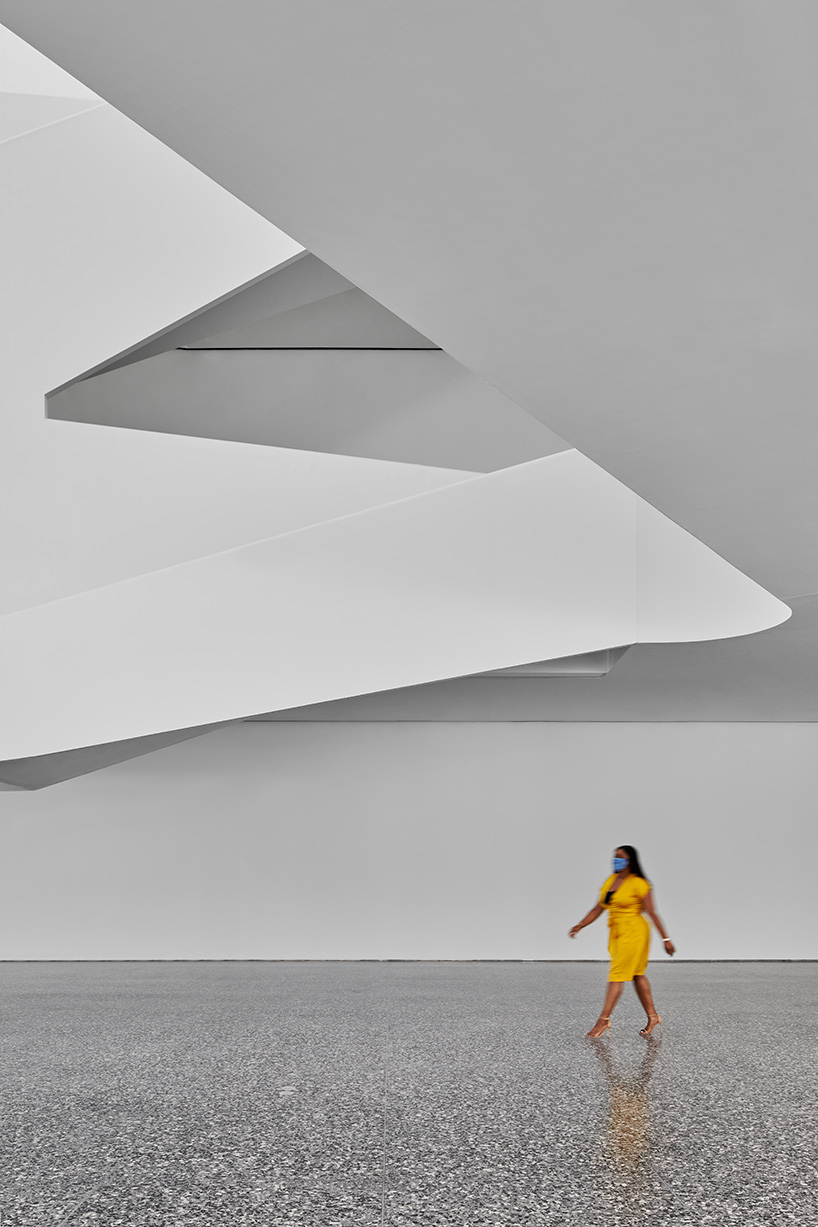 image by peter molick
a flexible black-box gallery at street-level will be permanently devoted to immersive installations, hosting three inaugural works by james turrell, yayoi kusama, and gyula kosice. the ground floor also includes a windowed gallery facing main street, while an installation of suspended lights by american artist spencer finch, will hang in the café space.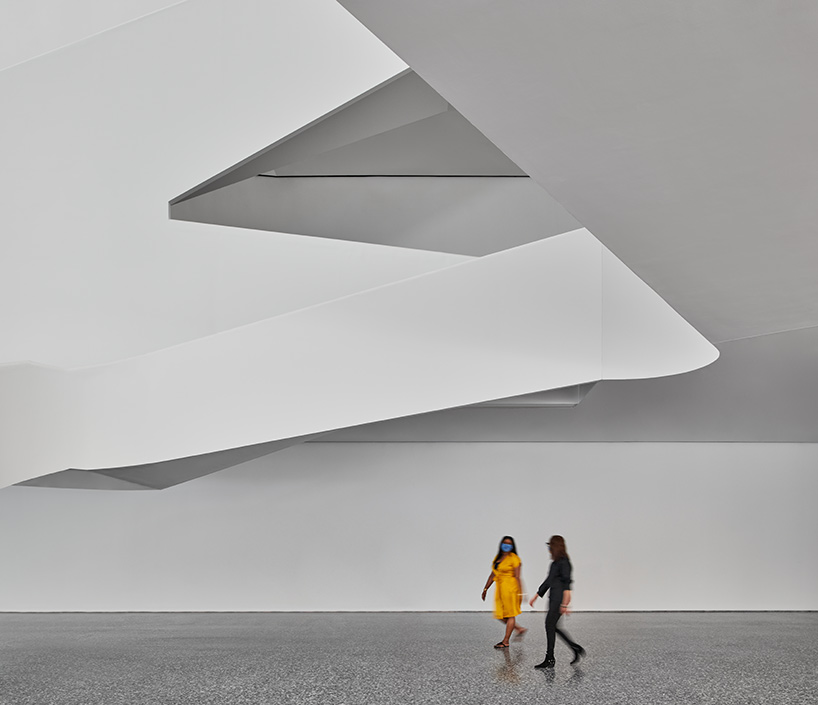 image by peter molick
the second-floor galleries will be organized by curatorial department, and each will highlight collection strengths. suites of galleries will be devoted to the history of photography; decorative arts, craft, and design; prints and drawings; european and american 20th-century painting and sculpture; and latin american modernism. meanwhile, the third-floor galleries will feature thematic exhibitions. in addition, eight site-specific commissioned works by artists including ólafur elíasson, cristina iglesias, and ai weiwei will be inaugurated at the time of the opening.