defined by its soft and gestural form, bjarke ingels group's energy hub will mark the studio's second building at the westbank campus in san jose. developed in partnership with urban community, peterson and OPtrust, the mixed use project is planned to exist in dialogue with the nearby bank of italy — the 1920s-era tower which BIG will simultaneously restore with vibrant and green workspaces. together, the projects will celebrate the contrasting languages of the historic landmark with contemporary, forward thinking architecture. with housing and workspaces, the modern intervention will enhance the beauty of the heritage building rather than mimic it, contributing to the many layers of history which make up the growing city.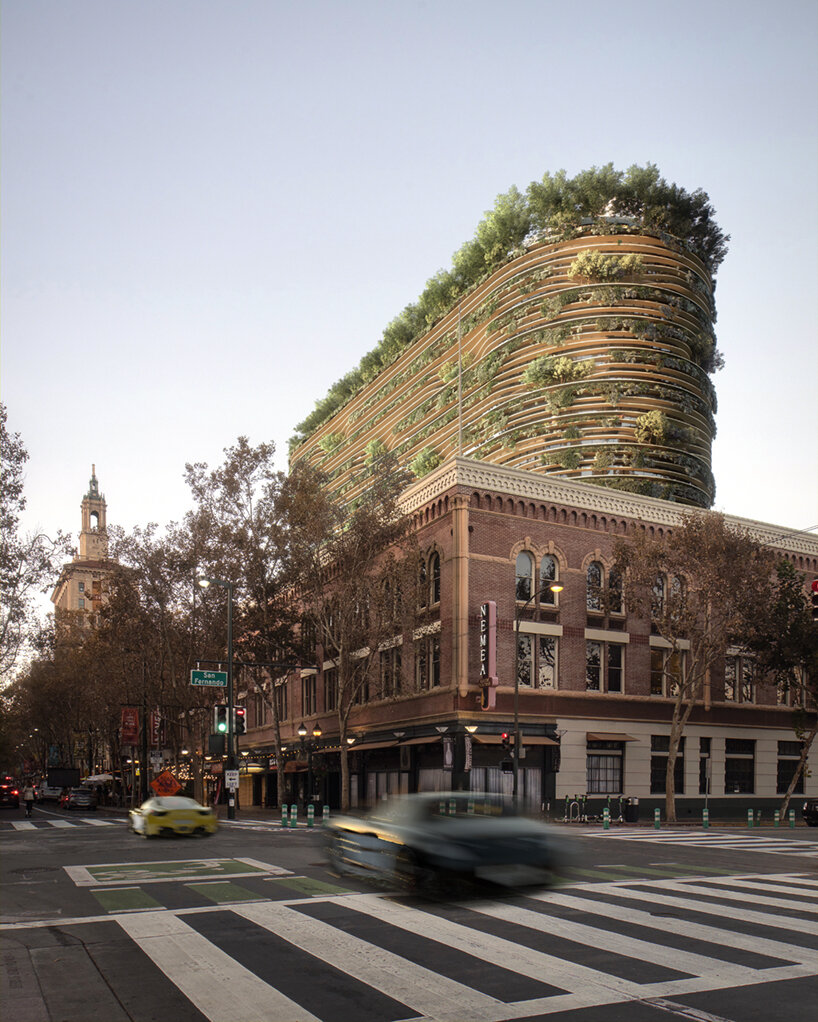 images courtesy of bjarke ingels group / BIG
bjarke ingels group names is 'energy hub' at the westbank campus as a reference to its energy-capturing facade and the human energy from its 'urban room.' the conceptual 'urban living room' is where the energy of the two projects — and the surrounding context — will come together in a mash-up of urbanity. this strategy responds to both the existing urban condition by taking advantage of the network of alleyways surrounding the site. the urban room takes shape as a welcoming, carved-out archway which opens up the public realm and connects two alleyways through the site. rising from an oval footprint, two 'legs' of retail and residential are connected overhead by workspaces above. the diverse programming is enclosed by a shared rooftop that will create an urban park overlooking the city.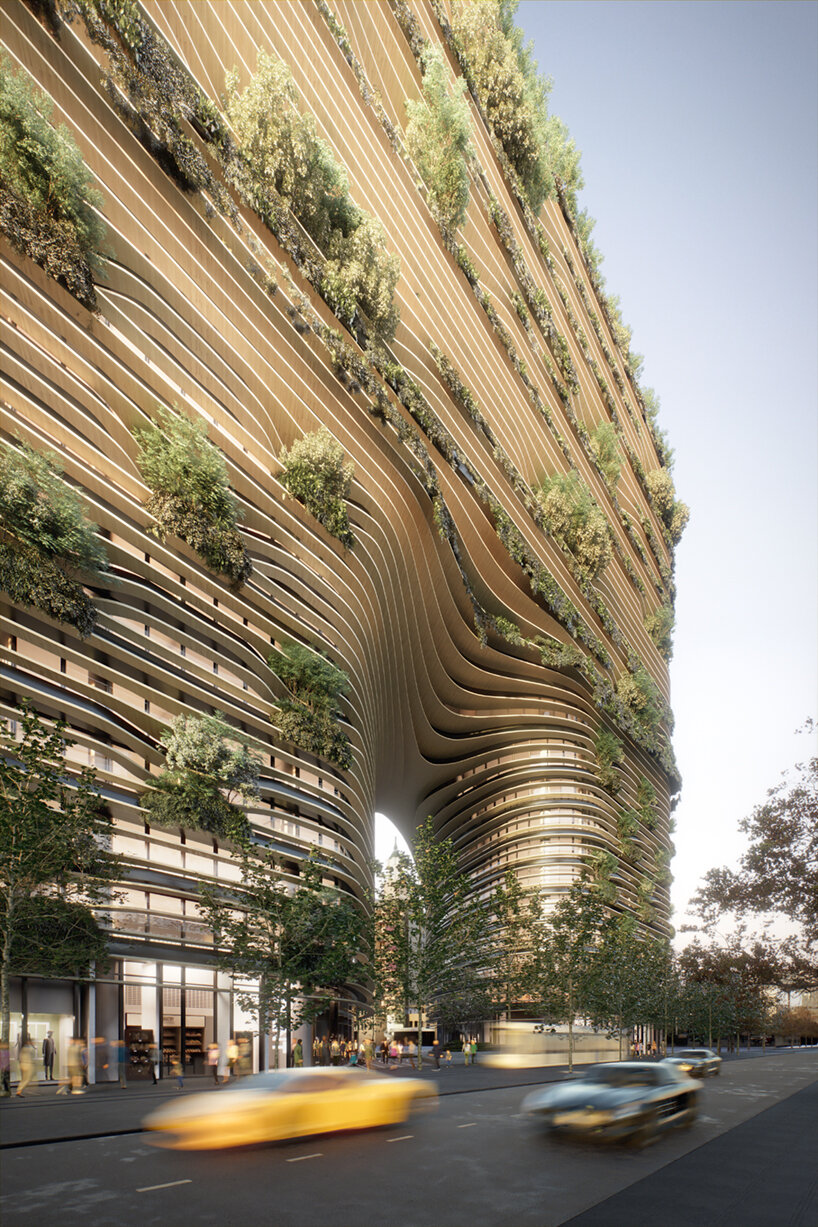 consistent with the overall initiative of the westbank campus, the bjarke ingels group-designed energy hub will further efforts toward net zero carbon or even carbon positive. the exterior is defined by a system of integrated horizontal louvers and balconies. designed with the most efficient spacing and depth, this performative facade succeeds in reducing the total radiation on the building mass by over 45%, reducing the overall cooling needs. meanwhile, photovoltaic panels are installed onto the tops of each of the louvers, harnessing 1,105 mwh of electricity per year.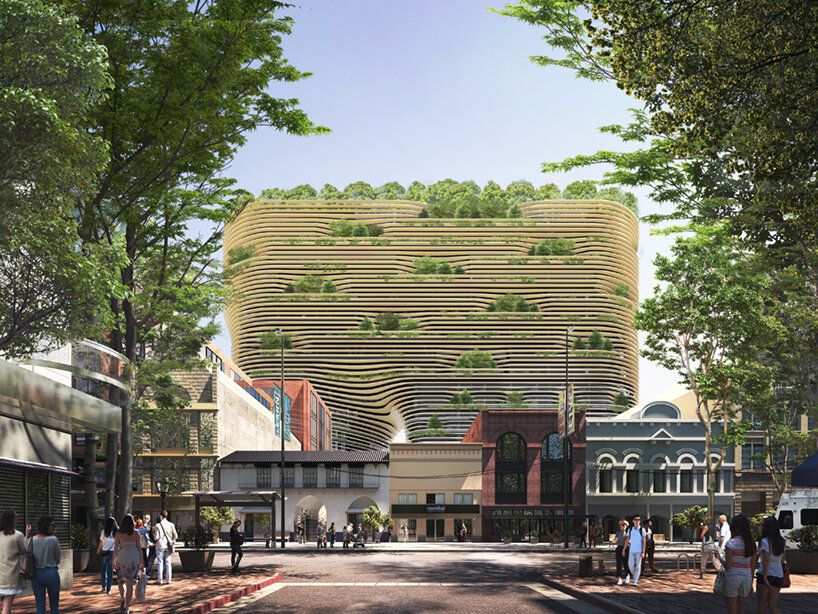 with its high-performance facade, the energy hub looks to the future and nods to the past. bjarke ingels group draws inspiration from the existing materials of the surrounding heritage district and the bank of italy building itself. the team explores the use of terracotta and similar materials for the exterior horizontal louvers. the louvers are sculpted to peel back at the north facade where there is little to no direct sunlight. this strategy exposes the glazing beneath to provide a framed reflection of the bank of italy building along the face of the energy hub.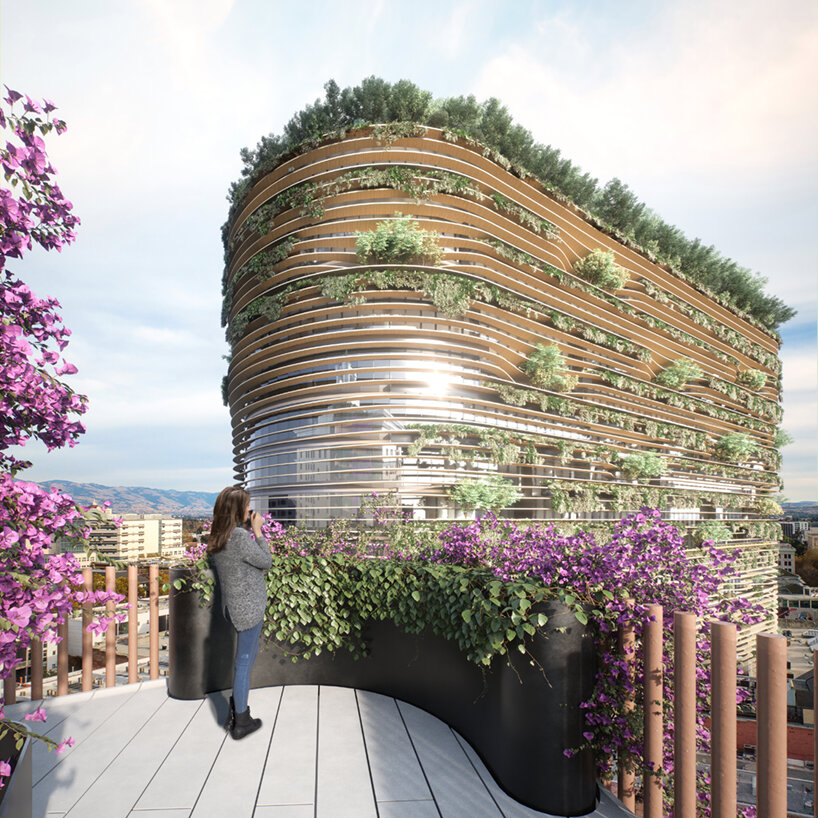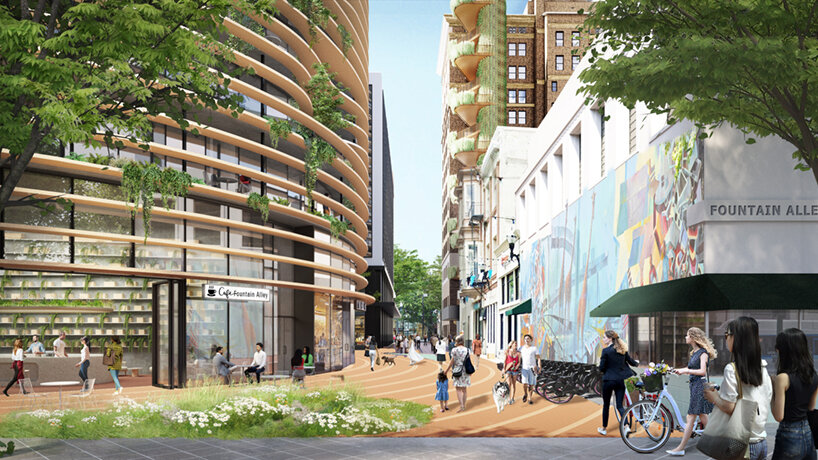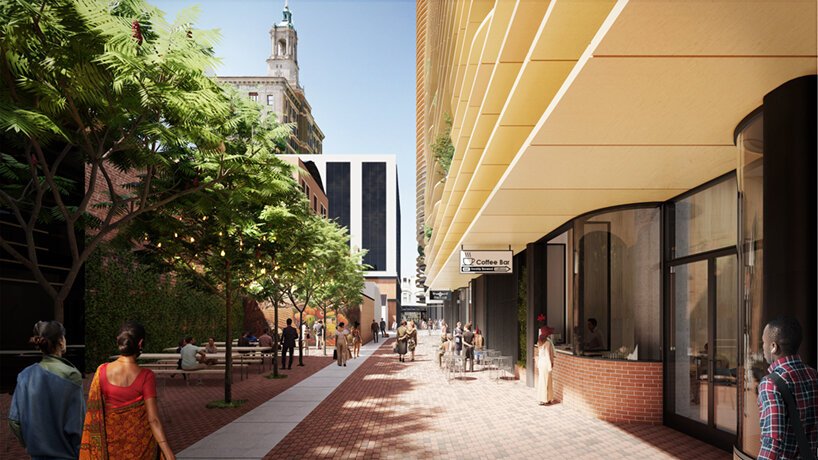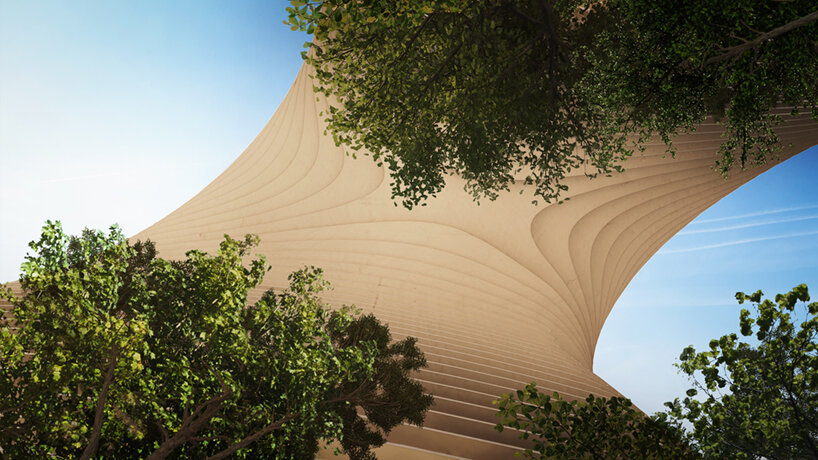 project info:
project title: energy hub for westbank campus
location: san jose, california
architecture, interiors: bjarke ingels group / BIG
developer: westbank, urban community, peterson and OPtrust
landscape architecture: bjarke ingels group / BIG,  bionic landscape
sustainability consultant: atelier ten, reshape strategies
visualizations: hayes davidson and bjarke ingels group